July 10, 2023
Business Technologies
HubSpot Vs Salesforce Comparison: What You Need to Know
As the world's leading CRM, Salesforce has a lot to offer marketers. It's robust and varied features, extensive customer service tools, sales automation tools, and all-around usefulness as an all-in-one software for marketing and sales professionals.
Salesforce gives marketers and the sales team the ability to target and segment customers, view detailed sales analytics about their marketing efforts, and create campaigns that are tailored exactly to what the customer wants.
The platform also offers personalized experiences for customers with automated emails, customer feedback tools, loyalty programs, and more. With Salesforce's integration capabilities, it can be used to send messages via email, as well as to create and manage social media campaigns. There's no getting around it: it's an excellent platform and sales tool loved by marketing teams and sales teams alike.
But even though Salesforce CRM is a leader in the industry, it's got some competition in vendors like HubSpot. How does Salesforce's marketing/CRM platform, Marketing Cloud, stack up against HubSpot's Marketing Hub?
Both vendors are strong platforms with more than enough for your sales and marketing teams to chew on, but they do have strengths and weaknesses that may benefit and/or hurt your pipeline, depending on your business needs.
Download our complete and comprehensive comparison guide for our CRM experts' breakdown of Salesforce vs. HubSpot CRM and Marketing Hub!
Key Marketing Features
HubSpot Marketing Hub Features
HubSpot Marketing Hub offers a comprehensive set of tools for inbound marketing, including email, landing pages, SEO, blogging, social media, live chat, and lead management. All these tools are integrated and can create a seamless marketing workflow.
Lead Generation Tools
The lead generation features allow users to capture leads from various sources such as landing pages, forms and pop-ups. You can also use lead scoring to prioritize leads and identify those that are sales-ready.
Marketing Automation
The marketing automation tools of HubSpot Marketing Cloud also allow businesses to save time and resources by automating lead nurturing. This automation simplifies the process of scoring and segmenting leads, nurturing them over time with targeted email campaigns, and eventually converting them into paying customers. Additionally, HubSpot's tools allow businesses to measure the success of their marketing efforts by tracking conversions, revenue generated from campaigns, and other key performance indicators.
Reporting and Analytics
The analytics and reporting features enable users to track visitor behavior, monitor conversions, measure campaign success and analyze data from different sources. You can also build custom reports for deeper insights into your marketing performance.
Social Media Management
With the social media management tools in the CRM platform, businesses can monitor their performance across different social networks, schedule posts in advance and track engagement. While these types of functionalities are not unique to HubSpot and can be found in platforms like HootSuite, many HubSpot users find it beneficial to keep everything in one place and keep HubSpot as a single source of truth for their marketing efforts.
Automated Email/Email Marketing Tools
The HubSpot Marketing Cloud has features for creating email campaigns that are tailored to your customer's needs. This includes segmenting contacts based on their interests, setting up automated emails and tracking results from your campaigns.
Salesforce CRM Features
Salesforce is the most prominent CRM platform on the market. The platform offers sales tools such as centralized contact and sales information and task management systems. Salesforce may be a better option for larger enterprises managing a handful of clients due to its number of features. Here are a few of Salesforce's key features:
Lead and Opportunity Management:
Salesforce's lead management system allows users to track leads and conversions through the cloud, giving team members a much clearer picture of the customer's journey through the pipeline
Salesforce Sales Cloud
The Sales Cloud CRM from Salesforce includes features such as lead capture and tracking, contact management, account management, and customizable dashboards.
Salesforce Service Cloud
The Service Cloud CRM from Salesforce includes features such as customer service management, live chat, knowledge base, and ticketing.
Salesforce Marketing Cloud
The Marketing Cloud CRM from Salesforce includes features such as lead capture, contact management, email marketing, and landing pages. Salesforce offers multiple different tools for marketing automation powered by artificial intelligence insights and customization.
Pricing Structures
HubSpot CRM Pricing
In a relatively unique move in the world of CRM tools, HubSpot offers four tiers when it comes to pricing options: Free, Starter, Professional, and Enterprise. The Starter plan starts at around $45/month. The Professional plan starts at $800/month, while the Enterprise plan starts at $3,600/month.
Starter (starting at $45/month)
Simple form follow-up emails
Ad retargeting
Landing page reporting
Professional (starting at $8700/month)
Marketing automation
Blogging
Custom Reporting
Account-Based Marketing
Enterprise (starting at $3,200/month)
Adaptive testing
Multi-touch revenue attribution
Sandbox account
Most people would imagine the free option would come with some kind of expiration date as a free trial. And they'd be incorrect: HubSpot's free CRM software is just that: a free CRM platform. Granted it lacks some of the more sophisticated marketing automation, sales analytics, and other features making it one of the less robust CRM systems on the market, but still a viable option for startups and small businesses.
Salesforce Pricing
Salesforce offers several different CRM plans, depending on the number of users and features needed. The three main plan types are Essentials, Professional, and Enterprise.
Essentials (starting at $25/user/month)
Lead capture and tracking
Contact management
Account management
Customizable dashboards
Professional (starting at $75/user/month)
All Essentials features
Unlimited custom reports and dashboards
Workflow and approval automation
Enterprise (starting at $150/user/month)
All Professional features
Territory management
Multi-currency support
Lightning Dialer
Integrations:
HubSpot:
HubSpot might be the winner if your company is looking for a platform that works better with Sales and Marketing. HubSpot integrates with over 200 business applications, including Gmail, Outlook, Salesforce, Zapier, Slack, and more. Businesses can also use OpenAPI to create customized integrations.
Salesforce:
Salesforce seems to work better with companies growing at an enterprise level. Salesforce integrates with over 700 business applications, including Gmail, Outlook, HubSpot, Zapier, Slack, and more. Additionally, Salesforce has its AppExchange that provides access to thousands of integrations.
HubSpot and Salesforce use many third-party integrations to increase productivity and drive better results.
Ease of Use
HubSpot Marketing Hub is designed to be easy to use, even for users with no technical experience. All the tools are fully integrated and can be used to create a seamless marketing workflow. The platform also includes several tutorials and support resources to help users get the most out of its features.
Salesforce Marketing Cloud can be a bit more challenging due to its limited feature set and lack of integration with other Salesforce products. However, it does include several helpful tutorials and support resources.
Customer Support
Both HubSpot and Salesforce offer excellent customer support, with a wide range of resources available to help users get the most out of their platforms.
HubSpot Academy
One of the best thing offered by HubSpot for those users looking to learn more about the platform and it's capabilities is the HubSpot Academy: a website where you can learn about marketing, sales, and customer service. HubSpot curates and manages the site where users can watch videos, engage in exercises, and get certificates for what they learn to prove they are trained in various CRM system functionalities.
While the Academy is free, it's especially invaluable to HubSpot users, as it gives meaningful insight into CRM tools, inbound sales and marketing, marketing campaign best practices, email marketing tools, automation features, and just about everything else featured in the HubSpot CRM system. Users don't need to have any specific knowledge or experience in marketing, sales, or customer service to get started, just a desire to learn more and improve your sales and marketing strategy.
HubSpot Academy member can also join forum discussions to talk with other learners and HubSpot community members about what they've learned, ask questions, or even share resources they've found helpful. You can even connect with people in your industry to exchange ideas and advice.
Salesforce Training
Salesforce also offers training to help people learn how to use their software, though a little less structured and extensive than the HubSpot Academy. They also have different courses, videos, and activities that will teach you how to use their products, as well as certifications so you can demonstrate your knowledge and experience.
Additionally, Salesforce has an extensive library of materials that people can use to help them learn more about how to use their software. These resources include user manuals, online tutorials, website documentation, and more. Additionally, Salesforce offers online mentors who can provide personalized advice and help people to better use their software. With the help of these resources, you can become a knowledgeable user of Salesforce products.
HubSpot Vs Salesforce: Key Takeaways
The key differences when comparing HubSpot and Salesforce marketing/CRM platforms are the price and features available. HubSpot might be the right choice if you're a smaller company that isn't looking to adopt a complex enterprise-level marketing tool.
Salesforce has a reputation for having strong email marketing and journey-tracking features. On the other hand, HubSpot is more robust for companies looking for better automation, inbound marketing tools, and low-cost options for small businesses.
Contact us today to find out which solution is best for you!
Still unsure? That's why we're here! Our team of growth enablement experts will listen to your goals and company needs to help set you up with the best platforms for your success. Reach out today to get started.
Author Bio
Connor O'Keefe
Connor O'Keefe joined BrainSell as the content marketing manager in 2023 but has enjoyed writing since he was old enough to spell his name. Connor's passion for creating content is rivaled only on his love for camping trips and trivia nights.
View Posts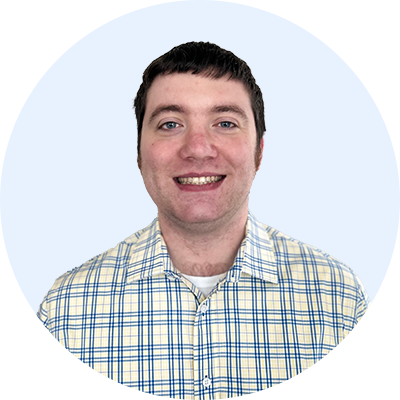 Stay in the Loop!
Subscribe to get all our latest content sent directly to your inbox!