November 11, 2023
Business Technologies
Why You Should Customize SugarCRM
CRM, or any software for that matter, isn't a one-size-fits-all product. Every vendor offers a unique solution that is best suited to different situations, companies, and industries. At BrainSell, we're all about helping customers find the right CRM software for what their organization needs.
But what if there were a way to make the right fit even better?
Most people familiar with the CRM landscape know that SugarCRM is an incredibly useful and versatile piece of technology, but those who really know Sugar understand that the reason it's so useful is because it can be so heavily customized for individual use cases. Out of the box, Sugar is great, but when you need to take it to the next level, custom development can be the difference between success and stagnation.
Why Bother Customizing SugarCRM?
Aligning with Your Business Processes: SugarCRM's out-of-the-box features are impressive and robust, but every business has its own set of processes and workflows. There's no way ANY software can perfectly match your unique circumstances without a little bit of customization. Customizing SugarCRM allows you to align the CRM with your specific business requirements, ensuring truly seamless integration with existing workflows.
Enhanced User Adoption: When your CRM reflects the way, your team is comfortable working in, user adoption increases. Customizing SugarCRM means creating an interface that is intuitive and user-friendly. You'll see much higher and faster adoption rates when the new software is so unintrusive to the way your team was already accustomed to working.
Data Accuracy and Relevance: Tailoring fields, modules, and layouts in SugarCRM allows you to capture and display information that is most relevant to your business. This not only ensures data accuracy but also empowers your team with the right information at their fingertips.
Practical Steps to Customize SugarCRM:
Define Your Objectives: Before diving into customization, clearly define your business objectives and how you envision SugarCRM supporting them. Whether it's streamlining sales processes, improving customer service, or optimizing marketing efforts, having a clear roadmap will guide your customization efforts.
Custom Fields and Modules: Identify the specific data points crucial for your business and create custom fields accordingly. Additionally, consider creating custom modules to address unique aspects of your business that may not be covered by default SugarCRM modules.
Workflow Automation: Leverage SugarCRM's workflow automation tools to create seamless, automated processes. From lead nurturing to customer onboarding, automating repetitive tasks enhances efficiency and reduces the risk of human error.
User-Friendly Dashboards: Customize dashboards to provide a snapshot of the most relevant information for each user. This not only increases productivity but also ensures that your team can quickly access the data they need to make informed decisions.
Integrate with Third-Party Programs: Extend the functionality of SugarCRM by integrating it with other tools your business relies on. Whether it's marketing automation, accounting software, or communication tools, integration enhances the overall efficiency of your business processes.
SugarCRM customization is not just about making the software suit your business—it's about leveraging the full potential by taking advantage of its inherently modular nature. By aligning SugarCRM modules with your unique business processes, you're not only investing in a CRM but in a tailored solution that becomes an integral part of your daily operations. Take the time to explore and implement the options available when you customize SugarCRM and witness the positive impact it can have on your team's productivity, data accuracy, and, ultimately, your bottom line.
Give us a call at BrainSell for more information on how you can customize your SugarCRM instance. Our technology experts can help you identify what you need to do to create your ideal version of SugarCRM to best fit your business needs!
Author Bio
Connor O'Keefe
Connor O'Keefe joined BrainSell as the content marketing manager in 2023 but has enjoyed writing since he was old enough to spell his name. Connor's passion for creating content is rivaled only on his love for camping trips and trivia nights.
View Posts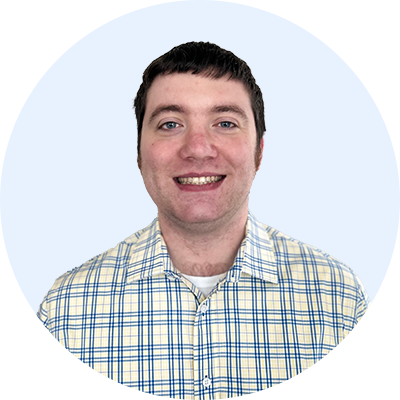 Stay in the Loop!
Subscribe to get all our latest content sent directly to your inbox!