May 12, 2023
Customer Experience
HubSpot vs. SugarCRM: Pros, Cons, and Details You Need to Know
The relationship between companies, sales people, and their customers has always been the heart of business growth. Those customer relationships exist at the intersection of sales and inbound marketing, so to monitor them you need a tool that both teams can utilize effectively. CRM software exists as a means for marketing and sales teams to store, manage, and compartmentalize the massive amounts of customer data flowing into businesses each and every day.
Because of its invaluable nature, it's no surprise that dozens of vendors offer products in the CRM market, and discussion concerning which solution is best is ongoing. But when it comes to CRM software, there are few vendor matchups more hotly contested than HubSpot and SugarCRM.
Both HubSpot CRM and Sugar offer industry-leading CRM solutions that are more than enough for most businesses' needs. But the differences between them, however subtle they may be, are still enough to give any team pause when considering which vendor to invest their time and money in. The right CRM will help you cultivate fruitful relationships with each and every lead that enters your sales funnel. Both HubSpot CRM and SugarCRM will help you take leads through that funnel, but their individual pros, cons, and key features will ultimately affect the process.
HubSpot CRM Key Features
Automatic Interaction Logs 
HubSpot CRM automatically logs any and all interactions your team members have with customers and/or leads. This is hugely beneficial as it ensures that no interaction goes unrecorded. A CRM is only as good as it's logged information, and any gaps in that database are going to negatively impact your own company and your ability to handle that account in the future. By eliminating the possibility of human error in logging interactions, you're always getting the most out of HubSpot.
Ubiquitous Integrations 
One of the biggest challenges in adopting a new CRM is making sure the platform integrates well with your existing tech stack. For a lot of people, picking the wrong solution can be more trouble than it's worth because of integration nightmares that follow.
HubSpot users don't experience these headaches because of the solution's staggering compatibility with almost any system you could realistically hope for. HubSpot's position at the top of the market is partially due to its wide-spanning integration capability, making it a good fit for nearly any team's existing technology stack.
One of the biggest pros of HubSpot CRM is the seamless integration capabilities between the CRM and the two most widely used email programs on the planet. Outlook's long-standing ubiquity in the business world is rivaled only by the meteoric rise of G-Suite in the last decade.
If you work, you're more than likely very familiar with at least one of these email programs, if not both. Through HubSpot CRM, you can track, log, and manage all of your customer interactions right through the email program you're already familiar with, simplifying the CRM user experience to an almost unheard-of degree.
Unlimited Free Trial
Let's address the elephant in the room: yes, HubSpot CRM offers a totally free version of their product for use. No timed licenses, no limited trial. Users can reliably use a free version of HubSpot at zero cost. That said, it's not the most robust version of the platform; in fact, it's relatively barebones compared to the company's other offerings and even amongst HubSpot's many competitors, including SugarCRM.
Acting primarily as a repository for contact information and interaction history for up to one million customers, it's a very, very simple CRM with none of the additional utility other options present. But for fledgling startups and organizations looking for a "training-wheels" version of a CRM, the free HubSpot version is an excellent fit, especially when upgrading to the more fleshed-out platform is a simple process.
SugarCRM Key Features
Focus on Customer Support 
If having a team of software experts backing you up is important, then SugarCRM may very well be your ideal CRM vendor. Depending on the package users purchase, Sugar offers round-the-clock support to help customers troubleshoot issues and get the most out of their software.
Lower priced packages receive online support, middle-market users receive email and phone support during business hours, and enterprise-level clients can utilize the coveted 24/7, constant contact.
Simple, User-Friendly UI
One of the hardest things about adopting a CRM is getting the team up to speed with the new platform. How quickly this happens will vary from organization to organization, but one thing will invariably slow down the process: complicated user experience.
One of the major pros of SugarCRM is that it cuts way back on our least favorite things about new software: complicated menus, unreadable dashboards, and confusing messes of data. Sugar streamlines information, presenting you with only the most relevant data in easy-to-read graphics. SugarCRM is also fully customizable, so you can fully curate the CRM experience that works best for your team members.
Smart Reporting
At the end of the day, the main goal of a CRM platform main goal is to help you understand your current customers and better prepare your own company for what's to come. Sugar drives this home by offering intuitive, smart reporting datasheets that give you top to bottom visualization of your current customer's journey.
What's more is that the sheets also give you a solid forecast for trends to expect moving forward, as well as any sticking points that may arise. Quashing problems before they can take root is one of the most effective uses for big data and Sugar empowers users to do just that.
HubSpot or SugarCRM: Which is Better for Your Business?
When comparing HubSpot and SugarCRM, you need to keep your own business needs top of mind at all times. While both systems perform relatively similar functions to get you to the same end result, they each have pros and cons that will affect how you arrive at that final destination.
HubSpot and SugarCRM Pros and Cons:
SugarCRM is slightly less expensive, with lower licensing costs and fewer minimum users.
HubSpot ranks slightly higher on customer satisfaction with users on G2.
SugarCRM has a more robust feature set with greater customization options, making it a better choice for larger companies and complex businesses.
Both HubSpot Marketing and SugarCRM require 1 year contract commitments in order to use them.
HubSpot's blog is filled with valuable resources concerning the platform.
SugarCRM is almost infinitely customizable to your team's liking and/or needs.
HubSpot offers an incredibly user-friendly for CRM newcomers and large enterprises alike.
There's so much more we can say about these platforms and what they bring to the table. If you want even more information on these industry-leading vendors, consider checking out our FREE definitive comparison guide contrasting the two. Drafted by our in-house CRM experts, this helpful PDF breaks down each platform's offerings in a manageable, easy-to-read way.
CRM Contenders: Winner Take All
Do you want to learn more about HubSpot and SugarCRM and what they offer users for their inbound marketing efforts? Download our comprehensive comparison guide today!
Author Bio
Connor O'Keefe
Connor O'Keefe joined BrainSell as the content marketing manager in 2023 but has enjoyed writing since he was old enough to spell his name. Connor's passion for creating content is rivaled only on his love for camping trips and trivia nights.
View Posts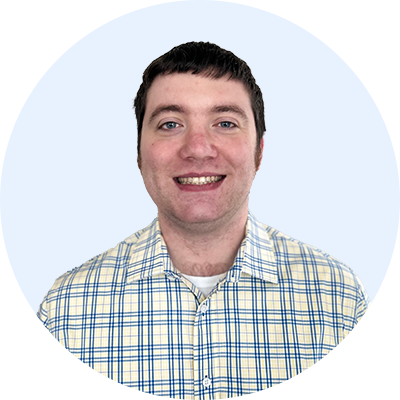 Stay in the Loop!
Subscribe to get all our latest content sent directly to your inbox!