Change Management 101: What You Need To Know
It's been said that change is the most constant thing in your life.  Things are going to change all the time in our personal and professional lives and there's not much we can do to stop it. The important thing about change is learning how to manage it. Change management is an incredibly vital, yet often overlooked part of the digital transformation process. It's easy to forget about it with the hustle and bustle surrounding the advent of new processes and technology, but it's all the more reason to make sure it doesn't go unaddressed. Change can be trying for our team members, and knowing how to ease those transitional phases in the workplace can mean a lot for your digital transformation efforts on the whole.
What is Change Management?
Before talking about any new concept or idea, it's important to know exactly what it is. Change management can most succinctly and accurately be described as managing the people side of change. When in the midst of a new technology implementation, your project managers and engineers are obviously vital, but making sure your colleagues and teammates are staying up to speed with the process is equally important, but often overlooked. A true digital transformation marries these two concepts: and has a change management leader working in tandem with your project manager to ensure the smoothest transition possible.
Without proper change management you can, and likely will, experience roadblocks after their implementation is complete. These roadblocks include low user adoption rates, reduced productivity, and disgruntled employees. When the right change management leader is in place, they are able to mitigate these risks and ensure a successful implementation of new technology with as little interruption to workflow as possible.
Check out our webinar on change management and how it can improve your digital transformation process!
Change Management Challenges
What sort of challenges do organizations face when going through internal changes?  Well, the list of issues that can arise is long and daunting. To name a few:
• Alignment between goals and strategy
• Insufficient training for end users
• Lack of executive commitment or support
• Poor communication throughout the organization
• Resistance to change within teams
Ultimately, the number one issue when organizations experience change is communication. Change is hard, change is intimidating. Keeping people in the dark when they're facing uncertainty is no way to ensure they're still with the program as your project advances. Keeping open channels of communication is one of the easiest and most effective strategies you can use when planning your change management strategy.
Who Should Be Involved in Change Management?
Everyone. Plain and simple. Everyone at your organization is responsible on some level for ensuring that the implementation, the integration, or any project goes smoothly.
Obviously, some will be more involved than others. Project managers and team leaders will be critical in making sure that all relevant stakeholders are properly trained in using the technology, but a trained change practitioner is one of the most valuable assets you can have in the change process. These are individuals trained in change management and know the best ways to approach these delicate situations.
Project sponsors are, statistically, the most effective at increasing odds of project success. Essentially, these sponsors act as a spokesperson for relevant stakeholders in the project. They excel at keeping those communication channels open and free-flowing. Projects with sponsors are 79% more likely to succeed.
Give us a call at BrainSell for more information on how you can best use change management strategies in your project. Our team of experts is ready to help you take your project to the next level. And sign up for our weekly digital transformation webinars where our industry experts give you weekly tips and strategies on how to change your business for the better through technology!
Author Bio
Connor O'Keefe
Connor O'Keefe joined BrainSell as the content marketing manager in 2023 but has enjoyed writing since he was old enough to spell his name. Connor's passion for creating content is rivaled only on his love for camping trips and trivia nights.
View Posts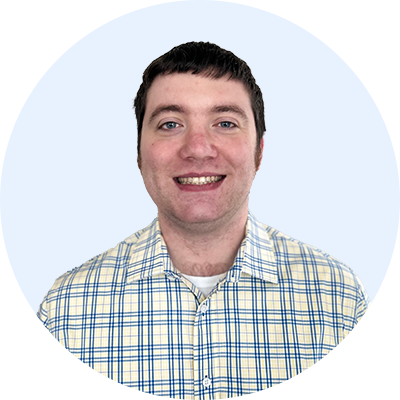 Stay in the Loop!
Subscribe to get all our latest content sent directly to your inbox!