November 30, 2021
Growth Enablement
What is Business Blueprinting and Why Does it Matter?
A business blueprint is a step-by-step way to identify your business's needs, goals, and strategic plan. Establishing this business blueprint is essential because it'll provide the framework for your business as you develop it.
Blueprinting can be a helpful tool in determining what business model will work best for your specific business. It can be challenging for companies that have not developed a blueprint before to identify where to start!
BrainSell has many years of experience helping clients map out their business processes and blueprint the best way to grow and scale. This blog will highlight the importance of a business blueprint for modern business growth and offer ten tried-and-true steps to creating your own! Read on to learn more:
The Importance and Purpose of Business Blueprinting
A business blueprint guides developing your company by creating an outline of what you want to accomplish.
With business blueprints in place, scaling up becomes more manageable. Knowing the business blueprint inside and out makes it easier to see where changes need to be made or where growth opportunities are present.
You can also use business blueprints to identify new opportunities for growth by thinking beyond the current scope of the business model you have in place.
[Grab Your Copy: The Digital Transformation Playbook for Enabling Growth and Scale]
Other vital benefits of a business blueprint include:
Increase in business and staff efficiency.
Provides structure and guidance on an organizational level.
Transparency in the decision-making process for complete team alignment.
10 Steps for Developing a Business Blueprint
BrainSell has a lot of experience creating business blueprints for growth-focused companies. We have a team of experts who will help you identify your business goals and create a roadmap for achieving them.
Our business blueprinting process is tailored to your specific needs, and we'll work with you every step of the way to ensure that your business achieves the success you desire. But from a high-level perspective, all our business blueprints have ten key steps. Learn more below:
1) Take Inventory of Your Current Business Process
Taking inventory of your current business process can help you identify new opportunities for growth and success in the future.
The process includes identifying what is working, what is not, and (more importantly) the key facilitators of the company's business strategy.
2) Start Developing a Scope of Work
Once you take inventory, it's vital to develop the scope of work. Ask yourself, "how long do our current processes take, and how many resources do they use?"
It is important to write this information down and have it accessible to the implementation team. The information details the overall business value that a blueprinting project will bring to the organization and can help gain buy-in from everyone in the company by providing context on what will change and what value will be gained from such change.
3) Create Your Vision
Where do you see your company in a year? What about five years? Identify the direction you see your business going. The exercise aims to uncover your business goals and help assess the best route to get there.
More importantly, this information will help identify the key performance indicators that will help you measure the success of your business blueprint initiative.
4) Draw Out the Blueprint
This is where the magic happens!
When improving business processes with a blueprint, it's essential to articulate who is responsible for each aspect of the customer journey. From there, you must identify where specific handoffs will occur between your business units.
After this exercise, everyone in your organization should easily understand and know their role in the company's success.
[Learn More: 5 Components to Guarantee Scalable Growth]
Who in your business is responsible for what? Where will handoffs occur?
5) Outline Project Estimates
As with change management, you need to understand what it will cost to make these necessary changes. This section is likely where the business owner will put most of their focus.
When outlining project estimates, answer the following questions clearly and concisely:
What are the required resources?
What technology solutions do you need?
How much will money and time investment be needed?
If you took the initial steps efficiently in documenting the project scope, you would not run into any issues regarding funding. Your whole organization will see the business value and understand the investment will drive great returns in the future.
6) Get Feedback on the Blueprint
A business blueprint is one of the many projects that require a continuous feedback loop between key stakeholders. Gaining perspective from everyone ensures the blueprint makes sense and reflects reality, while also keeping your team flexible to the needs of your customers.
With this feedback loop, you can also begin to establish stakeholder support to refine who is in charge of what and ensure the blueprint is executed as documented.
7) Create an Implementation Plan
The implementation plan is almost as important as the entire business blueprint itself. If you cannot execute what was blueprinted, your project gets stuck in the mud.
When creating an implementation plan, be sure to answer the following questions:
What are the steps needed to implement the blueprint?
What employee training needs to occur?
What are the measures of success?
8) Do a Trial Run
To ensure a successful implementation, it makes sense to test and assess. Running a trial on your business plan can help flag any issues that can arise with the full implementation of the blueprint.
Trial runs help teams gain a clear understanding of the plan you mapped out and identify improved processes that fit the business' needs better than what you previously planned.
9) Implement Changes Quickly & Efficiently
Once a trial run is completed, use insights gained from the experiment to set improvement targets with appropriate colleagues. It's vital to ensure that the correct information is communicated to the right people to resolve bugs quickly and keep teammates up to date with the business plan.
Once the changes are implemented, ensure that the changes are lined up with the previously defined measures of success. This focus ensures you never lose sight of company goals while working out the intricacies of your business processes.
10) Pursue Continuous Improvement
A business blueprint is not one of those projects where you should "set it and forget it."
As with any significant change in how a company goes to market, it's essential to ensure that the new business blueprint drives improvement.
Continue to evaluate the performance of the new business process and consider where you can make additional improvements to promote efficiency and success further.
Need Help with Your Business Processes? Let BrainSell Help You Grow!
Developing a practical business blueprint will help you build better products that drive revenue with less effort, whether sales process management or customer service processes.
BrainSell can guide you through this process of identifying what makes sense in terms of strategy so that you don't waste time on strategies that won't work for your company. Reach out to us and let us know how we can help!
Author Bio
Brian Anderson
Brian Anderson joined BrainSell as the content marketing manager but unknowingly became our in-house troubadour as well. Brian's ability to generate high-quality content and continue to develop the BrainSell voice is unmatched.
View Posts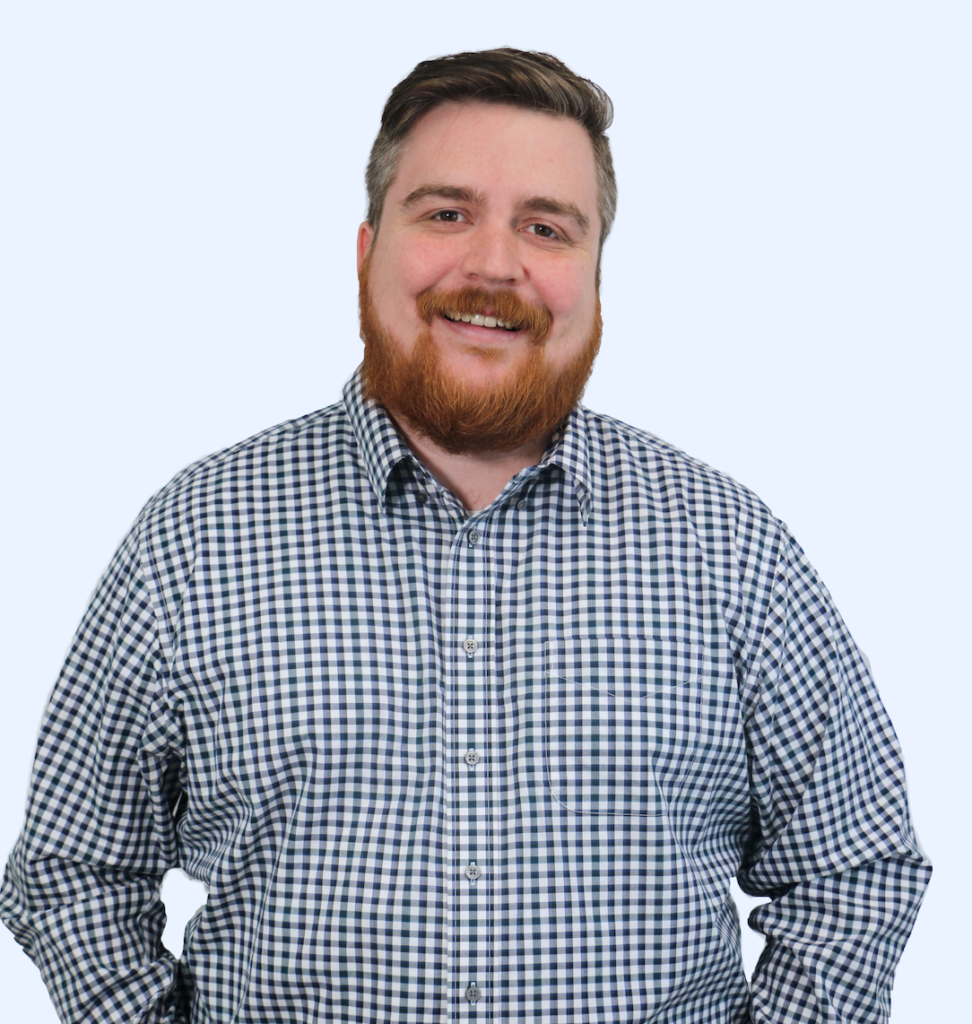 Stay in the Loop!
Subscribe to get all our latest content sent directly to your inbox!