What's New in the Sugar Q3 Updates?
It's that time once again, folks: Sugar Sell's Q3 updates are here. What do they mean for you? Sugar's added a number of additional capabilities that are designed to streamline processes and help you more easily organize and visualize data. We've got the full list of Sugar's Q3 updates here and we're breaking them down, one change at a time.
Dashboard Filters
Some of the biggest and most exciting changes on a user level are coming in the form of new Dashboard Filter options. We've always maintained that the more options you have with your dashboard tool, the better. Customization tools are imperative for analysis as they let you do the most with the information you have.
CallerID For Mobile Users
CallerID was among one of the major technology revolutions of the late 90s, right up there with the internet itself. Can you even remember picking up the phone and NOT know who it was that was calling? This was an unfortunate reality for users of Sugar's mobile instance. Until this latest update.
While we may take it for granted in day-to-day life, CallerID remains an invaluable tool for sales professionals, allowing them to anticipate calls and prepare accordingly for talking to certain prospects. Having CallerID built into your Sugar mobile instance ensures that when you do pick up the phone, you know exactly who to expect on the other end.
Tile Viewer: Updates, Expansions, and Enhancements
The most sweeping changes, by far, have been to the Tile Viewer. Users familiar with the slightly outdated, vaguely clunky layout of previous Sugar iterations will be pleasantly surprised to find significant changes and quality of life updates designed to make interacting with the Tile Viewer a much more intuitive and user-friendly experience.
Tile Viewer Change List
Modern appearance
Individual column scrolling
Column count and total
Focus drawer in tile view
Stickiness
Sort order
Additional modules
Enhanced Forecasting capability:
Leveraging the capabilities of Sugar Discover, Enhanced Forecasting offers insightful reports that enable effortless monitoring of pipeline changes, trends, and forecasts. Depending on your Discover access role, you can access a range of powerful features to enhance your experience.
Out-of-the-box reports: There are 18 out-of-the-box reports available that give you more visibility into your pipeline, historical trends, and changes in forecasts so that you can choose which ones make the most sense for your business.
Sugar history for Opportunities module: Enhanced Forecasting captures snapshots of your instance so that you can see how opportunities change over time for greater insight into your sales process.
Sugar Discover dashlet: Use the Sugar Discover dashlet to add an Enhanced Forecasting report to a Home, record view (Accounts, Opportunities, Revenue Line Items, and Cases modules), or list view (Forecasts module) dashboard. You can drill into visualizations and slice your data on many of the dashlets.
Sugar admin controls access: The Sugar admin controls access to Enhanced Forecasting reports by controlling access to Discovery.
Action Buttons
Though more on the admin side of the software, regular users can look forward to increased dashboard functionality. These buttons allow users to quickly make a call, view related records, and other tasks that will save time across the board for all Sugar users.
Users can also add custom action buttons to their dashboards with specific commands they frequently use while working in the system. It's another way of streamlining processes so everyone in your organization can get more done.
Action Buttons added to focus dashboards: To enhance the functionality of focus dashboards, Action Buttons and Action Menus can be included. This allows for swift execution of actions directly from the drawer by simply clicking a button.
Assign to the current user with Action Buttons: Now, you have the ability to create a button that can dynamically assign records to the user who is currently logged in, rather than assigning them to a specific user during the configuration of the button. This provides flexibility and allows for a more personalized experience.
Have more questions about Sugar Sell? We can help with that! Click below to learn more about Sugar and what it can do for you.
Author Bio
Connor O'Keefe
Connor O'Keefe joined BrainSell as the content marketing manager in 2023 but has enjoyed writing since he was old enough to spell his name. Connor's passion for creating content is rivaled only on his love for camping trips and trivia nights.
View Posts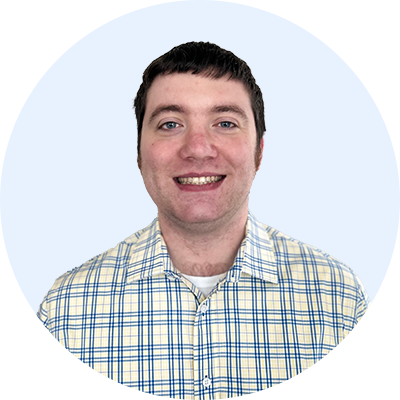 Stay in the Loop!
Subscribe to get all our latest content sent directly to your inbox!