August 30, 2023
Business Technologies
What's the Best ERP for Mid-Market Businesses?
When you're purchasing software, you only want the best. Especially when it comes to ERP programs that'll be managing your company's finances. Options are basically limitless for enterprise level entities, and small businesses have countless options that proudly label themselves as small business friendly. But what is the best ERP software for mid-market businesses?
In the dynamic landscape of business operations, mid-market companies are uniquely poised: they have a good amount of experience and resources under their belt and they still have a plethora of opportunities to grow. As they grow and expand, the need for streamlined processes and efficient management becomes paramount. This is where Enterprise Resource Planning (ERP) software comes into play. ERP systems integrate various aspects of business operations, from finance and HR to supply chain and customer management, into a unified platform. However, selecting the right ERP software for mid-market companies requires careful consideration of their unique needs and constraints.
The ERP Landscape: Challenges and Opportunities
Mid-market companies, typically defined by their annual revenues ranging from $50 million to $1 billion, often find themselves in a position where they've outgrown their existing software systems but aren't ready to adopt the robust (and expensive) solutions tailored for large enterprises. These companies require ERP systems that offer a balance between functionality, scalability, and cost-effectiveness.
However, this middle ground can sometimes be difficult to find. Mid-market companies often have limited staff, resources, and budget to manage a full-scale ERP implementation. Additionally, the ever-changing nature of business operations requires an ERP system that is agile enough to adapt quickly and proactively to market shifts.
Key Considerations for Choosing The Best ERP Software for Mid-market Businesses
Functionality and Customization: Mid-market companies have diverse operational needs, so the chosen ERP system should offer a range of functionalities, from financial management and inventory control to manufacturing and CRM. Additionally, the software should allow for customization to adapt to the company's specific processes.
Scalability: As mid-market companies aspire to grow, the ERP system must be able to accommodate increasing data volumes and users without significant disruptions. A scalable solution prevents the need for costly migrations down the line.
Ease of Integration: Seamless integration with existing software systems is crucial to minimize disruption during the implementation phase. Look for ERP solutions that offer APIs and connectors to facilitate integration with commonly used tools.
User-Friendly Interface: ERP systems are only effective if they're adopted by the workforce. An intuitive and user-friendly interface is vital to ensure that employees can efficiently navigate the system without extensive training.
Cloud vs. On-Premises: Cloud-based ERP systems are becoming increasingly popular due to their flexibility and reduced infrastructure costs. However, some mid-market companies might still prefer on-premises solutions for data security or compliance reasons.
Cost Considerations: Mid-market companies need to balance the benefits of ERP implementation with the associated costs. Total cost of ownership, including software licensing, implementation, maintenance, and training, should be thoroughly evaluated.
Vendor Reputation and Support: Choose ERP vendors with a track record of successful mid-market implementations. Adequate customer support and post-implementation services are crucial for ongoing system maintenance and issue resolution.
Best ERP Options for Mid-market Businesses
Sage Intacct: One of the strongest and most versatile ERP's on the market today, Intacct offers automation tools designed to take the headaches out of financial work. Configure workflows, screens, and preferences—without the costly coding or scripting associated with other programs. This cloud-based ERP is great for keeping your business agile and on the move.
Microsoft Dynamics 365 Business Central: With its user-friendly interface and deep integration with Microsoft's suite of products, Business Central is a popular choice for mid-market companies. It offers finance, sales, and customer service capabilities, along with customization options.
NetSuite: Acquired by Oracle, NetSuite provides a cloud-based ERP system that covers a wide range of business functions. It's known for its scalability and flexibility, making it suitable for mid-market companies aiming for growth.
Sage 100 & Sage 300: These two solutions are an excellent fit for those looking for an on-site solution. One of them is likely to have what you need, whether it is customizable UI, integrated workflows, mobile access, or asset inventory tracking, Sage 100 or 300 likely has something of value for your team.
Acumatica ERP: Complete with easy integrations, top shelf efficiency, and endlessly customizable, Acumatica is a true cloud ERP tool. Easy access from any device means that your team is never far from the data they need for the important decisions.
Choosing the best ERP software for mid-market companies involves a thorough assessment of their operational needs, growth plans, and budget constraints. The software must strike a balance between comprehensive functionality and scalability while offering ease of integration and user adoption. ERP solutions like Sage Intacct, Microsoft Dynamics 365 Business Central, NetSuite, Sage 100/300, and Acumatica ERP have gained traction in the mid-market segment due to their ability to meet these criteria. Ultimately, the right choice depends on a company's unique requirements and long-term vision.
Need more information about ERP systems? We have you covered! Our team of ERP experts has diligently pooled their collective resources to create several in-depth comprehensive comparison guides. Read about the pros, cons, and best usages for individual systems.
Author Bio
Connor O'Keefe
Connor O'Keefe joined BrainSell as the content marketing manager in 2023 but has enjoyed writing since he was old enough to spell his name. Connor's passion for creating content is rivaled only on his love for camping trips and trivia nights.
View Posts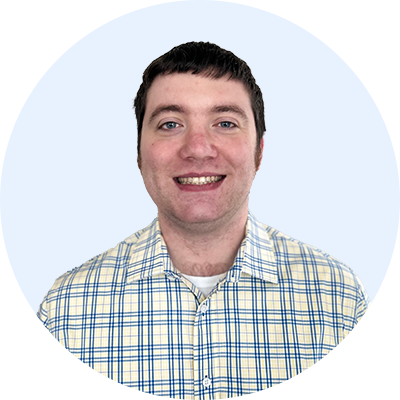 Stay in the Loop!
Subscribe to get all our latest content sent directly to your inbox!