September 29, 2023
Business Technologies
Best Reasons To Host Your ERP in The Cloud
The ongoing debate between on-premise and cloud-based technology has been raging for as long as any of us can remember. Most people would tell you to stick with on-premise for sensitive systems, especially ERP which concerns your financials. But what if we told you there's more reasons to invest in cloud-based ERP than you realize? Here's the top five reasons why you need to be considering cloud-based ERP tools.
Work from Anywhere, Anytime
In a world that's increasingly interconnected, and especially in the post-pandemic world that's embraced a hybrid work philosophy, the ability to work from anywhere is not just a luxury; it's a necessity. There's an undeniable flexibility that cloud-based ERP systems offer. Whether you're in your office, at home, or sipping on a latte at your favorite cafe, the cloud grants you complete access to your ERP system, eliminating geographic constraints. With the majority of employers embracing WFH and hybrid work in the post-Covid world, the ability to access your ERP no matter where you are is more valuable than you can realize.
Seamless Transition to the Cloud
Moving to the cloud doesn't mean leaving your familiar environment behind. A cloud hosting environment is designed to mimic your on-premises setup, ensuring a smooth transition as you change over to the new layout. If you're a Sage 100 user, you can expect a consistent experience even after migrating to the cloud. The cloud becomes an extension of your office, offering a familiar, comfortable atmosphere for users.
The "Do Nothing" Advantage
When operating in a cloud-based ecosystem, there's an often slept on advantage. We call it the "do nothing" advantage. With cloud-based ERP systems, you can leave the heavy lifting to the experts managing the software on the management side. No more sweating over updates, security, or uptime. The 24/7 security operations center that monitors your system, ensuring protection against ransomware and cyber threats. Plus, you get access to a responsive help desk for any issues that may arise.
Always Up-to-Date Software
Keeping your software up-to-date is crucial for efficiency and security. In a cloud-based environment, this becomes a breeze. 95% of cloud-based clients are on the latest software versions. With cloud hosting, you can forget about buying new servers, OS licenses, or worrying about compatibility issues. It's an easy, cost-effective solution.
Simplistic, Stress-Free Experience
Work is stressful enough. Don't make it worse by having to sweat your ERP system. Cloud-based ERP systems provide a simpler, stress-free way of managing your business operations. Clients tend to stay because they enjoy this newfound simplicity. Whether it's reducing server clutter or effortlessly resolving issues, the cloud streamlines processes and enhances user satisfaction.
In today's fast-paced, ever-changing business landscape, cloud-based ERP emerges not just as a viable option but as a strategic necessity. It empowers businesses to adapt, thrive, and stay ahead in an interconnected world, providing the flexibility, security, and ease of use required to succeed in the modern era. So, if you haven't already considered cloud-based ERP tools, now is the time to explore their potential and embrace the future of business management.
Author Bio
Connor O'Keefe
Connor O'Keefe joined BrainSell as the content marketing manager in 2023 but has enjoyed writing since he was old enough to spell his name. Connor's passion for creating content is rivaled only on his love for camping trips and trivia nights.
View Posts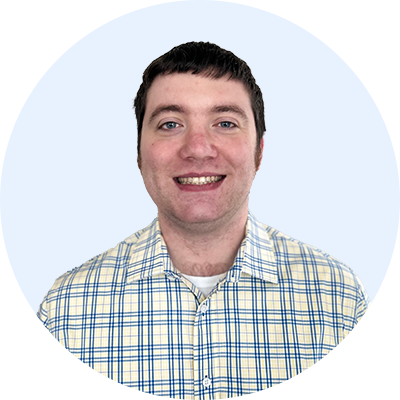 Stay in the Loop!
Subscribe to get all our latest content sent directly to your inbox!