July 6, 2023
Business Technologies
How Will CRM AI Impact The Way You Work?
AI is the hot new subject on everyone's mind these days. From digital assistants like Siri and Cortana, to generative systems like ChatGPT, the applications for artificial intelligence are vast and filled with untapped potential.
As with any ascendant technology, you may be asking what's the best way you can leverage it. How can you use CRM AI that extra edge to boost performance?
While current AI technology is not the magic bullet some would have you believe in terms of streamlining your work, they are still infinitely useful tools to supplement your processes.
What Could CRM AI Do?
From replicating voices to reviving long-passed actors on the big screen, it seems there's little AI can't do these days. It's only sensical to leverage its limitless potential to further streamline and refine your sales and marketing processes.
CRM systems as they have traditionally existed do a number of things remarkably well, but incorporating AI into their already effective nature gives professionals additional time and insight previously unavailable to them.
While extensive AI features like these may not be natively available in every solution at the time of writing, they are still within the realm of possibility in the very near future.
Personalized AI Content
Leads are much more responsive to marketing materials when there is a personal connection, be it a good working relationship with an amicable sales team member, past experience with the company, or a piece of marketing material tailored to them personally.
AI tools currently exist that aid in the creation of personalized pieces of video content to aid sales teams, but with the likes of generative capable of creating totally original video, image, and written content, using AI powered content to facilitate positive customer interactions isn't just feasible in the future: it's possible right now.
Automated Streamlining
There's a lot of time-consuming work that goes into running CRM systems: updating interaction logs, combing through customer data, making sense of analytics to track customer behavior, and the list goes on. As useful as it is, customer relationship management software requires your sales reps and marketers to put in the work. Artificial intelligence mitigates some of that.
AI enabled CRM software will be able to manage those easily automated tasks, analyze customer data, track customer engagement, make sense of big data, simplify led management and more. All so your sales reps, marketing teams, and customer service agents have an easier time turning that lead into a loyal customer.
Segmenting Customers
A well-integrated CRM system can produce detailed reports on customer segments, spending patterns, and purchase history, that help tailor marketing campaigns to specific customer groups or direct sales approaches by a sales team.
However, running these reports can be delayed and difficult, depending on the CRM's configuration. Microsoft has integrated ChatGPT into its Power Platform, empowering businesses to build user-friendly chat workflows. Now, instead of raising a complex report request, users throughout sales and marketing teams can use natural language to identify prospects instantly, without delays.
Finding New Data Uses/Insights
It's no secret that data, and how we use it, is a huge factor in any company's success. But being able to properly analyze, breakdown, and act upon that data is the real important thing. Artificial intelligence tools in your CRM can work with big data on a scale and speed unmatched by any human.
Predictive lead scoring
Accurate sales forecasting
Data Breakdowns and Data-Driven Recommendations
What Type of AIs are Currently Available in CRM Systems?
A solid CRM is one of the most useful technologies your business can leverage, but adding AI applications to it brings it up to a whole other level. While it seems like a brand-new phenomenon in the tech world, you may be surprised to hear that many CRM vendors already offer AI tools in their solutions.
Since artificial intelligence as a business tool is still in its infancy, CRM vendors vary in the extent of their capabilities, but with strides being made in AI powered tech everyday, you can expect that these capabilities will expand over time.
SugarCRM
Sugar's proprietary AI, SugarPredict, offers actionable sales intelligence throughout the sales cycle. By comparing internal CRM data with external data sources, it produces predictions, which aren't possible with CRM data alone. The existing and planned predictive features include identifying customers likely to churn, recommending appropriate add-on products during the sales cycle, and enhancing customer engagement through predictive service case routing.
HubSpot CRM
Using a unique combination of existing AI tools like GPT4 and DALLE2 as well as tools like Google Docs, HubSpot's aptly named ChatSpot AI lets users improve their marketing, sales, and reporting efforts.
Salesforce
Salesforce introduced their original AI platform, Einstein, which operates as "a layer of artificial intelligence that delivers predictions and recommendations based on individual business processes and customer data."
In March 2023, Salesforce announced Einstein GPT, a platform facilitating the generation of AI-created content across sales, marketing, commerce, and IT interactions. Subsequently, Salesforce launched AI Cloud in June 2023. This new product, powered by Einstein GPT, improves functionality in sales, service, marketing, commerce, and analytics.
One example of an impressive marketing use of Marketing GPT is its ability to design a landing page specific to a campaign or event. The language and images seamlessly integrate with the existing organization's messaging while also capturing the attention of potential customers through its visually compelling design.
Zoho
Zoho's "Conversational AI Assistant" known as Zia is a CRM-focused voice assistant, designed to aid with problems ranging from uncomplicated data to intricate analytics.
Communicating with Zia is a breeze, a built-in feature on your desktop and offered on your mobile via voice call. Zoho CRM includes Zia Voice with its top two subscription tiers, providing seamless integration and extended functionality.
Microsoft
Microsoft has introduced Microsoft Dynamics 365 Copilot for CRM and ERP as of March 2023. With generative AI capabilities, Dynamics 365 Sales and Viva Sales, Customer Service, Customer Insights, and Marketing are set to advance drastically.
Contact BrainSell today to talk to our CRM integration experts about our blueprinting and consulting services. Successful implementation of your new system is just a phone call away.
Author Bio
Connor O'Keefe
Connor O'Keefe joined BrainSell as the content marketing manager in 2023 but has enjoyed writing since he was old enough to spell his name. Connor's passion for creating content is rivaled only on his love for camping trips and trivia nights.
View Posts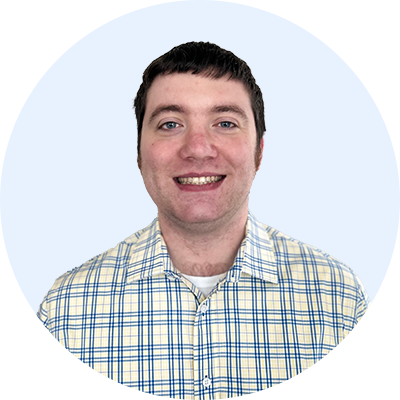 Stay in the Loop!
Subscribe to get all our latest content sent directly to your inbox!