September 9, 2020
Growth Enablement
Data-Driven Growth Hack: 5 Things You Should Know Before Jumping in the Data Deep-End
Prioritizing data-driven growth at your company is not as simple as flipping a switch.
It may seem overwhelming, but there is a formulated approach to guaranteeing you are considering everything when installing such a process.
In our most recent blog of this series, we discussed the importance of obtaining a single source of truth that was NOT your CRM. Therefore, what must be obtained to make your single source of truth an actual reality?
You wouldn't swim in the ocean without a lifeguard on duty. The same can be said about a data lake. At BrainSell, we are committed to being the "lifeguard" for many businesses. This is because we train extensively to ensure these types of data-driven strategies help drive growth.
There are a plethora of things one must consider when beginning their journey as a data-driven business. We break this assessment down into five questions that ensure you are covering all your bases and not hitting any choppy waters before you dive into the world of data. Read on to learn more!
1) Why do I need this data, and how will it help my business grow?
The end goal should always be kept in mind when pivoting to a data-driven growth mentality. Understanding and reaching a mutual agreement on the company's end goal helps you know what data you need to accomplish that goal and why — which in turn enables you to answer all the upcoming questions.
If you don't know why you need specific data, can you say that your growth goals are the main priority in your business? Uncovering your "why" opens the floodgates to data-driven growth and positions your team to make the right moves to succeed.
2) Which business touchpoints have the data you need?
Once you found your "why," you must identify the business touchpoints that produce the data you need to drive it. Touchpoints are not a data source, but an aspect of the business directly connected to your desired end goal. This can be marketing, customer support, or even a granular element within those departments like the factory floor or the warehouse.
Some examples of business touchpoints include:
Onboarding
Fulfillment
Marketing
Payment
Invoicing
Customer support
E-commerce
Uncovering those business touchpoints helps you pinpoint what aspects of your business are generating data that can fuel business growth. This leads to a clearer vision of what business functions (and technology) should be talking to one another and brings you one step closer to data-driven growth.
3) What are your data sources?
Unlike business touchpoints, data sources are the line-of-business (LOB) solutions your business uses daily. This includes your CRM, marketing automation, customer support, ERP, IoT data from your factory floor, and several other aspects of your business' tech stack.
This step in the process helps you gradually dig deeper into your business' data production. By focusing on the sources that help you directly meet your end-goal, it alleviates the overwhelming feeling of trying to uncover EVERY SINGLE data source within your business.
As mentioned in our last blog, the data source — in most cases, it's a company's CRM — should NOT be your single source of truth for your business. This is because most LOB solutions have their own "data language" that makes it extremely difficult to sync data across multiple solutions bi-directionally.
4) What type of data do you need from those sources?
Now it's time to go back to your "why" and assess what data is available from each source and highlight the specific data points that will help you achieve your goal.
This could be ANYTHING. The opportunities at this point are endless. This is why it's essential to keep your "why" in mind during this exercise. New, fancy, shiny data such as predictive analytics and natural language processing are possible. Still, they may not be a solid initial investment if it isn't setting you up for data-driven growth.
5) What are you going to do with that data?
Once you identify the right data, you must have a clear path to leveraging it appropriately and gaining valuable insights. This helps you identify the best data repository for your business, such as a database, data mart, or even a data lake.
For example, if your goal is to reduce churn within your current customer base, you want your customer success team (or even account executives) to have all the information they need to remain relevant and contextual in conversation with these clients. Therefore, it's vital to share all that engagement data throughout your marketing, sales, and success teams. This means there must be bi-directional data flow between all the identified sources — meaning a data lake may be a suitable option.
The goal should be to move beyond the Excel spreadsheet. It should involve using all your tools appropriately to achieve your end goals. This can include incorporating the data into AI tools, visualizing the data through platforms such as Tableau, and ultimately ensuring the insights are available to every relevant person in the business.
Conclusion: Getting the Answers
We know from experience: this is A LOT to take in. However, having all this information at hand is vital to ensuring your new data-driven initiatives take off and provide value from the start.
Thankfully, this is something that you do not have to go through alone. Get in touch with us to help you answer these questions. We can provide a consultative, outside-of-the-box view that can help ensure you overlook nothing and that your best interests are the focus.
---

This post is the second in our "Data-Driven Growth Hack" series. You can view the last blog post here.
Author Bio
Brian Anderson
Brian Anderson joined BrainSell as the content marketing manager, but unknowingly became our in-house troubadour as well. Armed with his natural affinity for words – thanks to his B.A. in Journalism from Hofstra University – and editorial experience, Brian's ability to generate high-quality content
View Posts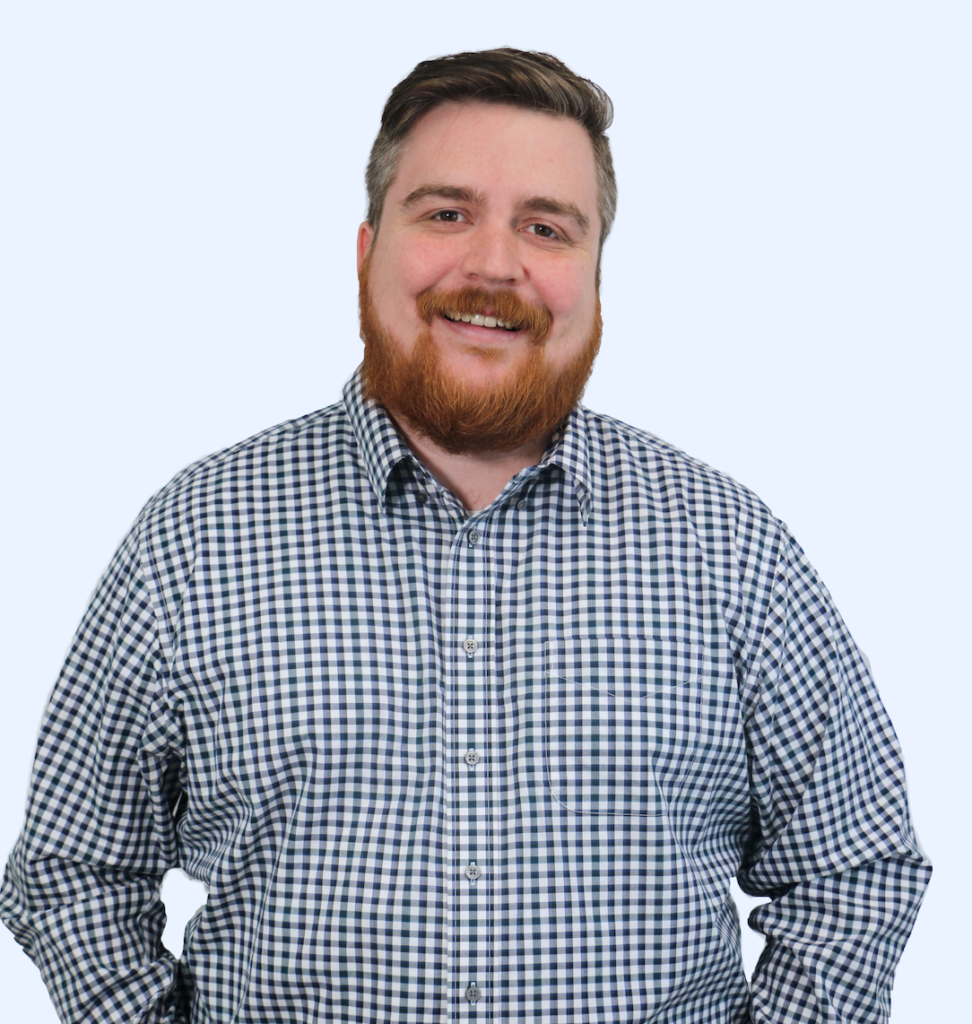 Stay in the Loop
Subscribe to get all our latest content sent directly to your inbox!