August 20, 2020
Growth Enablement
Data-Driven Growth Hack: Why CRM Shouldn't be the Single Source of Truth
CRM platforms have been labeling themselves as the "single source of truth" for ages now. But in our opinion, using CRM as your single source of truth only limits your potential for data-driven growth — and this is something that all C-level business leaders should understand.
This is because it is extremely difficult to guarantee each piece of software (or SaaS) that a company uses can seamlessly integrate with a CRM. Research from Blissfully shows that, on average, companies with more than 100 employees have more than 100 pieces of SaaS applications in their tech stack — and SMBs (companies with less than 50 employees) have an average of 40 apps in their tech stack. With more than 8,000 pieces of technology on the market, that's a lot of information with no guarantee of bi-directional data transfer with a CRM. 
Utilizing Data for Growth
The experts here at BrainSell have been leading the charge for the concept of growth enablement, and it is glaringly clear that a data- and insights-driven mentality is vital to success. This blog is the first installment in our latest blog series designed to help companies of all sizes learn to think outside of the box in terms of their data. 
Let's take it a step further and discuss how to position your company for data-driven growth by uncovering a genuine single source of truth. 
Creating a Data-Friendly Environment
As cited above, you most likely have a lot more data sources within your company than you may realize. We're not just talking about your CRM and marketing automation systems. We mean literally everything that keeps your business up and running. Your ERP, customer support, website, email service provider, Internet provider, and so many other pieces of technology used by your company produces data that can be analyzed to help you make insight-driven business decisions. 
With that amount of opportunity already at your fingertips, bi-directional data sharing is vital to data-driven growth in today's market. Bi-directional sharing is simply the ability for data to move seamlessly between two or more systems without any limitations. This is important because it means that all your data is being kept up-to-date across all of your systems, which ensures each department has accurate information to work from. However, this is where a single repository for all your data is crucial to keeping your entire business analytically connected. 
CRMs as
a Data R
epository – Yay or Nay?
This data repository should not be your CRM. Primarily because CRMs have their own specific ways to store data — a language, if you will — that oftentimes does not play nicely with other specific point solutions. There are also common data challenges such as flaws in data collection, assumptive conclusions about customers, sloppy data entry, and more. 
It's time for your business to start thinking outside the box. Think about all the data your business generates. Don't focus on the data sources; think about what you really need to know. The key is to think beyond the data source to understand the insights your business needs to know to promote growth. 
For example, one of our clients uses 80-year-old machines to build roll pins for heavy machinery. They receive project delay penalties if their machines break, which is an avoidable and unnecessary loss of money. To avoid these delay penalties, they turned these nearly century-old machines into a data source through the power of technology to understand if or when these tools may break. This, in turn, leads to information that lets the company be proactive rather than reactive — and save money! 
Now, what data do you need to grow? And if the CRM isn't the right place to house it, then where? 
Data Lakes: The Future of Data-Driven Growth
This is where the concept of data lakes come into play. A data lake is a system or repository of data stored in its natural and raw format. This concept for data storage has a variety of benefits, including: 
Ability to derive value from unlimited types of data.

 

Ability to store all types of structured and unstructured data in a data lake, from CRM data to social media posts.

 

More flexibility—you don't have to have all the answers upfront.

 
In the end, you'll see that your CRM is one of MANY data sources in your business. While it has a repository concept, it cannot scale easily across the entire organization and can potentially limit the technology and solutions your business can use to grow. 
Once data is brought into a repository such as a data lake, you then open your business to use services and technology that aren't limited to your CRM instance. On top of it, you have Business Intelligence and AI service opportunities to gain even deeper insights from your data.
Do you see the unlimited potential? 
Conclusion
Don't get us wrong; the concept of data-driven growth is an evolution, not a simple flip of a switch. However, you need to start thinking outside the box or your company will begin to — or continue to —  plateau and potentially stall. 
We look forward to sharing our experience and thoughts on this intriguing topic. This is the first of many forthcoming blogs specifically designed to help you think about the big picture of your data. Follow our blog to keep up to date on our posts. 
We'll help educate you so you can understand just what it takes for your company to become data-driven. Want to get the project started now? Reach out to us and let's discuss what data you need to grow! 
Author Bio
Brian Anderson
Brian Anderson joined BrainSell as the content marketing manager, but unknowingly became our in-house troubadour as well. Armed with his natural affinity for words – thanks to his B.A. in Journalism from Hofstra University – and editorial experience, Brian's ability to generate high-quality content
View Posts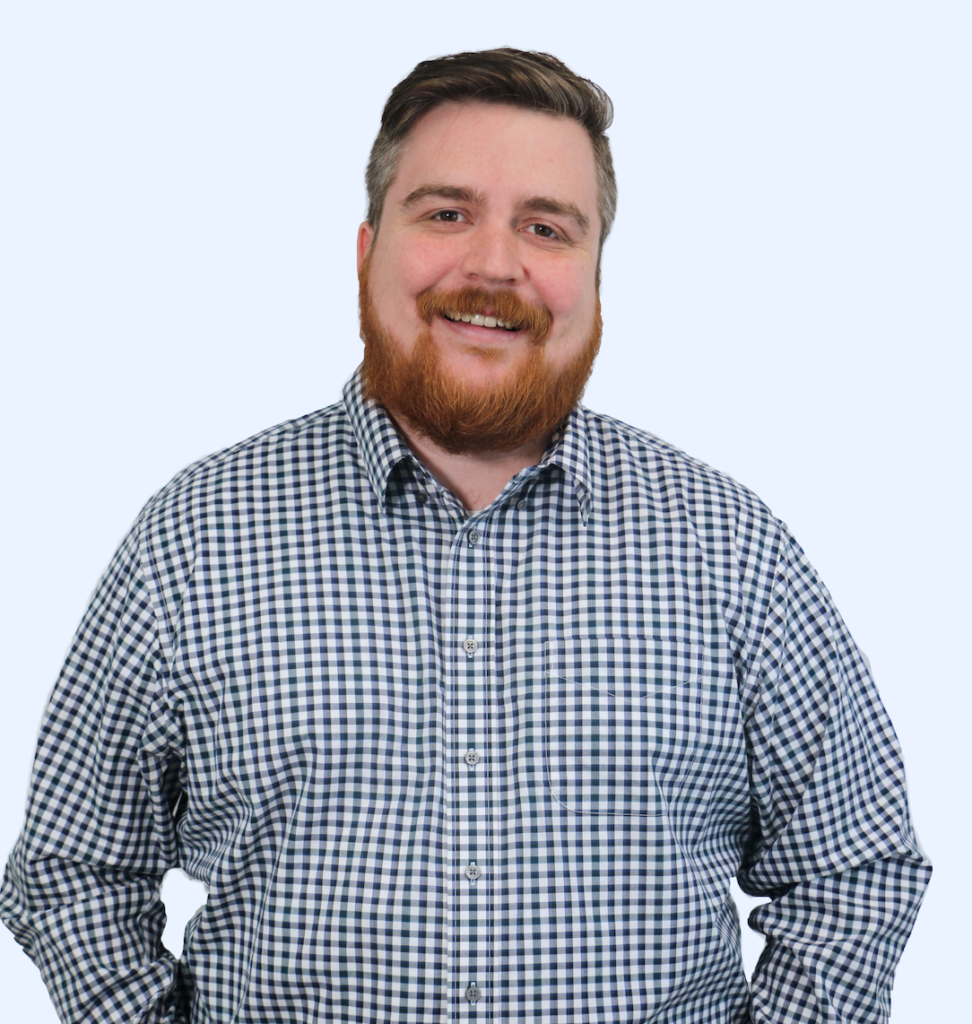 Stay in the Loop
Subscribe to get all our latest content sent directly to your inbox!