Data-Informed Business Decisions: The Importance of Considering Data in Growth Decisions
Making sound and profitable business decisions is critical for the growth and well-being of any company. Many aim to use data to drive their business growth. But have you considered making data-informed business decisions?
For a long time, data-driven decision-making has been the ideal approach to fueling growth and scale. Companies are beginning to understand that you don't need specialized data analysts to gain actual value.
But while it is a crucial component of the process, depending on data alone might lead to undesirable outcomes.
You shouldn't put your eggs in one basket, especially when making strategic business decisions.
This blog discusses how data-driven decision-making should not be the end-all-be-all. We'll examine why becoming "data-informed" is a more approachable option for most business owners looking to fuel growth. We'll also provide key tips and takeaways to start pivoting your data analysis mindset.
What Does it Mean to Make Informed Business Decisions?
When we refer to making "data-informed" business decisions, we mean taking data into account as one of many factors that inform your final judgment.
That includes using data to:
Uncover trends
Support your research
Validate your prior experience
Gain insights from customers
But it's not just about collecting data points, throwing them into a spreadsheet, and letting those data points be the emphasis of your strategic decision-making. It would be best if you had a plan for how you will use this data to inform your decision-making process.
From there, you should correlate your data with your past experience, specific growth goals, and other qualitative insights that you can't collect automatically, like additional research. That differentiates business leaders who rely too heavily on their data and those who use it appropriately.
Why Are Data-Informed Business Decisions Important?
Developing customized predictive analysis for performance optimization is crucial to a successful growth strategy.
If done correctly, you can test various strategies and make informed decisions to ensure sustainable growth — versus making a decision based on what the data tells you to do.
Data-informed business decisions allow companies to:
Understand customer needs and preferences.
Develop targeted marketing campaigns.
Improve customer retention rates.
Boost operational efficiency.
Minimize financial risks.
The Disadvantages of Data-Driven Decision-Making
The right analytics can help you make better, data-informed business decisions, but it's not a silver bullet.
It has some disadvantages that you should be aware of, such as:
It can lead to bad decisions if you misinterpret the data.
The data might be inaccurate.
It can be biased.
It can create a false sense of security.
Ultimately, data should supplement your decision-making, not encroach on it.
When Should You Be Data-Informed, Instead of Data-Driven?
Informed business decisions supplemented with the correct data can help your company uncover areas to streamline your go-to-market strategy.
Data-informed business decisions can also help you identify new ways of enhancing the customer experience that you may overlook but could greatly help you achieve your business objectives.
Data-driven decision-making should happen when your team does not have ample prior experience in a particular area or when you're looking to test new ways to engage clients and prospects.
Experimentation is great in moderation as you continuously look to improve your business strategy and accomplish your business goals.
Here are a few of the main benefits of positioning your teams to be data-informed versus data-driven:
You'll make more confident decisions
Once you have started collecting and analyzing information, it is probably easier for you to decide on virtually any business issue.
Data plays several functions. On the one hand, it provides benchmarks and enables you to understand how decisions will impact the company's performance.
Data, on the other hand, has logical and measurable properties, unlike gut instincts and intuitions.
You'll be more proactive
When you begin making data-driven decisions, it can often be reactionary.
Findings from the data can tell a story. However, it's not always necessary for businesses to focus on what's in the rearview mirror to make their business successful. You can leverage key findings and insights to get ahead of the competition and proactively delight customers and prospects.
Identifying business opportunities with enough practice and suitable data sets will soon be more manageable.
You can realize cost savings
Many companies are investing in Big Data initiatives intended to improve their processes.
According to recent surveys from NewVantage Partners for Harvard Business Review, these initiatives have varied levels of success. These studies showed that data could significantly reduce costs. Nearly half of those organizations that started a project to reduce costs saw the value.
13 Tips & Takeaways For An Improved Data-Driven Decision-Making Strategy
To make the best decisions for your business, you need to have accurate and timely data.
You also need to be able to interpret that data correctly.
Here are 13 practical pieces of advice and key takeaways to consider heeding to improve your decision-making skills:
1. Protect against your biases
Many mental processes are unconscious, making it difficult to understand the logic used in our decisions. We are often guilty of seeing data we want and not the actual information we have.
It's a way that teamwork can be effective. The decision-making of a competent party who knows your bias is invaluable. Working with someone who knows the data they use will open doors for valuable insights into your project.
Democratizing information helps everyone — no matter the technical skill — have an easier time obtaining it and making an informed decision.
2. Find trends and patterns
To be successful in data-driven decision-making, it is vital to discover key patterns.
When determining measurable goals for the next year, you can further dig into your data insights and create a visual metric for the underlying data. Find the patterns and correlate them with the current year's data that might help.
In some cases, you'll see your call resolution rates decreasing (falling below your target rate) towards the weekend.
3. Don't be afraid to revisit and reevaluate
The brain leaps to conclusions when it doesn't think there's an alternative it has already been compared to.
That is called the sunk cost fallacy, often preventing people from revisiting their original decision. When we think about all the time, money, or resources we've already invested in something, it can be tough to let go — even if it's not working out.
The best way to avoid this trap is by considering all future costs and benefits of a decision, not just the past ones.
4. Find the unresolved questions
When you determine a strategy and goals, you must decide which question needs an answer to help you achieve these goals.
Asking the appropriate analysis questions can save time and money for a company. That will also help you focus on what's important, making it easier to see the connections between data sets.
5. Use AI technologies
79% of executives say their use of AI has improved company performance. By using machine learning technology, the company can improve productivity without the burdens of tedious manual research.
AI technology will help you gather data quickly and efficiently, accelerating your business growth dramatically. The new AI technologies offer high returns on investment – something that's utter value in this digital world and that can be easily monetized.
6. Analyze and understand
It might look obvious, but I must mention it. Once you decide the scope of questions you want to be answered, gather the collected data and analyze the data to understand the context.
Users can gain insights from user input by conducting a more detailed customer experience survey. For instance, the reasons people abandon a website can help increase conversions. For success, there is a need for context.
7. Clean and organize your data effectively
Often the analyst's time devoted to data analysis is spent cleaning and organizing to ensure you revise all incorrectly formatted data in the system before the examination.
Results of the analysis are the main foundation of an effective data-driven strategy, and you need 100% accurate data. A person can't get the information they require without a precise data pool.
8. Invest in the right data-based decision-making tools
The right tools for business analytics for data-driven decisions are essential. We touched on the value of AI technology and how working with the appropriate tools should make the data accessible to all.
Through the use of an integrated dashboard with a wealth of digestible data, every individual in a corporation can flourish and subsequently enjoy constant growth, innovation, and profitability.
9. Present the data in a meaningful way
Collecting and analyzing data is excellent, but communicating the truth is better. You'll need to keep your insight out of your head.
Visualizing the data makes it easier for others, especially leadership teams, to understand the key findings from your analysis. Use a powerful online dashboard that reveals your data history to your employees and management.
10. Continue to evolve your data-driven business decisions
It is often forgotten and vital to be careful in your data analysis decisions. In the era of hyper-connectivity, data is available faster than in the past.
Make data-driven education a core value in your organization and create a culture that improves the quality and accuracy of the data collected.
11. Define objectives
When creating your data teams, it is crucial to determine measurable and accurate targets. Make a strategy for your business and determine achievable Key Performance Indicators (KPIs). Although finding various KPI examples for different industries is possible, don't overdo it. Focus on your growth objectives and keep them simple!
12. Set measurable goals for decision making
After a question is answered with a good amount of data and insight comes the hard work: deciding. Set measurable goals for your journey, then put them into action! The results must also reflect the company vision if your data is inconsistent.
13. Finding the data needed to solve these questions
Try to focus your data to help you solve your most difficult questions. For example, to improve customer experience, find data on what customers are saying about your company.
If you need to know how to increase website traffic, look into your site's analytics and identify potential areas for improvement.
Once identified, check if your database has been collected internally and if more data is needed.
Ready to Grow? Connect with BrainSell to Help With All Your Data Decision-Making Initiatives!
You can become data-informed and make better strategic business decisions by considering data and your research, experience, and personal insights.
There are many benefits to becoming data-informed, such as improved performance and productivity, accelerated business growth, and making more accurate decisions.
Connect with one of our growth enablement experts to see how our experience and insights can help you get your company to where it needs to be.
Author Bio
Brian Anderson
Brian Anderson joined BrainSell as the content marketing manager but unknowingly became our in-house troubadour as well. Brian's ability to generate high-quality content and continue to develop the BrainSell voice is unmatched.
View Posts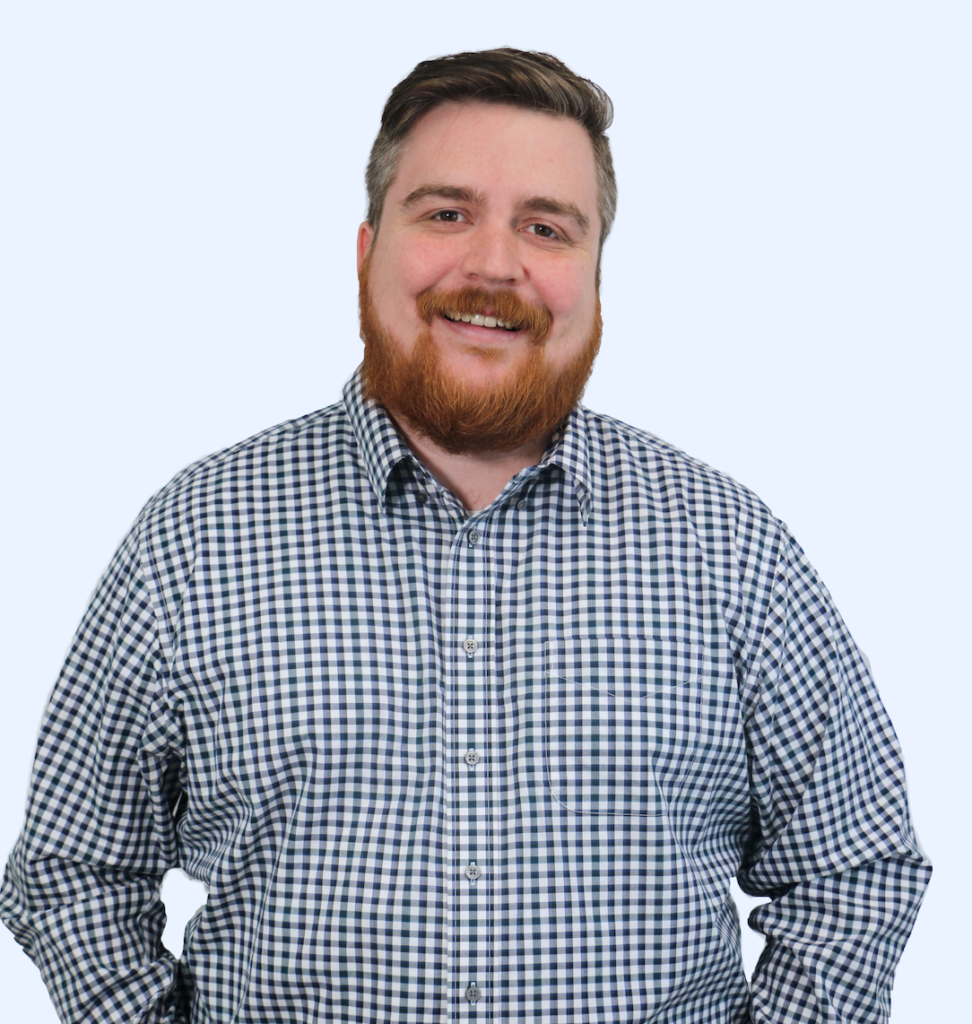 Stay in the Loop!
Subscribe to get all our latest content sent directly to your inbox!