August 4, 2023
Business Technologies
ERP AI Tools You Need to Know About
In today's fast-paced and data-driven business landscape, the integration of Artificial Intelligence in Enterprise Resource Planning (ERP) software has emerged as a game-changer. AI-powered ERP systems offer businesses unprecedented advantages, from enhanced data analysis and predictive insights to process automation and personalized user experiences. In this article, we explore the diverse applications of AI in ERP software, optimizing business operations and driving success as we enter a new era in financial software with ERP AI tools.
AI-Driven Data Management and Analysis:
AI empowers ERP software to manage and analyze massive volumes of data efficiently. With advanced machine learning algorithms, ERP systems can identify patterns, trends, and anomalies in real-time. Leveraging AI-driven data analysis, businesses gain deeper insights into their operations, customer behavior, and market trends, driving data-driven decision-making.
Predictive Analytics for Informed Decisions:
AI enables predictive analytics in ERP software, analyzing historical data to forecast future trends, demand patterns, and potential risks accurately. With actionable insights, businesses can proactively plan and allocate resources, optimize inventory levels, and anticipate customer needs, enhancing profitability and efficiency.
Personalization for Enhanced User Experience:
By integrating AI, ERP systems can personalize user experiences based on individual roles and preferences. Continuous learning allows ERP software to present personalized dashboards, reports, and insights, boosting user productivity and facilitating seamless decision-making.
Automated Process Optimization:
AI-driven ERP software can automate repetitive tasks, optimizing workflows and reducing manual errors. From invoice processing and order fulfillment to payroll management, AI-powered automation streamlines operations, freeing up human resources to focus on strategic initiatives.
Empowering Supply Chain Management:
AI applications optimize supply chain operations by predicting demand fluctuations, identifying bottlenecks, and suggesting efficient logistics routes. Improved supply chain management results in reduced lead times, minimized inventory costs, and enhanced overall efficiency.
Smart Customer Relationship Management (CRM):
AI-powered ERP systems enhance CRM capabilities, analyzing customer interactions and purchase history to recommend personalized offers and promotions. Strengthened customer relationships lead to increased satisfaction and loyalty, boosting business growth.
Robust Fraud Detection and Risk Management:
AI algorithms bolster ERP security by monitoring transactions and user behavior for signs of potential fraud or security breaches. Real-time anomaly detection and pattern recognition safeguard financial integrity, mitigating risks effectively.
The integration of AI in ERP software is revolutionizing business operations, empowering data-driven decision-making, optimizing processes, and enhancing customer relationships. By harnessing AI-driven data analysis, predictive insights, and automated workflows, businesses can thrive in a rapidly evolving market. The seamless fusion of AI with ERP systems represents a pivotal step towards achieving unparalleled success in the digital age. Embrace the transformative power of AI in your ERP software to drive efficiency, agility, and growth for your business.
At BrainSell we are staying ahead of the curve and pride ourselves on being on the cutting edge of business technology, including ERP AI tools. If you're ready to take the leap and start incorporating the new technology into your daily business operations, give us a call today. Our industry experts are standing by to help you on take the first step on your path to digital transformation.
Author Bio
Connor O'Keefe
Connor O'Keefe joined BrainSell as the content marketing manager in 2023 but has enjoyed writing since he was old enough to spell his name. Connor's passion for creating content is rivaled only on his love for camping trips and trivia nights.
View Posts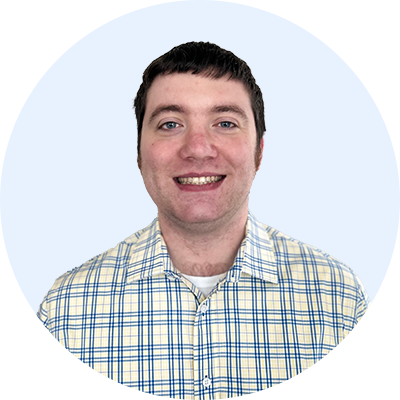 Stay in the Loop!
Subscribe to get all our latest content sent directly to your inbox!