April 21, 2020
Business Technologies
How to Grow Your Business and 10 Ways AI Can Help
Like it or not, Artificial Intelligence (AI) is having a MASSIVE impact on the business world. Its ability to juggle a variety of business tasks is appealing to many growing businesses. It isn't a matter of "if" it'll be part of your business — it's a matter of "when." This impact has led to many companies looking into how AI can better their business efforts.
Pam Didner, a B2B marketing consultant, author, and thought leader, recently took the stage at the 2020 B2B Marketing Exchange to share the variety of ways AI is affecting businesses. She also shared how it will affect the daily lives of B2B marketing and salespeople and presented ideas to help attendees think of ways they can simplify their daily work lives.  
While we are still in the early days of AI in the business world, it is having a positive impact across the entire customer journey. Here is a list of ten ways AI is being used in business today that Didner shared during the session.  
1. Develop Creative Ideas
A human cannot consider all the data available for them to create creative ideas to engage prospects and customers. With AI, users can receive recommendations that may often go overlooked, leading to innovative ways to produce memorable customer experiences.  
"At this point, AI is an assistant to help humans accomplish their goals and complete tasks," Didner said during the presentation. "They are adding efficiencies so humans can work smarter." 
Tools such as Moz, BuzzSumo, and Ahrefs already have a foothold in the marketplace do to their ability to leverage data and AI to help businesses increase their creativity! 
2. Create Content
While AI cannot produce in-depth, long-form content, it can create short-form content such as earnings reports to educate audiences. AI-driven content creation is an exciting concept as it uses insights on past engagement to produce content that is relevant and contextual.  
"The Washington Post, for example, developed a home-grown AI journalist that writes content based on a narrative selected by an editor," Didner said. "This 'AI Reporter' wrote 850 articles in 2016 and generated 500,000 views!"  
3. Syndicate Content with Social Tools
AI has also had an impact on a lot of the technology you are using in your day-to-day business routines. For example, social media marketing has significantly benefited from the incorporation of AI into the tools and technology businesses use to share their content with the world.  
"A lot of social media platforms have AI already built into it to provide insight into the optimal time to push your content out to your audience," Didner said. "This is a machine-learning algorithm that learns the best time to post based on engagement with your content." 
Tools such as Sprout Social and HootSuite are leveraging AI to help companies get their content seen by the right people, at the right time. 
4. Prioritize Prospect Inquiries for Humans
Sales and business development reps have a lot on their plate. AI has made an enormous difference in their work lives by taking manual and tedious tasks, such as lead prioritization, and automating the process. Automating these tasks allows them to focus on more critical projects and lightens their workload.  
"AI can act as a virtual BDR, in which it can sort prospects and identify whether they are qualified to be engaged with a real-life rep based on their engagement. If it qualifies, it can then automatically route that lead to the appropriate representative."  
5. Customize Your Website Based on Customer Engagement
Today's buyers expect tailored experiences. This is not only true for the content or emails they receive from sales reps, but also for any sort of interaction with your business. This is doubly important for your website; there are AI tools available designed to automatically update website messaging based on who is viewing the page.   
For example, if an IT manager from a healthcare company lands on your resource page, your website's AI tools will automatically serve compelling content to healthcare IT professionals. This ultimately leads to more relevant information being shared with prospects, enhancing their experience with your brand.  
6. Automate & Reinvigorate Email Follow-Up
Along with tasks such as prospect prioritization, AI can also help reps follow up with prospects promptly. Buy automatically scheduling follow up emails, companies can ensure that no leads — or revenue — are slipping through the cracks. "This ensures that email follow-up, and ultimately the prospect, don't fall through the cracks," Didner said.  
For example, Salesforce is an industry leader in email automation. But with the help of Salesforce Einstein's Email Insights, users can also get relevant context into the individual to include in their messages. These lead to more relevant and genuine customer experiences in the long term! 
7. Better Customer Support
AI is not only affecting the experience of prospective customers. With the help of AI, customer support reps can ensure that clients have all the information they need to maximize the use of your product or services. "You can incorporate AI into all aspects of customers' relationships with you," Didner noted.  
Zendesk is just one customer support solution provider that leverages AI to automate service tasks and help customers faster. With Zendesk Answerbot, users can leverage AI to help customers serve themselves with the right information, answers and troubleshooting tips! 
8. Personalize Gifting
Direct Mail is a popular trend within the marketplace, and AI is making it considerably easier for businesses to incorporate this tactic into their marketing and sales cadences. With the help of AI, companies can get a better understanding of what's important to their prospective customers. With this information, you can suggest relevant offers that are more compelling to customers.  
For example, "there is AI technology available that crawls prospects' social media pages to help gain information on the best gift that can be given to them," Didner said.  
For example, say you have a prospective client and you want to make an impression on them. The best, most personal way to do it, if you have the funds, would be to send them a gift. Tools such as Alyce leverage AI and machine learning to analyze prospects' public profiles to recommend gifts that would resonate with them. 
9. Record Sales Engagement & Measure Sentiment
You always want to ensure that your reps are as productive as possible. With AI, businesses can analyze sales performance to understand what's working and what's not. This insight can help tailor their strategies and maximize their efficiency.  
"AI can record any engagement sales reps have with prospects and analyze that information to understand the prospect's response," Didner said. "This then can be used to help identify what sales reps are doing right to close deals, as well as what they can be doing better."  
Outreach is just one company that uses machine learning and AI capabilities to better understand and enhance how reps engage with prospects and customers. With Outreach Amplify, reps can use a suite of machine learning capabilities that can help optimize sales strategies and automate administrative tasks.  
10. Forecast Revenue & Propose Close Rates
Based on data gathered from past deals, AI can also help businesses forecast how much revenue they will generate, as well as how likely sales are to close. Forecasting ensures that companies can clearly understand what they need to do to meet quarterly and yearly goals. 
For example, Sugar Discover unlocks predictive insights based on historical data trends to forecast future revenue. SugarCRM's roadmap also has a lot of great AI capabilities in the works designed to help businesses better understand their revenue operations and make smarter decisions.


---

The opportunities for AI are endless. Thinking of ways AI can help your business? BrainSell has some of the brightest minds in AI technology on its payroll. Reach out to us, and we'll happily discuss what opportunities your company has with AI. 
Author Bio
Brian Anderson
Brian Anderson joined BrainSell as the content marketing manager, but unknowingly became our in-house troubadour as well. Armed with his natural affinity for words and editorial experience, Brian's ability to generate high-quality content is unmatched.
View Posts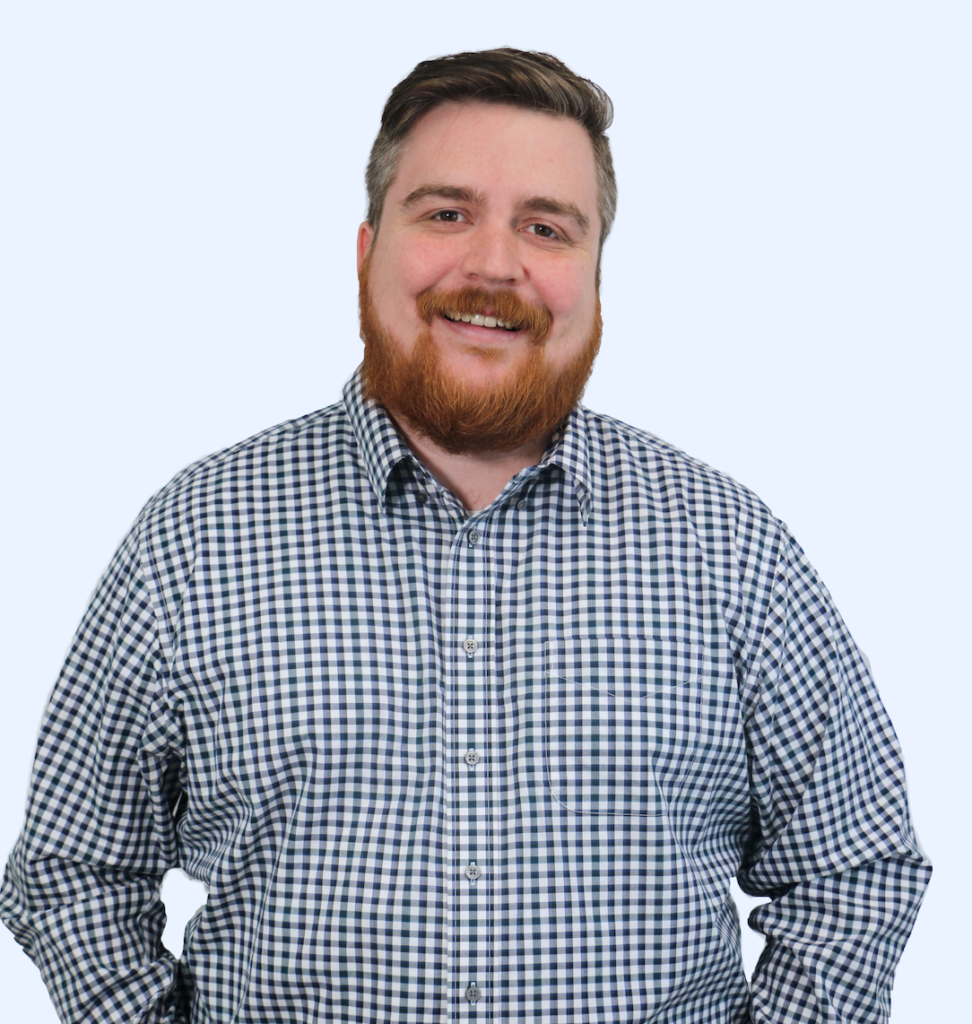 Stay in the Loop
Subscribe to get all our latest content sent directly to your inbox!