August 10, 2023
Business Technologies
What Integrations Does HubSpot Have?
HubSpot integrations are plentiful, but why are they important? Whenever you invest in a new technology, one of the biggest considerations to make is integration capabilities with your existing tech ecosystem.  When systems are improperly integrated or not integrated at all, you can end up with siloed data, data duplication, out of date information, and crippling inefficiency. As one of the most popular picks for software, HubSpot's integrations are something worth paying a closer look at.
In today's fast-paced digital landscape, seamless data flow and streamlined processes are paramount for businesses aiming to stay competitive. This is where HubSpot's integration capabilities really start to stand out, offering an all-in-one tech option that enables businesses to connect, automate, and optimize their operations. HubSpot's integration capabilities offer robust and in-depth options that make it a prime candidate for easy implementation into just about any existing tech stack you may have.
Understanding HubSpot's Integration Ecosystem
HubSpot's integration capabilities are built around an extensive ecosystem that encompasses a wide array of third-party apps, tools, and platforms. From CRM and marketing automation to sales and customer service, HubSpot seamlessly connects different software solutions, enabling businesses to create an integrated tech stack that caters to their specific needs.
Enhanced Data Flow and Management
One of the primary advantages of HubSpot integrations is the enhanced data flow and management it offers. By connecting various systems, data silos are broken down, and information can freely move between different departments. This ensures that teams have access to real-time, accurate data, allowing for more informed decision-making and personalized customer interactions.
Automated Workflows and Efficiency
HubSpot's integration capabilities enable businesses to create automated workflows that save time and reduce manual efforts. For instance, integrating your CRM with marketing automation tools can trigger actions like sending follow-up emails, assigning leads to sales reps, and updating customer profiles based on specific triggers. This automation not only improves efficiency but also reduces the risk of human error.
Holistic Customer Insights
A seamless integration between HubSpot and other systems, such as e-commerce platforms or customer support software, provides a 360-degree view of your customers. This holistic insight allows you to understand customer behavior, preferences, and pain points, which is crucial for delivering personalized experiences and targeted marketing campaigns.  When customers feel seen and understood, they're more likely to become repeat buyers.
Streamlined Sales Process
Integration with sales tools allows for a streamlined sales process. HubSpot's integration capabilities empower sales teams to access leads and customer information directly from their CRM, ensuring they have the right information at their fingertips to close deals faster. This integration eliminates the need to switch between different applications, saving time and boosting productivity.
Personalized Marketing Campaigns
Integrating HubSpot with data analytics tools or social media platforms enables the creation of highly targeted marketing campaigns. By leveraging customer insights from different sources, businesses can segment their audience more effectively, tailor content to specific demographics, and ultimately improve conversion rates.
Customer Service Excellence
HubSpot's integration capabilities extend to customer service platforms, ensuring a seamless experience for both customers and support teams. Integration with helpdesk software, for instance, enables support agents to access customer history, past interactions, and relevant information, leading to faster issue resolution and improved customer satisfaction.
Scalability and Growth
As businesses expand, their technology needs evolve as well. HubSpot integrations are designed to scale, allowing companies to integrate new tools and platforms as they grow. This scalability ensures that your technology stack remains flexible and adaptable to changing business requirements.
In a world where data-driven decisions and efficient operations rule above all, HubSpot's integration capabilities provide a game-changing solution. By seamlessly connecting different software systems, businesses can enhance data flow, streamline processes, and create personalized experiences for their customers. Whether it's marketing, sales, customer service, or beyond, HubSpot integrations empower businesses to harness the full potential of their technology stack and drive growth in today's competitive market.
Interested in learning more about your HubSpot Integration options and how they can help your business? Contact BrainSell today and ask about our implementation services! Our team of experts can make your instance of HubSpot work smoothly from day one, guaranteed.
Author Bio
Connor O'Keefe
Connor O'Keefe joined BrainSell as the content marketing manager in 2023 but has enjoyed writing since he was old enough to spell his name. Connor's passion for creating content is rivaled only on his love for camping trips and trivia nights.
View Posts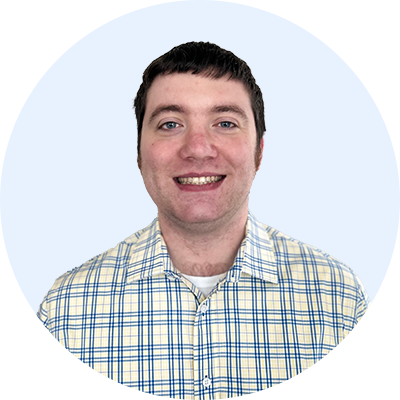 Stay in the Loop!
Subscribe to get all our latest content sent directly to your inbox!