May 24, 2023
Business Technologies
CRM Pricing and You: Questions to Ask
While CRM software has the potential to generate significant ROI over a period of time, its costs need to be managed effectively to amplify its benefits. CRM pricing is a broad topic as varied as the solutions on the market. The cost of a CRM can and will fluctuate on any number of factors: vendors, number of users, features, and package plans can all effect your monthly spend on your solution. For some enterprise-level businesses, money is no issue. But for the rest of us without unlimited budgets, picking the right pricing options for your CRM can help you cut costs and make the most effective choices when it comes to your marketing and sales efforts.
What Level of Business Are We?
The first question to ask yourself when considering CRM pricing is what level of business you're operating at. Generally speaking, enterprise level solutions tend to cost more than ones that better serve smaller Certain organizations will be served better by different products more suited to their level of industry: a newly minted start-up, for example, should not be using the same CRM as an established, enterprise-level organization. The best CRM for small businesses is not the best CRM for medium size businesses. Using solutions not suited for your business size can actively harm your productivity by limiting the scope of your efforts or bogging your smaller team down in needlessly complicated software.
Small Business CRM:
Zoho CRM
Pipedrive
Insightly
Freshsales
Mid-Market CRM:
Enterprise-Level CRM:
How Many Users Do You Need?
CRM vendors often determine pricing based on how many users will have access to the platform; the more users onboard, the more expensive things get. In a way, this goes hand in hand with the size of your organization: larger businesses will have larger teams needing access to the CRM, incurring a larger cost. Obviously, your sales team members need access to the CRM tool, but keeping subscriptions on a tight leash can help mitigate CRM costs; not everyone in your organization needs a license.
Click here to learn how data dashboards can help spread out CRM data to those who don't have solution licenses.
What About 'Free' CRM Software?
When it comes to CRM pricing (or any product for that matter) you can't get much better than "free." But if it seems too good to be true, it probably is. Most so-called "free" solutions are little more than trials; stripped down, barebones versions of existing solutions. These offerings are so slight that relying on them for any length of time is more of a hinderance than help. Many 'free' CRM options are low on features, can be difficult to implement and may not have the support you need when something goes wrong.
Currently, the most viable free CRM product that exists is HubSpot's free version. Yet another stripped-down CRM product, it only allows you to hold about a million contacts, and that's about it. But a million contacts is nothing to scoff at, and HubSpot makes it extremely easy to upgrade to a more fleshed out, paid version of the product.
Do We Require Advanced Capabilities?
A great way to think about CRM pricing is to think of it like buying a car: there are a lot of useful, optional features in a car, but do you need to opt into all of them? Sure, those heated seats and backseat TVs are cool, but will you ever get real value out of them? If the honest answer is "no" you're probably going to tell the dealership you're not interested. Same principle with CRM features: they're all useful and good to have, but if you're operating on a restrictive budget there are realistic considerations to make.
CRM Pricing Gradient
For the most part, paid CRM solutions range from around $50 per month to upwards of thousands. The primary differentiator between those options is features and scalability. More expensive solutions are often infinitely more powerful than lower-priced ones, with a greater ability to accommodate large numbers of contacts and an ever-growing list of features. There will always be some level of variance depending on user numbers, package pricing, etc.
Lower-End CRM Costs 
Pipedrive
Monday Sales CRM
Capsule
Freshsales
Higher-End CRM Costs 
Salesforce
HubSpot
SugarCRM
Zendesk
There's so much more we can say about these platforms and what they bring to the table. If you want more information about CRM solutions and how they can benefit your growing company, click here!
Author Bio
Connor O'Keefe
Connor O'Keefe joined BrainSell as the content marketing manager in 2023 but has enjoyed writing since he was old enough to spell his name. Connor's passion for creating content is rivaled only on his love for camping trips and trivia nights.
View Posts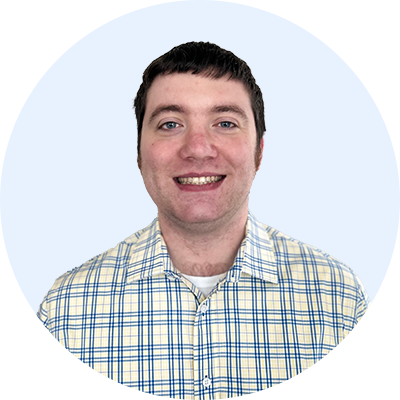 Stay in the Loop!
Subscribe to get all our latest content sent directly to your inbox!