October 21, 2023
Business Technologies
Microsoft Dynamics 365 in 2023: Key Features and Insights
Success in the fast-paced business world hinges on the skillful management of marketing and sales. Microsoft Dynamics 365 emerges as a potent solution for streamlining and optimizing these vital functions. In this blog post, we'll delve into the wealth of marketing and sales features offered by Microsoft Dynamics 365, highlighting the myriad benefits it can bring to your organization.
Why Microsoft Dynamics 365?
Microsoft Dynamics 365 is a comprehensive customer relationship management (CRM) and enterprise resource planning (ERP) solution that brings together various business functions, including marketing and sales. It provides a single, unified platform for managing customer interactions, sales processes, and marketing campaigns. Here are some of the key features that make it a top choice for businesses:
Unified Customer Data
One of the standout features of Microsoft Dynamics 365 is its ability to centralize customer data. This means that all customer information is stored in one place, making it easy for sales and marketing teams to access and use. This data includes contact information, purchase history, communication history, and even social media activity, allowing for a holistic view of each customer.
Personalized Marketing Campaigns
Marketing teams can use the customer data within Dynamics 365 to create highly personalized marketing campaigns. With the built-in marketing automation tools, you can segment your audience based on various criteria and send targeted messages, increasing the likelihood of engagement and conversion.
Lead Management
Dynamics 365 simplifies lead management by providing a structured process for tracking and nurturing leads. It allows sales teams to prioritize and assign leads effectively, ensuring that the right leads are in the right hands at the right time.
Sales Force Automation
For sales teams, Dynamics 365 offers robust sales force automation tools. This includes features like opportunity management, quote generation, and order processing. Automation streamlines sales processes, reducing manual data entry and increasing efficiency.
Integration with Office 365
Microsoft Dynamics 365 seamlessly integrates with Office 365, enabling teams to work with familiar tools like Outlook, Word, and Excel. This integration promotes collaboration and ensures that everyone is on the same page.
Analytics and Reporting
Data-driven decision-making is essential in modern business. Microsoft offers powerful analytics and reporting tools, allowing you to gain insights into your marketing and sales performance. You can track key performance indicators (KPIs), monitor campaign success, and adjust your strategies accordingly.
Mobile Accessibility
In today's mobile world, the ability to access data and work on the go is crucial. Microsoft provides mobile apps that give your sales and marketing teams the flexibility to stay connected and productive from anywhere.
Scalability
Whether you're a small business or a large enterprise, Dynamics 365 can scale to meet your needs. As your business grows, the platform can adapt and expand with you.
Microsoft offers a powerful suite of marketing and sales features that can transform the way your organization engages with customers and closes deals. From personalized marketing campaigns to streamlined sales processes and integrated tools, it provides the foundation for a more efficient and successful business.
Investing in Microsoft Dynamics 365 can lead to improved customer relationships, increased sales, and a competitive edge in the market. If you're looking to boost your marketing and sales efforts, consider the benefits of this versatile platform. With its extensive features and capabilities, it's a wise choice for businesses of all sizes.
Give us a call at BrainSell. Our software experts can help you explore the features and benefits of Microsoft Dynamics 365, and determine if it's right for your organization. We'll discuss your needs and objectives to create a customized solution that helps you reach your goals. Let us show you how this powerful platform can take your marketing and sales efforts to the next level. Contact us today!
Author Bio
Connor O'Keefe
Connor O'Keefe joined BrainSell as the content marketing manager in 2023 but has enjoyed writing since he was old enough to spell his name. Connor's passion for creating content is rivaled only on his love for camping trips and trivia nights.
View Posts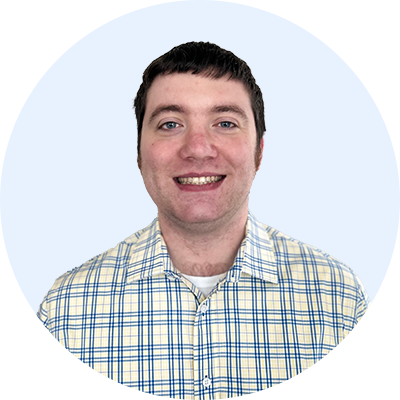 Stay in the Loop!
Subscribe to get all our latest content sent directly to your inbox!