May 27, 2023
Customer Experience
Salesforce vs. NetSuite: Pros, Cons, and What You Should Know
Enterprise level CRM is an intricate market. While the number of vendors capable of servicing companies at the highest level of industry is relatively limited, the leaders of this space are among the most robust and competitive vendors in any software market. To this end, NetSuite and Salesforce have consistently been seen as the two best-in-class enterprise CRM solutions.  They both bring comprehensive feature sets and unmatched scalability to practically any industry, making them what one might consider to be 'top dogs' in their class.  And when comparing NetSuite vs. Salesforce, it's important to focus on what each vendor does best.
NetSuite Key Features
NetSuite is a cloud-based ERP and CRM software solution that helps businesses manage their finances, marketing leads, inventory, and operations in one place. It's designed to save businesses time and money by automating processes and giving users real-time visibility into their business.
NetSuite offers a wide range of features, including:
Marketing automation
NetSuite's cutting-edge marketing automation seamlessly integrates all aspects of your marketing process to enable better alignment between campaigns and sales teams. It can generate highly qualified leads, track prospects' activity, identify readiness conditions and much more, essential for businesses looking to succeed in the modern digital landscape. Saving your marketing team time on the more easily automated tasks allows them to refocus efforts elsewhere for increased effectiveness.
Customer relationship management
NetSuite's CRM features help businesses manage their customer data, sales pipeline, and marketing campaigns in one place. It also includes tools for customer service and support. With comprehensive customer information, analytics, and insights on-hand, businesses can make informed decisions to better serve their customers.
Sales forecasting
NetSuite offers complete sales transparency in real-time with a single dashboard view. Users can leverage probability-based forecasting for quotes, orders, and opportunity metrics to quickly adjust strategies as needed. These analytics provide a clear top-down view of your sales and can help leadership develop informed predictions for how future efforts may fare.
Operations management
NetSuite offers an array of operations management tools that allow businesses to streamline their critical processes and workflows. Its project management module is dedicated to managing project-based businesses, enhancing their capabilities by automating daily operations.
NetSuite Pros:
NetSuite is a complete business management solution that can save businesses time and money.
Includes compensation management features.
NetSuite offers a wide range of features, including financial management, CRM, inventory management, and operations management.
NetSuite offers customizable mobile apps for Android and iOS users. The SuitePhone browser offers users the ability to use any phone, regardless of an iPhone or Android without the need to install an app.
NetSuite is a cloud-based platform, so it's easy to use and doesn't require any installation or maintenance.
NetSuite Cons:
NetSuite can be a complex platform, so it may take some time to learn how to use all of its features.
NetSuite CRM does not provide any team collaboration capabilities such as mentions and built-in messaging features.
NetSuite does not currently have any AI capabilities.
Does not offer a free trial.
[Download: In-Depth Comparison Guide for NetSuite & Salesforce]
Salesforce Key Features
Like NetSuite, Salesforce is also a cloud-based CRM system. Arguably the top player in the CRM market, Salesforce is designed give businesses a complete view of their customers, including their contact information, sales history, and communication logs.
Salesforce's features are among the most extensive in the enterprise-level CRM market.
Beginner-friendly 
Being one of the most ubiquitous solutions on the market, Salesforce has taken special care to ensure that its platform has a very simple user learning curve. One of the most intimidating parts of adopting a new solution is learning the ins-and-outs of how it works. Salesforce users get past this speedbump pretty quickly with Trailhead, the out-of-the-box tutorial.
Einstein Analytics 
AI is quickly becoming a hot-topic in tech. Salesforce users are able to leverage it to make quick, agile, data-driven decisions with Einstein: the proprietary AI platform baked into the solution. Users can manage data and receive real-time updates and recommendations and predictive analytics. More ambitious users can create custom AI-powered apps.
Dynamic Pricing Options
The number one deciding factor in most CRM purchases is almost invariably pricing. As much as companies would love to leverage  certain solutions, it's common to be priced out of your ideal choice. In a bid to avoid this and corner multiple of the CRM market, Salesforce offers pricing points catered to different levels of industry.
Sales Cloud Starter Edition: Salesforce's Sales Cloud Starter Edition is designed for small businesses and includes all of the core CRM features. It starts at $25 per month.
Sales Cloud Professional Edition: Salesforce's Sales Cloud Professional Edition is designed for businesses that need more advanced features, such as sales automation and opportunity management. It starts at $75 per month.
Sales Cloud Enterprise Edition: Salesforce's Sales Cloud Enterprise Edition is designed for enterprise businesses and includes all of the features in the Starter and Professional editions, plus additional functionality. It starts at $150 per month.
Salesforce Unlimited: Salesforce's Salesforce Unlimited subscription plan includes all of the features in the Sales Cloud Enterprise Edition, plus unlimited users and storage. It starts at $300 per month.
Salesforce Pros:
Salesforce is a complete CRM software solution that can help businesses manage their customer relationships.
Sales Cloud includes a document management system that allows marketing and sales team to easily collaborate.
Salesforce is a cloud-based platform, so it's easy to use and doesn't require any installation or maintenance.
Salesforce includes integrations with popular productivity applications, such as Microsoft Outlook and Google Apps.
Salesforce has better integration functionality.
Offers a free trial.
Salesforce Cons:
Salesforce has built in quoting features, however in order to achieve full functionality, you need to purchase billing and add-ons.
Requires a third-party chat bot tool.

No field service management features out of the box. A field service add-on is available for Enterprise and above plans at an additional cost. 
NetSuite vs. Salesforce: Which is Better for Your Business?
When comparing Salesforce vs. NetSuite, you need to keep your own business needs top of mind at all times. While both systems perform relatively similar functions to get you to the same end result, they each have pros and cons that will affect how you arrive at that final destination.
There's so much more we can say about these platforms and what they bring to the table. If you want even more information on these industry-leading vendors, consider checking out our FREE definitive comparison guide contrasting the two. Drafted by our in-house CRM experts, this helpful PDF breaks down the Salesforce vs. Netsuite offerings in a manageable, easy-to-read way. 
Author Bio
Connor O'Keefe
Connor O'Keefe joined BrainSell as the content marketing manager in 2023 but has enjoyed writing since he was old enough to spell his name. Connor's passion for creating content is rivaled only on his love for camping trips and trivia nights.
View Posts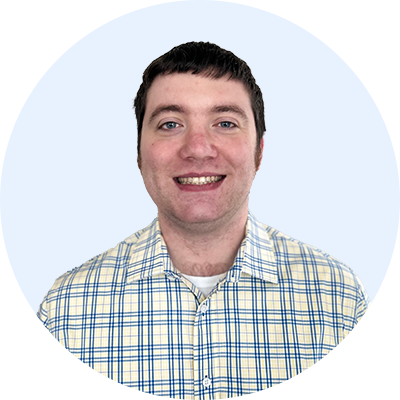 Stay in the Loop!
Subscribe to get all our latest content sent directly to your inbox!