July 18, 2023
Business Services
De-Risk Your Digital Transformation with Processes Planning
We've all heard the phrase, "proper planning prevents poor performance." This is especially true for planning digital transformations. What constitutes "proper planning?" In part, its ensuring process alignment is part of the plan.
Often, we meet with companies who have over-engineered or heavily manual solutions that add friction to their internal processes, ultimately leading to downstream friction felt by their customers. Other companies create internal processes entirely based on solving for sub-optimal technology or data infrastructure. Understandably, they come to us with urgency. They want a new technical solution.
There's a chance that their existing technology is part of the problem, but more often than not, the solution is not simply selecting a new software vendor. It's to first engage in a blueprint engagement. A solution blueprint is an engagement with the goal to create a plan for digital transformation that sets companies up for scale. It looks across people, process, technology, strategy, and data so that your roadmap to success gets to the root of problems.
Some companies' urgency for getting new technology might lead them to solution prematurely. Often times, this would mean bypassing a blueprint and saying they will fine-tune their strategy and process later. We might hear something like "just recommend a system that can be flexible, and we'll be changing our processes alongside the implementation." In our experience, this is wishful thinking.
While it's possible to support digital transformation with strategy and core processes in flight, it comes with a cost. Process cannot be entirely independent from data and technology. When processes are not yet defined but technical implementations are prioritized, the risks may include:
Higher implementation costs due to rework required to adjust to changing strategy
Difficulty with internal training and user adoption due to a lack of defined process to support technical decisions
Longer project timelines due to strategic moving targets
Inaccurate or inconsistent data entry due to a lack of governance
Increased cost for ongoing technical maintenance to solve for misaligned processes
When selecting a partner for technical implementations or digital transformations, don't neglect the importance of process. In order for digital transformations to have the best chance of success, planning is needed and process should come first.
Blueprint planning and process mapping might not seem as exciting as diving into a technical implementation (unless you're a process nerd like me), but this initial phase helps you to slow down in order to speed up. In the long-term it saves companies time, money, and headaches.
Interested in de-risking your next digital transformation? Let's talk!
Author Bio
Connor O'Keefe
Connor O'Keefe joined BrainSell as the content marketing manager in 2023 but has enjoyed writing since he was old enough to spell his name. Connor's passion for creating content is rivaled only on his love for camping trips and trivia nights.
View Posts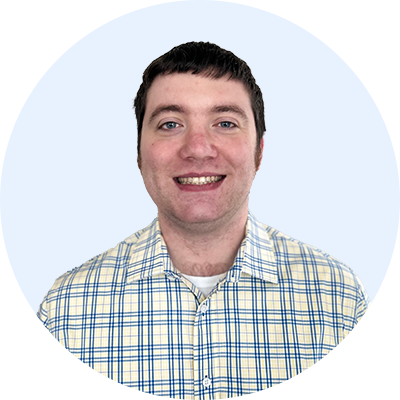 Stay in the Loop!
Subscribe to get all our latest content sent directly to your inbox!