December 29, 2021
Growth Enablement
6 Reasons Digital Transformation for Mid-Market Businesses is Key for Growth
Businesses looking to grow now and in the future need to invest in a digital transformation strategy today. It's not just about changing how you work; digital transformation for mid-market businesses is about changing your whole mindset and recognizing that to grow, you need to adapt constantly.
But don't take our word for it! Research shows that small and mid-market businesses that invest in digital transformation see growth. In a study by Boston Consulting Group, 86% of companies that had digitally transformed themselves were growing faster than their industry competitors. Additionally, these businesses were seeing an improvement in customer engagement and employee productivity.
Read this blog to learn the six reasons why investing in digital transformation is essential for continuous growth and scale.
The Importance of Digital Transformation and The Consequences of Not Going Digital
Digital transformation is a hot topic because it helps us understand our customer's digital footprint and apply this knowledge to maximize the potential reach of marketing and sales initiatives. Taking the steps towards digital transformation has become one of the greatest tools available to small and midsize companies looking to grow their business.
However, many companies have failed to heed warnings about deploying digital transformation strategies — and are paying the price. Laggards that believe their current go-to-market initiatives are enough to drive growth are only hamstringing their efforts. Soon, other companies will gain traction and market share, while laggards will be left in the past.
We've seen it in action — digital pays!  Growth statistics show that success in today's economy depends almost entirely on a company's ability to harness the power of digitized business operations.
6 Reasons Why Mid-Market Businesses Should Go Digital
Over the years, BrainSell has helped many mid-market businesses start their journey to digital transformation. By digitally transforming the way companies go to market, we help clients of all sizes position themselves for growth and scale that is streamlined and predictable.
Here are six reasons why digital transformation for mid-market businesses is key to long-term growth and success:
1. Increase Productivity
It's no secret that transitioning to digital processes can save businesses time and money.
A study by Aberdeen Group found that companies that have fully moved to the cloud are seeing a variety of benefits, including:
Faster implementation speeds (61%);
Increased efficiency in total lifecycle costs (59%); and
An overall increase in scalability (44%).
Digital processes also save business owners the trouble of hiring additional staff to handle tedious tasks like data entry.
2. Strengthen Security with Digital Business
Cybersecurity is vital for businesses and consumers since they have access to sensitive financial, customer, and business data.
Digital transformation is a key component in the fight against cyber-attacks. It ensures that businesses plan to deal with hacking and have a strategy for protecting their data from intrusion, including encryption and other security protocols.
Digital transformation helps ensure that any system integrations are secure and that customer information is protected from hackers who could exploit any vulnerabilities in the system.
3. Make Smarter and Faster Business Decisions
Digital leaders are seeing massive benefits from using tools like machine learning, artificial intelligence, and data analytics to make strategic decisions more streamlined. mid-market businesses can take advantage of big data to improve their sales and marketing initiatives.
By gathering data about their customers, companies can better understand what prospects want and need. This data can also help mid-market companies track the results of their business operations so they see what delivers the most value.
Additionally, big data can help mid-market businesses improve their operations by predicting trends and helping them make better decisions about inventory, staffing, and more. They can even use analytics and data to put together actionable insights that can help improve internal processes, how the business can interact with customers, and future growth strategies.
4. Empowers Technological Innovation
The idea of digital transformation is to simplify work with digital tools to provide the functionality needed by smaller businesses. It becomes challenging when these digital tools aren't integrated, making it taxing to keep all your data organized. Thankfully, the software/SaaS space is flexible and can allow you to incorporate digital technology to provide what you need without spending a lot of money or having any complicated setup process.
Many people often fear digital transformation due to its complexity. However, automation doesn't have to be super complex to be helpful for mid-market businesses. It would be best to prioritize getting the software that fits your needs and future goals. Digital technologies like Outreach, Aircall, and SalesLoft can help tackle more repetitive, small tasks while streamlining your team's business processes with data analytics, machine learning, and other digital tools.
5. Reduces Costs and Increase Profit
Digital transformation can seem like a big investment up front, but if done successfully, it will save you money while making you more!
Automated processes are more efficient; they require less time to execute, which means that businesses that utilize them can spend less. Automated processes allow mid-market workforces to focus on more strategic initiatives while also positioning teams to scale without hiring new bodies. Driving costs down while increasing profit is key to growth!
Mid-market businesses can cut costs and boost revenues with a defined digital transformation strategy.
6. Helps Respond to a New Customer Experience Era
Digital transformation is now more important than ever before, as customers are increasingly turning to digital channels to get their information and connect with businesses. The pandemic has also highlighted the importance of quickly adapting to changes to meet customers' needs. COVID-19 has completely changed the customer experience and behavior.
Digital transformation positions companies to engage customers in near-real-time—a trait that buyers now come to expect. Specifically, the digital world has created a global marketplace that enables customers to have a say in what happens. It also heightens responsiveness levels because most people want their problems resolved right away, which they cannot do if a business is offline.
Contact BrainSell for More Strategies on Prioritizing Digital Transformation
Digital transformation is key to the growth of your company. Entrepreneurs often overlook these small and mid-market business strategies but can significantly impact business success and customer experience.
If you're an entrepreneur who's struggling with how to adapt and grow in today's digital age, BrainSell's team of growth enablement experts have some great insights to help turn things around! Reach out to us to discuss your specific growth goals today.
Author Bio
Brian Anderson
Brian Anderson joined BrainSell as the content marketing manager but unknowingly became our in-house troubadour as well. Brian's ability to generate high-quality content and continue to develop the BrainSell voice is unmatched.
View Posts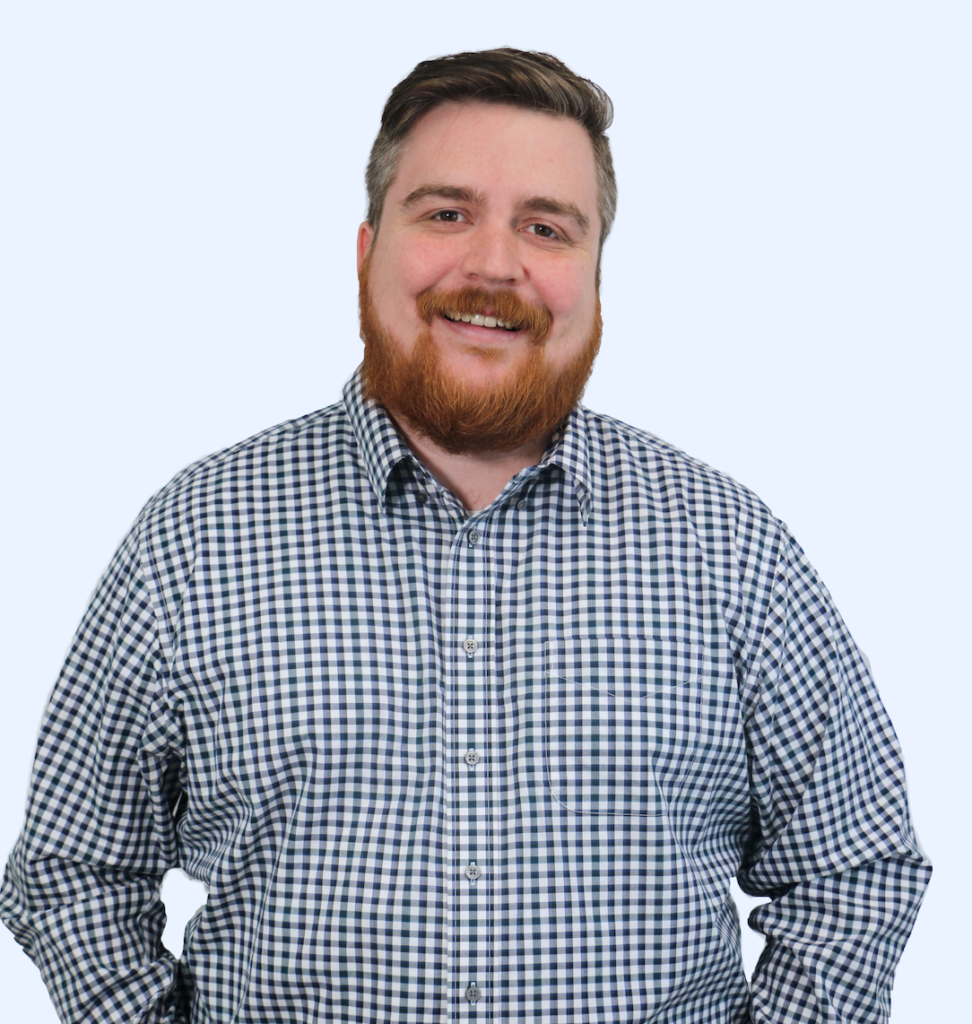 Stay in the Loop!
Subscribe to get all our latest content sent directly to your inbox!