May 8, 2023
Customer Experience
Zendesk vs. Freshdesk: Which Customer Support Software is Better for You?
Your customer's experience is a direct reflection on your business, which is why your help desk software is some of the most important technology you can leverage.  The right customer support software will keep your customers happy and coming back to you time and again. But with so many software options out there, and endless information about their features and capabilities, it can be difficult for business owners to truly understand which one will be the best fit for them. When it comes to the biggest players in the market, few matchups are as even as Zendesk vs. Freshdesk.
Don't be fooled by their similar names: both Zendesk and Freshdesk both offer unique customer support software, each with specialized features and capabilities. Both platforms are industry leaders with sizeable market share, so quality isn't the question here: its which solution has the right features to help you and your customers succeed. We'll breakdown some of the standout features of each software, major differences, and the types of businesses that would benefit the most from each platform.
Zendesk Key Features
Reporting and Analytics 
Zendesk users have an impressive collection of reporting and analytics tools at their disposal. Zendesk comes complete with easy-to-read dashboards, intuitive reports, and qualitative, actionable information regarding ticket numbers, call length, customer information, and more. Once they equip themselves with an increased ability to track and visualize the customer support experience, Zendesk users can set about optimizing it in the most productive way.
Integration with Third Party Applications 
Finding a solution that easily integrates with all your existing technology is like hitting the jackpot. And while any integration will have some small growing pains, Zendesk integration is as close to seamless as you can get. Built with more than 700 integrations in mind, you're unlikely to run into much of a headache incorporating Zendesk into your existing tech stack.
Customer Experience 
Support products are only as good as the customer's experience with them, and thankfully Zendesk's features ensure that customer satisfaction remains as high as possible. The service ticketing system is robust and dynamic, turning phone, email, and social media requests into tickets in a bid to get issues in front of an agent and resolved quickly. Livechats allow your team members to interact with customers in real time to address the issue together. And customer satisfaction surveys let you hear directly from customers and improve the support experience based on their feedback.
Knowledge Base 
A self-service support system allows Zendesk users to increase their own knowledge base. With this in-hand, businesses can create and publish content that helps customers resolve issues themselves without need for ticketing.
Freshdesk Key Features
Security
If security is your top priority, Freshdesk is the solution for you. You and your customers' data are under lock and key with the numerous security features on-offer, including two-factor authentication, stringent password policies, SSL encryption, and data backups.
Collaboration Tools 
Collaboration tools built-in to Freshdesk allow agents to work together on particularly taxing tickets. The tools allow the original team member to share a ticket with a colleague without losing visibility and access. The more team members on a ticket, the quicker the customer's issue is resolved in a satisfactory manner.
Robust Ticketing System 
Freshdesk's ticketing system is one of its strongest features. Before the help desk process begins, agents can give a ticket priority status and assign it to the most appropriate team member. The prioritization feature focuses on certain keywords and phrases. Canned responses are available to minimize time spent on commonly asked, easily answered queries. SLA management lets users set service level agreements for different types of tickets and ensure that they are resolved within the timeframe. Freshdesk's AI can automate the ticketing process by answering common queries and creating tickets for more complex ones requiring a team member.
Help Widget
The Freshdesk help widget allows businesses to embed a support widget on their website or blog. This widget gives customers the ability to search the knowledge base, submit tickets, and chat with agents without leaving the page they are on.
Zendesk vs. Freshdesk: Which is Better for Your Business?
When comparing Zendesk vs Freshdesk, the most important thing to remember is your own business needs. Every organization is unique and your mileage with solutions will vary if you're not selective about your software. Here are some general points to keep in mind about the Zendesk vs Freshdesk comparison:
Zendesk vs. Freshdesk Takeaways:
Zendesk's features are generally better fits for larger-scale businesses with a larger customer support team and a wider customer base.
Freshdesk is better suited for smaller businesses with less complex customer support needs.
In terms of budget, Zendesk is generally on the pricier side. However, due to "pay per user" model both vendors adopt, this could vary on the size of your team.
Freshdesk features lean more toward collaboration, while Zendesk users end up taking a more solitary approach in ticketing.
Zendesk offers strong reporting and analytics tools to improve user experiences.
Want to learn more about what these two customer support programs have to offer? Download our definitive comparison guide for a comprehensive, in-depth look at both vendors, courtesy of our industry experts.
Author Bio
Connor O'Keefe
Connor O'Keefe joined BrainSell as the content marketing manager in 2023 but has enjoyed writing since he was old enough to spell his name. Connor's passion for creating content is rivaled only on his love for camping trips and trivia nights.
View Posts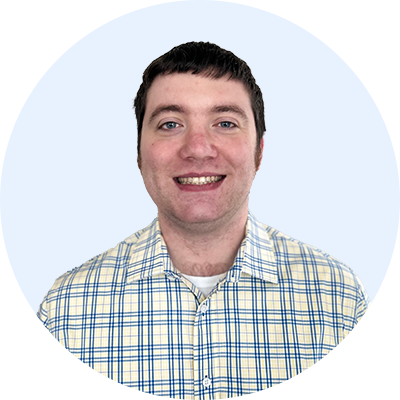 Stay in the Loop!
Subscribe to get all our latest content sent directly to your inbox!