July 19, 2023
Business Technologies
Will AI Take Over Customer Service?
AI is the hot new topic on everyone's mind these days. From generative artwork to predictive analytics and everything in between, it seems like there's nothing artificial intelligence can't do. With such a wide breadth of applications in nearly every field, professionals across the globe are all asking the same question: "What can AI do for me?"
AI for customer service may not be the first thing people think of when considering the revolutionary implications of this new technology, but it is a winning combination, nonetheless. From chatbot technology interactive voice response to intelligent analytics, AI is rapidly proving itself to be a powerful asset for customer service professionals in companies large and small. Companies are using this tool to provide their customers with answers quickly and efficiently, as well as personalize their customer interactions, for an improved customer experience.
How Are Companies Using AI for Customer Service?
Customer Service AI Chatbots
An AI customer service chatbot is probably the first thing people consider when weighing the applications of AI in CX. And they are incredibly useful. Capable of addressing customer queries in real time, these tools are excellent when all you need to do is answer simple frequently asked customer questions.
Being available 24/7 is another obvious benefit of employing chatbots into your own customer service agent support process. Customer inquiries don't stop at end of business; they're liable to come in anytime of the day or night. And as excellent s your customer service agents are, there are always going to be inquiries that slip through the cracks. AI customer service chatbots seal those cracks with constant, consistent support for customers no matter when they come in.
Obviously, providing truly excellent customer service data even for complex issues is still a job best reserved for human intelligence. Automated responses can only go so far, and sometimes personalized support is necessary for in-depth issues customers may come to you with.
Even in this matter, light AI support can provide some light assistance to a customer while they wait for a more comprehensive resolution from ai powered customer support and service teams.
Improve Customer Service with Multilingual Support
If your business operates within multiple countries, you're bound to run into language barriers during customer service interactions sooner or later. AI can help improve the customer experience by breaking down those barriers.
Many AI chatbots and conversational tools have the capacity to generate content in different languages, such as English, Spanish, French, and Mandarin, among others. This multi-lingual capability is especially helpful if your business operates globally, allowing you to effectively communicate with customers from diverse cultural backgrounds.
With the ability to detect the customer's language, AI can seamlessly translate the message before it reaches your support team, ensuring efficient and accurate communication. Alternatively, you can leverage this feature to automatically trigger a response that matches the language used in the original inquiry, enhancing the customer experience while reducing language barriers.
Predictive Analysis/Machine Learning
One of the most exciting applications of AI for the customer service experience is its ability to assist in analytics and its capacity to learn from past data.
But what exactly are these things? Both terms appear frequently in discussions surrounding AI, but what are they exactly? And how to they relate to AI in customer service?
Predictive Analysis refers to an artificial intelligence's capacity to absorb previously obtained information via customer data and make educated, fairly accurate predictions about future outcomes based on previously observed trends. Again, this is easily something a skilled marketing or customer service team member could do, but the speed and insight that the customer service automation tools can provide is currently unmatched.
Machine learning, on the other hand, pertains to the utilization and advancement of computer systems capable of learning and adapting autonomously, without relying on explicit instructions. By employing algorithms and statistical models, machine learning systems analyze data patterns to derive meaningful insights, giving customer service teams a direction on how to focus their efforts moving forward.
A great case study in Machine learning improving a customer experience is Netflix's recommendations. Everyone knows that Netflix utilizes an algorithm that, using your user data, is able to suggest content similar to other content you've enjoyed in the past. More recently, they've been delving even deeper,
Incorporating predictive analysis and machine learning into your customer service AI strategy, your support agents will find themselves more readily able to answer customer calls, deliver on customer requests, and transform customer service.
Sentiment Analysis
Nowadays, numerous bots employ sentiment analysis tools, such as natural language processing, to interpret customer responses. This enables the human agent or bot to effectively respond without escalating the customer's emotions, while striving to assist them.
With the help of sentiment analysis technology, customer service bots have become increasingly efficient in gauging customer satisfaction. This technology can assess the tone of customer inquiries and detect how positive or negative their sentiment is, allowing consistent service bots to offer more appropriate support.
Sentiment analysis can even be used by your marketing team to optimize campaigns and track user feedback, improving online customer experience and creating a comprehensive picture of the customer journey.
Omni-Channel Service
We've touched on the effectiveness of AI as a support system for your support teams and human agents. And the prime way they can do this is through omni-channel support.
Imagine a scenario where all of your chat representatives are already occupied with ongoing cases; this is where AI can step in and make a significant impact towards an exceptional customer experience. The AI system intelligently recognizes the situation and promptly notifies the customer that they should consider using the live chat feature for a quicker response. By doing so, it not only streamlines the customer's journey but also reduces their wait time, resulting in improved customer satisfaction.
Similarly, consider a situation where a customer is in the midst of typing an extensive question on your email form. The AI tool, being equipped with advanced language processing capabilities, detects this and proactively suggests that the customer should consider calling in for more, personalized service and support. This personalized touch not only provides the customer with a more human interaction but also ensures that their query receives prompt attention and a satisfactory resolution.
By strategically integrating AI into your service infrastructure and internal systems, you can enhance the efficiency and effectiveness of your support operations, ultimately fostering long-term customer loyalty and business growth.
Will AI Take Over Customer Service?
Part of the reason AI is such a hot topic lately is an underlying fear of replacement. Customer service teams and human agents alike have concerns that chatbots and similar toools will utimately supplant them.
Thankfully, these anxieties are just that. Currently there is no foreseeable outcome where CX professionals are going to be replaced by AI tools. When it comes to assisting customers, natural language understanding, and providing exceptional experiences, there really is no replacing the human touch.
What AI can do for customer service is support and supplement your valued team members, providing relief and answering some basic customer FAQs and moving queries along to the appropriate channels to create a seamless experience for the end user.
Contact BrainSell today to talk to our technology experts about AI customer service, and applications you can leverage for success!
Author Bio
Connor O'Keefe
Connor O'Keefe joined BrainSell as the content marketing manager in 2023 but has enjoyed writing since he was old enough to spell his name. Connor's passion for creating content is rivaled only on his love for camping trips and trivia nights.
View Posts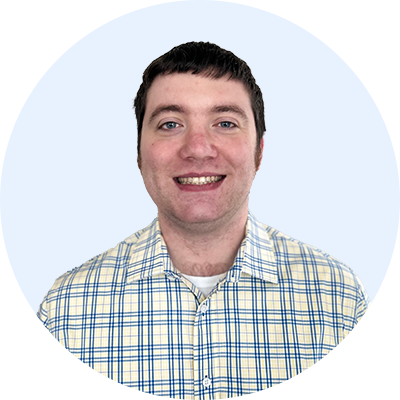 Stay in the Loop!
Subscribe to get all our latest content sent directly to your inbox!