October 4, 2023
Business Technologies
Top CRM Trends to Watch in 2024
You may think it's too early to worry about what CRM trends will be moving the needle in 2024. Though it may only be October, anyone in Sales will tell you that Q4 goes by fast. The wisest professionals understand that it's never too early to prepare for the next year, especially where technology is concerned. The rapid acceleration and advancement of tech in the last five years alone indicates that staying ahead of the curve does nothing but benefit those who care to keep their fingers on the pulse of the latest trends. Keeping stock of these trends can give you that competitive edge as you ring in the new year in a few short weeks.
What CRM Trends Are Going to Be Invaluable in 2024?
AI
You probably knew this was going to be here before you even clicked the link. Yes, mastering AI is going to be critical for marketers and sales professionals as we enter into the new year. Despite its status as a relatively new resource, AI has been and will continue to change the way we interact with our CRM instances.  Providers like HubSpot, Salesforce, Zoho, and Pipedrive are already using their own proprietary AI programs to help streamline their products, and their capabilities will only ramp up as the vendors become more comfortable with the technology. Learning how to use prompts, draft reports, analyze data, and delete duplicate data with AI is going to be invaluable as it becomes ubiquitous with CRM platform in the coming months and years. We advise looking at your provider's AI offerings and taking professional development time to hone your team's skills with it.
Social CRM
Social CRM is probably a new term for you, but it's setting up to be one of the top CRM trends of 2024. It's all about combining your social media channels with your CRM platforms. By this functionality, companies gain a holistic perspective on social media conversations and a profound insight into brand perception. This enhanced understanding allows for a more comprehensive view of what individuals are sharing, fostering improved decision-making and strategic planning.
Social CRM empowers organizations to engage effectively and promptly with comments, fostering robust relationships with existing and prospective customers. It also enables integration of valuable user feedback into future strategies, ensuring alignment with customer expectations and maintaining the right course. The revolutionizing impact of social CRM on business connection with their audience and adaptation to evolving needs is undeniable.
Mobile-Accessible and Cloud-Based CRM
The post-pandemic world has taught us one thing: remote work is here and it's here to stay. As marketing and sales teams lean into on-the-go work, being able to access your CRM software remotely is going to be more important than it's ever been.
Mobile-accessible and cloud-based CRM solutions provide a seamless experience for remote teams, giving them access to customer data with just one click. This makes it easier to track all customer interactions and conversations in real time, ensuring that any issue or query is addressed promptly. Additionally, these technologies can also detect trends and patterns in customer behavior which helps organizations develop more effective strategies for customer engagement. For those interested in a cloud-based CRM solution, check out our free comparison guide between Infor and Zendesk Sell, two of the leading cloud-based CRMs on the market today.
Stay On Top of the 2024 CRM Trends
It's easy to be dismissive of popular trends by writing them off as gimmicky or lacking staying power. And in some instances, folks are right to think that way. NFTs were being lauded as the next big thing just over a year ago and now NFTs that sold for thousands are now worthless. When a trend presents no value to you, it's not worth your time. When current trends add value and make your life easier and your business more productive, it's no longer a trend; it's a competitive edge.
Want some guidance on what CRM trends to focus on for 2024? Contact BrainSell today. Our CRM experts can help you navigate the ever-changing landscape and capitalize on emergent technologies that will give you that extra boost as you head into the new year!
Author Bio
Connor O'Keefe
Connor O'Keefe joined BrainSell as the content marketing manager in 2023 but has enjoyed writing since he was old enough to spell his name. Connor's passion for creating content is rivaled only on his love for camping trips and trivia nights.
View Posts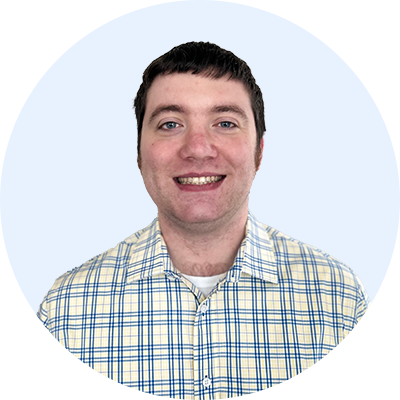 Stay in the Loop!
Subscribe to get all our latest content sent directly to your inbox!