November 18, 2023
Business Technologies
Does Zendesk Do Automated Emails?
In today's fast-paced business environment, customer service is more crucial than ever. Companies strive to provide efficient and timely support to their clients, and automated tools play a pivotal role in achieving this goal. Zendesk, a popular customer service platform, is renowned for its comprehensive suite of features, but one question frequently arises: Does Zendesk do automated emails?
Does Zendesk Do Automated Email?
The short answer is a resounding yes. Zendesk, with its user-friendly interface and robust automation capabilities, empowers businesses to streamline their email communication processes. Let's delve into the details of how Zendesk harnesses the power of automation to enhance customer interactions.
Ticket Automation: The Foundation of Zendesk's Email Automation
At the core of Zendesk's automated email functionality lies its ticketing system. Zendesk automatically generates tickets for each customer query, consolidating information and enabling seamless collaboration among support agents. This automation ensures that every customer inquiry is promptly addressed and assigned to the right team or individual.
Triggered Emails: Personalized and Timely Responses
Zendesk allows businesses to set up triggers, which are automated responses based on predefined conditions. These triggers can be configured to send personalized emails to customers when specific events occur. For instance, a trigger could be set up to send a confirmation email when a ticket is received or an update when the status of a ticket changes. This not only improves response times but also enhances the overall customer experience.
Automations Rules: Tailoring Workflows to Your Needs
Automation rules in Zendesk provide a high degree of customization. These rules enable businesses to automate various tasks, including sending emails, based on specific conditions. Whether it's routing tickets to the right department, escalating urgent matters, or sending follow-up emails after issue resolution, automation rules ensure that the right actions are taken at the right time.
Macros: Streamlining Responses with Predefined Email Templates
Zendesk's macro feature allows support agents to create predefined responses for common queries. While not purely automated in the traditional sense, macros significantly expedite the email response process. Agents can apply macros to tickets with a single click, providing consistency in communication and saving valuable time.
Conclusion: Elevating Customer Service with Zendesk's Automated Emails
In conclusion, Zendesk does indeed excel in the realm of automated emails. From ticket generation to triggered responses, automation rules, macros, and email notifications, Zendesk provides a comprehensive suite of tools to enhance the efficiency and effectiveness of customer service. Businesses leveraging Zendesk can not only manage their customer interactions more seamlessly but also elevate the overall customer experience through timely and personalized communication.
As technology continues to evolve, Zendesk remains at the forefront, ensuring that businesses can adapt and thrive in the dynamic landscape of customer support. By embracing the power of automated emails, companies can unlock new levels of efficiency and responsiveness, ultimately building stronger relationships with their valued customers.
Want to learn more about Zendesk and what it can do for you? Feel free to reach out to us and start a discussion. Our team members are Zendesk experts that can answer any and all questions you might have! 
Author Bio
Connor O'Keefe
Connor O'Keefe joined BrainSell as the content marketing manager in 2023 but has enjoyed writing since he was old enough to spell his name. Connor's passion for creating content is rivaled only on his love for camping trips and trivia nights.
View Posts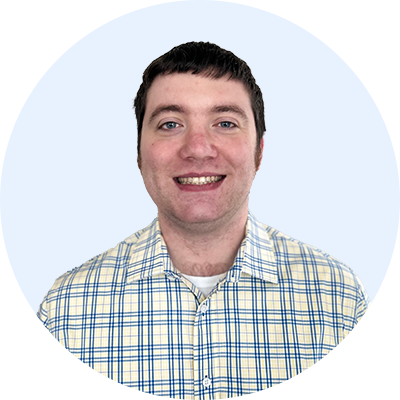 Stay in the Loop!
Subscribe to get all our latest content sent directly to your inbox!