October 10, 2023
Business Technologies
How Much Does HubSpot CMS Cost?
Setting up a website is one of the most important steps of starting your business. A website represents you and your brand across the world and, if made correctly, can act as a 24/7 sales team member: constantly advocating for and selling visitors on your organization at all hours of the day and night. Whether you're setting up the site for the first time or if you're revamping after a number of years, the tools you use to manage and curate your website are going to be important. HubSpot offers a robust and multi-faceted content management system (CMS) to manage your website efficiently. But how much does HubSpot CMS cost? And what makes it stand out from other offerings on the market?
HubSpot CMS Features and Benefits
Integration
This is the big one. HubSpot is a market leader for a very good reason; they have a varied and impressive suite of tools to the degree that you could exist entirely within a HubSpot ecosystem. HubSpot's CMS seamlessly integrates with other HubSpot tools, making it easy to manage your marketing, sales, and customer service efforts in one unified, intuitive platform.
User-Friendly Interface
CMS Hub boasts an intuitive and user-friendly interface that allows even non-technical users to easily create and manage web content. This is particularly beneficial for content creators and marketers who want to focus on their content without getting bogged down by technical complexities, as well as miscellaneous team members that may have need to access the system. An accessible, intuitive interface also allows for a much less steep learning curve at launch.
Content Optimization and SEO Tools 
Anyone who works in content will tell you SEO matters. A lot. HubSpot's CMS provides built-in SEO tools and content optimization recommendations. This feature helps users improve their website's search engine ranking and attract more organic traffic.
Responsive Design
CMS Hub provides responsive design capabilities, guaranteeing a seamless appearance and flawless functionality of your website across an array of devices, ranging from desktop computers to smartphones.
Security
HubSpot prioritizes the security of users. CMS Hub provides robust protection measures to safeguard your website against potential threats. With automatic SSL certificates, your website can enjoy encryption and secure browsing. HubSpot's DDoS protection system ensures uninterrupted access to your website, even during high-traffic situations. Furthermore, regular security updates are implemented to stay ahead of emerging threats, giving you peace of mind knowing that your website is safe and secure.
Scalability
Whether you're a small business or a large enterprise, HubSpot's CMS can scale to meet your needs, much like other products in HubSpot's suite. It accommodates growing content libraries and user traffic effortlessly.
Personalization
CMS Hub empowers you with the ability to deliver dynamic content and implement intelligent content personalization strategies. You can create highly customized experiences for your website visitors, taking into account their unique behaviors, preferences, and interactions. Within the CMS, you have the opportunity to make each user's journey on your website a truly personalized and engaging one.
HubSpot CMS Cost and Packages
HubSpot offers a wide array of pricing tiers for its products and CMS Hub is no different. These tiers ensure the products are accessible at all levels of industry and no company is paying too much for features/services they won't need. From small startups to large enterprises, there's a perfect pricing option tailored to meet your specific needs. Whether you're a growing business looking for cost-effective solutions or an established company seeking advanced features, HubSpot has you covered. Explore the key cost options for your instance of HubSpot CMS available below and find the perfect fit for your business:
HubSpot CMS Starter: This plan is suitable for small businesses and starts at $25 per month. It includes hosting, website analytics, a blog, SEO recommendations, and security features. It's a great choice if you're just getting started with HubSpot.
HubSpot CMS Professional: Priced at $400 per month, this plan is designed for growing businesses. It includes all the features of the Starter plan, plus content partitioning, A/B testing, and more advanced SEO features.
HubSpot CMS Enterprise: The Enterprise plan is intended for large businesses and comes with advanced features like multi-language content, serverless functions, and membership site capabilities. Pricing for this plan is customized to suit your specific needs, so you'll need to a sales rep for a quote.
Add-Ons: HubSpot offers several add-ons, such as the HubSpot CMS Hub for Developers, which provides more flexibility and customization options. The pricing for these add-ons varies.
HubSpot's CMS is a robust and user-friendly platform that offers a range of features to help businesses create, manage, and optimize their web content effectively. With flexible pricing options, it caters to businesses of all sizes and budgets. Whether you're a small startup or a large enterprise, HubSpot's CMS can be a valuable asset in your digital marketing toolkit, helping you create a compelling online presence and drive results.
Interested in HubSpot as a viable content management system? You may be interested in their other tools and services as well to create a cohesive, intuitive technology stack within that ecosystem. Give BrainSell a call today and see how we can help you get off the ground with HubSpot; be it their CMS, CRM, Marketing Hub, or services!
Author Bio
Connor O'Keefe
Connor O'Keefe joined BrainSell as the content marketing manager in 2023 but has enjoyed writing since he was old enough to spell his name. Connor's passion for creating content is rivaled only on his love for camping trips and trivia nights.
View Posts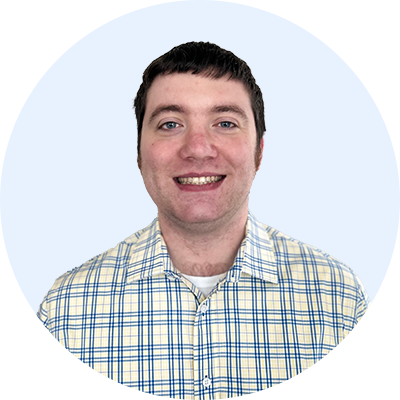 Stay in the Loop!
Subscribe to get all our latest content sent directly to your inbox!