September 13, 2023
Business Technologies
HubSpot Marketing Hub vs Salesforce Marketing Cloud: A Breakdown
As the world's leading CRM, Salesforce has a lot to offer marketers. But how does its marketing solution, Marketing Cloud, stack up against HubSpot's Marketing Hub? To help you decide which platform is right for your business, we've compared their features and pricing side-by-side. And for a more in-depth look at what each solution has to offer, download our comparison guide for a complete breakdown of Hubspot Marketing Hub vs. Salesforce Marketing Cloud!
Features
HubSpot Marketing Hub offers a comprehensive set of tools for inbound marketing, including email, landing pages, SEO, blogging, social media, live chat, and lead management. All these tools are integrated and can create a seamless marketing workflow.
Popular Features include:
Personalized, automated marketing campaigns
Custom and pre-built reporting templates
Social media account management
SEO-optimized blog posts and webpages
On the other hand, Salesforce Marketing Cloud is a bit more limited in scope. It includes email marketing, social media management, data management, and a journey builder. However, it lacks many other inbound marketing tools that HubSpot offers, such as landing pages and SEO.
Pricing
HubSpot Marketing Hub is offered in four tiers: Free, Starter, Professional, and Enterprise. The Starter plan starts at around $45/month. The Professional plan starts at $800/month, while the Enterprise plan starts at $3,600/month.
Salesforce Marketing Cloud is offered in two tiers: Standard and Premium. The Standard plan starts at $1,500/user/month, while the Premium plan starts at $3,000/user/month.
Ease of Use
HubSpot Marketing Hub is designed to be easy to use, even for users with no technical experience. All the tools are fully integrated and can be used to create a seamless marketing workflow. The platform also includes several tutorials and support resources to help users get the most out of its features.
Salesforce Marketing Cloud can be a bit more challenging due to its limited feature set and lack of integration with other Salesforce products. However, it does include several helpful tutorials and support resources.
Customer Support
Both HubSpot and Salesforce offer excellent customer support, with a wide range of resources available to help users get the most out of their platforms.
Key Differences
The key differences when comparing HubSpot Marketing Hub vs. Salesforce Marketing Cloud are the price and features available. HubSpot might be the right choice if you're a smaller company that isn't looking to adopt a complex enterprise-level marketing tool.
Salesforce has a reputation for having strong email marketing and journey-tracking features. On the other hand, HubSpot is more robust for companies looking for better automation, inbound marketing tools, and low-cost options for small businesses.
Contact us today to find out which solution is best for you!
Still unsure? That's why we're here! Our team of growth enablement experts will listen to your goals and company needs to help set you up with the best platforms for your success. Reach out today to get started!
Author Bio
Connor O'Keefe
Connor O'Keefe joined BrainSell as the content marketing manager in 2023 but has enjoyed writing since he was old enough to spell his name. Connor's passion for creating content is rivaled only on his love for camping trips and trivia nights.
View Posts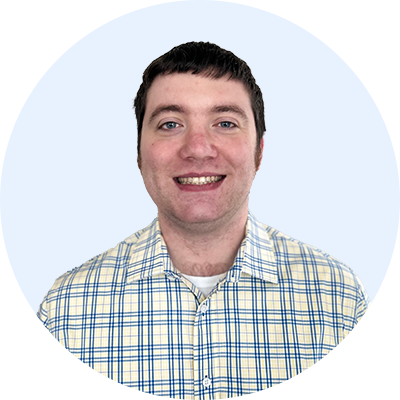 Stay in the Loop!
Subscribe to get all our latest content sent directly to your inbox!