Mastering Data Management: 5 Focus Areas for Data-Driven Growth
Becoming a data-driven organization is impossible if you cannot manage the plethora of data your company collects. But data management is a difficult task for most growing businesses.
Research shows that more than two-thirds of companies (69%) lost important business information due to human error, hardware failure, software failure, and lost or stolen mobile devices. 
As a business grows, it becomes ever more important to formulate the proper data management process. Effective data management ensures data is acquired, validated, stored, and protected in a standardized way. Data management also guarantees your employees have easy access to reliable and accurate data to do their jobs better. 
Here are five areas you should focus on to master data management and position your company for better, predictable growth: 
1) Understand the Business Need for Data Management

While "mastering data management" is a great goal to achieve, you should view it as a means to an end to meet the needs of your business. So, take a moment to address the current problem areas your company suffers from. Are your business functions not talking to one another? Are your employees working as efficiently as possible? Find the biggest detriments to your business success and list them out. 
It's vital to focus on one measurable business outcome at a time where an insights-driven approach can directly impact profit, costs, efficiency, or customer satisfaction. Focusing on too much at once overcomplicates the project and can stall growth. 
2) Align Your People, Process, and Technology
Communication is key in any business. So, once you identify the biggest outcome you're hoping to see from a more robust data management process, your goal now is to communicate these goals to the entire company. Hence, everyone is on the same page. 
Share the vision with your team by helping employees understand the end goal of the insight initiative. From there, you can create and implement a straightforward process for each business goal. The process should involve each piece of tech your people use in day-to-day business to help you with the following area… 
3) Identify the Company's Data Sources
Alongside communicating the desired goals of the business, and how data management impacts it, the next step is to identify all the main lines of business that rely on that data. Identifying goes beyond pointing out if it's your CRM or ERP system. Are these systems on-premise or in the cloud? Do they already have APIs? Do you already have a database?  
Taking inventory of what's holding all your data is essential to understanding just how much data you'll be working with. Most likely, you have a whole mix of everything. This step is vital for taming the data craziness and identifying your sources of truth. 
4) Identify the Data Format Types
You must identify the data sources and how the data in those systems are formatted. There are two broad buckets for data types: structured and unstructured. Unstructured data is all the documents, audio, meeting transcripts, video recording, and more. So, where does all that live at your company?

Check out this webinar to learn how manufacturing and distribution companies can become data driven to better serve their customers.
Structured data is all the data collected within known systems (like Salesforce, SugarCRM, etc.). From here, you must get granular. What are you even tracking? Contacts? Invoices? Accounts? Once you have that, match the data to the business definitions that help your company run. Let's say you collect data on key accounts, for example. You may store that info in Salesforce, but what makes the key account a key account? Size? Industry? This data formatting is unique to EVERY business; understanding how your business formats its data better positions you to create a game plan that won't get slowed down due to tedious re-formatting efforts. 
5) Create Procedures and Documentation
Finally, you can begin connecting the dots to create procedures and documentation to help guide your team's daily data management. As you're building a solution, the documentation and procedures are a part of the data modeling. The idea is for these procedures to be shared and built upon — you're setting a foundation for long-term growth.  
Usually, documentation and procedural planning are always the last things done in a project. But that speaks to the severity of the situation. Accurate, concise procedures and documentation lead to easier user adoption and democratization. More people using the data means a higher likelihood you're validating data accuracy in a "crowdfunded" way. Documenting business procedures shouldn't be an afterthought! 
BrainSell Can Help You Master Data Management
It's difficult for any company to effectively accomplish a data management initiative unless they have a dedicated data team with the right resources to tackle these tasks. For growing SMB and mid-market companies, that's not feasible unless they partner with a third party — like BrainSell! 
Are you looking for a data partner that puts your growth goals first? Reach out to us and chat with our growth enablement pros to see how we can help your business grow and scale effectively! 
Author Bio
Brian Anderson
Brian Anderson joined BrainSell as the content marketing manager but unknowingly became our in-house troubadour as well. Brian's ability to generate high-quality content and continue to develop the BrainSell voice is unmatched.
View Posts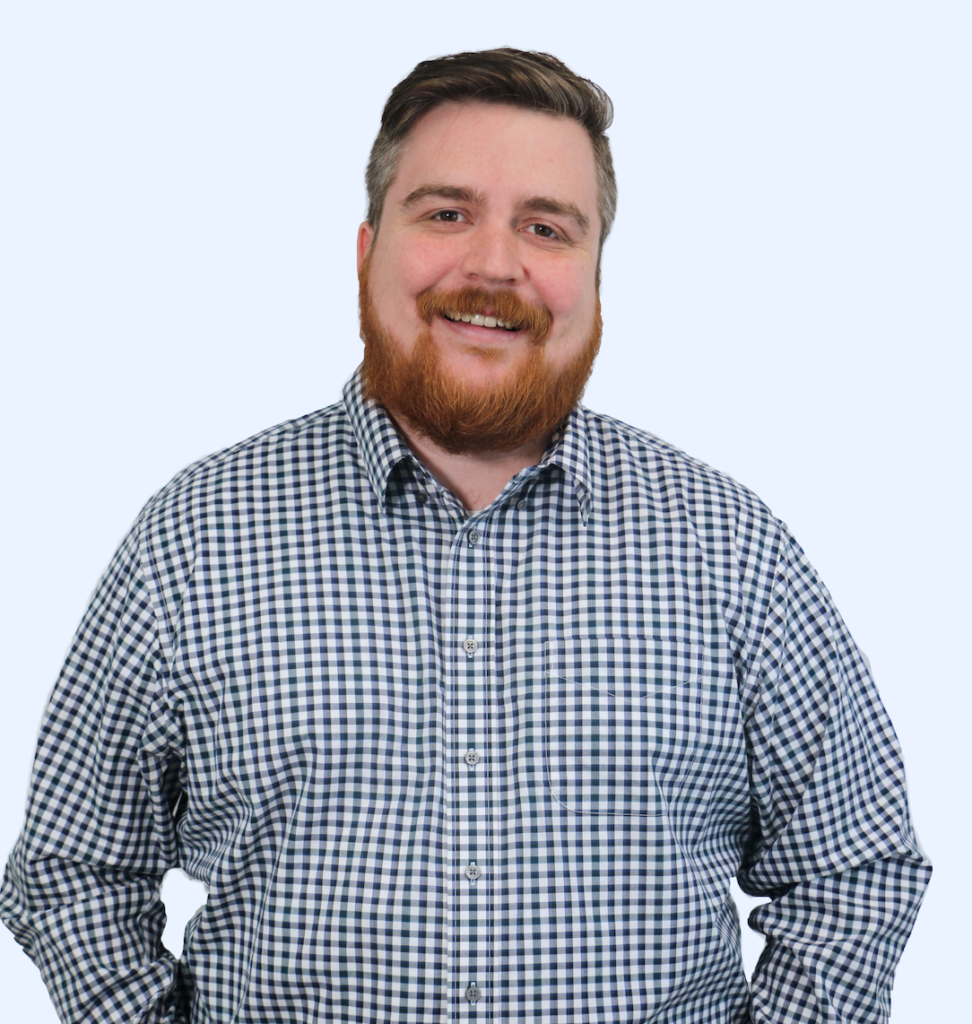 Stay in the Loop
Subscribe to get all our latest content sent directly to your inbox!