June 23, 2023
Business Technologies
Questions to Ask When Planning a Solution Implementation
Businesses can transform their processes, elevate customer experiences, and drive growth by implementing a Customer Relationship Management (CRM) or an Enterprise Resource Planning (ERP) solution. However, choosing the best solution entails careful consideration and evaluation, and software implementation requires a fair bit of planning. The right selection is heavily contingent on asking the right questions.
These simple questions, when asked at the start of the solution implementation process can smooth out the project and aid in helping the team manage expectations regarding deadlines and the like. Software implementations often encounter a lot of unexpected hiccups and roadblocks, so minimizing risk with some preemptive blueprinting and planning gives your project management team to focus on other time-consuming elements of implementation projects, like establishing a training program so that team members know how to use the new tools.
1. What are our specific business objectives and needs? Does the solution synch up with these?
Understanding business objectives and pain points are foundational to choosing the right CRM. Recognize bottlenecks in your current customer management processes and define specific goals you aim to achieve through CRM implementation, such as increasing sales, improving customer service, or boosting marketing campaigns. This clarity can help you choose a solution that aligns with your business objectives.
2. Is the solution scalable and flexible?
Consider the future growth and expansion of your business. Any potential new software implementation should accommodate your organization's existing systems, increasing customer base, evolving requirements, and changing market dynamics. Ensuring flexibility is critical to adapting the new software application to your unique workflows, systems, and tools.
3. Does the new software integrate with my business' existing systems?
Determining software integration capabilities impact the overall success of a new software implementation. Assess whether the new system integrates with your current email service provider, marketing automation platform, accounting software, or other crucial tools essential to your business operations. Integration capabilities ensure seamless data flow, cutting down on manual data entry, time, and errors.
4. What level of customization is possible?
Every business has specific requirements and workflows. Assess the customization options available, including features that allow you to modify fields, layouts, and workflows. Strong customization features allow personalization of the solution for your business processes, ultimately enhancing user adoption.
5. What kind of training and support is provided after the implementation process?
Inquire about training resources and support offered by the vendor. Adequate employee training eases implementation of a new solution. Is comprehensive documentation, tutorials or user forums available? Are dedicated support channels available to address issues and concerns? Sufficient training and support maximize benefits and minimize disruption during the transition.
6. What is the total cost of ownership for new software?
Every implementation has upfront costs and long-term expenses associated with it. Evaluate the pricing structure, including licensing, implementation, customization, and ongoing maintenance fees. Also, calculate the potential return on investment (ROI) and the amount of time to achieve it. An effective total cost of ownership analysis ensures the solution fits within your budget and delivers considerable value.
7. What security measures are in place for the software implementation?
Data security is imperative for handling sensitive customer information. Inquire about implemented security measures, including encryption, access controls, and regular data backups. Additionally, consider if the solution provider hosts the software on secure servers. Ensure that the solution meets industry-standard security protocols and complies with relevant data protection regulations.
Implementing a solution can significantly enhance an organization's customer management capabilities. Choosing the right software is crucial and requires careful consideration and evaluation. By asking the right questions about business objectives, scalability, integration, customization, training, total cost of ownership, and security, an informed decision can be made that aligns with an organization's needs. Take the time to assess potential solutions, as the right choice can drive operational efficiency, improve customer experiences, gather feedback and boost overall growth.
Contact BrainSell today to talk to our integration experts about our blueprinting and consulting services built around getting your new software solution off the ground ASAP.
Considering a CRM Implementation?
Take our FREE Risk Assessment!
Implementation projects are intensive endeavors with a frighteningly high failure rate. Make sure your latest CRM investment is sound. Our FREE CRM Risk Assessment gives you a deep look at your status and how many hardships your organization will face when you take on a CRM. Get your results now!
Let's Take the Quiz!
Author Bio
Connor O'Keefe
Connor O'Keefe joined BrainSell as the content marketing manager in 2023 but has enjoyed writing since he was old enough to spell his name. Connor's passion for creating content is rivaled only on his love for camping trips and trivia nights.
View Posts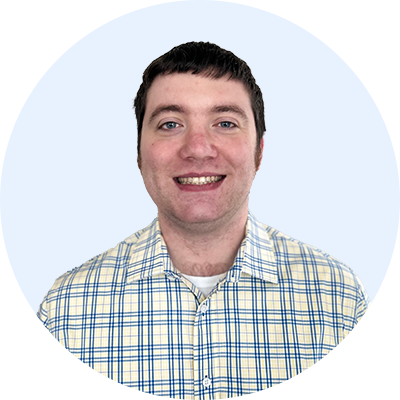 Stay in the Loop!
Subscribe to get all our latest content sent directly to your inbox!