September 9, 2023
Business Technologies
What are the Zendesk AI Capabilities?
Artificial intelligence (AI) has become a prevailing topic in recent times, capturing the interest of many. From generative artwork to predictive analytics, AI seems to possess endless capabilities. Its vast array of applications across various fields has professionals worldwide pondering, "How can AI benefit me?"
Zendesk customers in particular are in for a surprise when they learn about how their platform is leveraging AI for a more cohesive customer experience.  With AI, customer service agents can quickly respond to inquiries without the user having to wait in line. The AI can detect anomalies and potential problems before they happen and alert the agents so they can take immediate action. It also helps automate much of the mundane tasks associated with customer support, freeing up time for agents to focus on complex issues that require human touch.
How is Zendesk Using AI for Customer Service?
Intelligent Triage
One of Zendesk's flagship AI offerings is the Answer Bot. It uses natural language processing (NLP) to understand and respond to customer inquiries in real-time. When a customer submits a question or issue through a chat or email, the Answer Bot scans a vast knowledge base to provide relevant answers instantly. This not only reduces response times but also allows customer support agents to focus on more complex queries, improving overall efficiency.
Advanced Bots
Zendesk's AI algorithms can automatically route incoming customer support tickets to the most appropriate agent or team based on the nature and urgency of the issue. By intelligently assigning tasks, this feature ensures that each customer gets the right assistance quickly, leading to faster issue resolution and increased customer satisfaction.
Intelligence in Context Panel
Zendesk's AI capabilities extend to predictive analytics, which helps businesses anticipate customer needs and trends. By analyzing historical data and customer interactions, Zendesk can provide insights into potential issues, enabling proactive support strategies and better decision-making.
Macro Suggestions For Admins
Zendesk's chatbot capabilities are designed to provide immediate assistance to customers, 24/7. These AI-driven chatbots can handle routine inquiries, gather initial information, and even perform tasks like order tracking or appointment scheduling. This not only improves response times but also reduces the workload on human agents, allowing them to focus on more complex issues.
Sentiment Analysis
Zendesk's AI can analyze customer feedback, social media mentions, and support ticket interactions to gauge customer sentiment. This valuable information helps businesses understand how customers perceive their products or services and make necessary improvements.
Self-Service Options
Zendesk empowers customers to find answers independently through self-service options. AI-driven knowledge bases and self-help portals ensure that customers have access to accurate and up-to-date information, reducing the need for direct support interactions.
Benefits of Zendesk AI Capabilities
The adoption of Zendesk's AI capabilities can bring numerous benefits to businesses looking to enhance their customer service operations:
Improved CX with lower wait times
Cost reductions and resource optimizations
Available 24/7 in every time zone
Personalized user experience
Improved customer engagement
Zendesk's AI capabilities are revolutionizing the customer service landscape by providing businesses with robust tools to deliver exceptional support experiences. Through the utilization of AI-driven chatbots, predictive analytics, and automation, organizations can enhance efficiency, elevate customer satisfaction, and outpace competitors in the ever-evolving realm of customer service. If your business is seeking to uplift its customer support game, exploring Zendesk's AI capabilities is undoubtedly a worthwhile endeavor.
Contact BrainSell today to talk to our technology experts about AI customer service, and applications you can leverage for success!
Author Bio
Connor O'Keefe
Connor O'Keefe joined BrainSell as the content marketing manager in 2023 but has enjoyed writing since he was old enough to spell his name. Connor's passion for creating content is rivaled only on his love for camping trips and trivia nights.
View Posts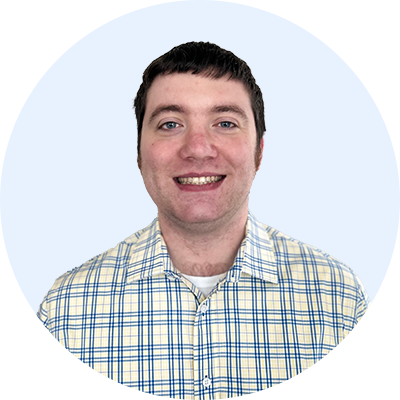 Stay in the Loop!
Subscribe to get all our latest content sent directly to your inbox!