August 2, 2023
Business Technologies
The Best AI Tools To Improve Your Sales Processes
AI for sales is an exciting prospect for the future of businesses everywhere. You don't need to be a tech expert to see that artificial intelligence is shaping up to be a massive game changer to the way we do business. From marketing to bookkeeping to customer relationship management and everything in-between, there's almost no aspect of your business that can't be improved by AI. So, it's just common sense that AI is set to dramatically change the way we approach selling.
Will AI Replace Sales Teams?
Your sales teams are the backbone of your organization. They build relationships with leads and have those meaningful conversations that end in a closed deal. Sales reps and sales managers are some of the key driving factors of growth in any company, and since so much of what they do is personable, face-to-face work, business owners may be hesitant to embrace an AI sales tool.
The truth is that AI sales assistants aren't here to replace or outpace your dedicated sales teams. Quite the opposite; artificial intelligence exists to support sales teams and streamline sales processes.
AI for sales, as it currently stands, represents another tool in the belt of your sales reps to help them close those deals all the more efficiently. Think of them as something to smooth your sales process out into more of an exact science rather than the art form it so often is.
Can AI Do Sales Calls?
AI for sales exists as a supplement for your sales teams' talents and boosting overall sales performance. Sales teams acting as early adopters of AI sales tools have reported dramatic increases in sales process efficiency, saving them countless work hours and enabling them to focus on other sales operations and increase sales and sales opportunities overall.
How Do AI Sales Tools Boost Sales Performance?
Artificial intelligence sees a lot of it's media exposure when it comes to generative programs like DALLE and ChatGPT. AI sales tools tend to be a little less well-known, but equally as valuable. The application of AI when it comes to sales and marketing departments is all about lead generation and closing more deals.
You can categorize AI sales tools into two primary categories:
Internal sales-focused: These cutting-edge conversational sales interfaces empower sales teams to effortlessly uncover valuable insights about sales leads and analytics. By utilizing natural language, these AI tools facilitate seamless communication and enable sales professionals to efficiently obtain the information they need.
AI sales assistant bots: These tools are chatbots designed to streamline the process of reaching out to potential customers and qualifying sales leads through automation.
Thus, whether it's automating conversations and outreach or sorting through qualifiable leads, AI sales assistant tools make the lives of the sales teams easier.
What Features are in an AI Sales Assistant Tool?
Here are a few necessary factors you need to consider when choosing an ideal AI sales tool:
Automate sales conversations: AI sales tools help lead conversations with prospects and customers through chatbots to save the representative's time.
Assist in lead generation: AI sales tools should help efficiently identify and qualify potential leads, prioritize them, and track their progress.
Assist in analytics: AI sales tools should be able to leverage data analytics to analyze previous company information, like pricing, successful customer messages, and customer engagement, to recommend the best strategy forward.
Help you close deals: AI sales tools should efficiently help you close deals faster by providing the resources and information required for the conversion.
Improve customer service: AI sales assistants should be able to track customer conversations to find opportunities to improve customer service by providing the correct and personalized information about your customers.
Pipeline evaluation: AI sales tools provide more significant insights into the sales funnel and move prospective customers through the sales funnel faster by talking to the right buyers at the right time.
We're staying on top of the latest and greatest developments in sales AI tools. That being said, let's look at the best AI sales products out there today.
What is the Best AI Sales Assistant?
HubSpot Sales AI
Best known for their industry-leading CRM offering's, HubSpot's Sales Hub product is one of the leading the way when it comes to AI sales assistant tools.
HubSpot's Sales Hub, a comprehensive AI sales solution, seamlessly integrates with other Hubspot products like Marketing Hub and Service Hub. This integration empowers businesses of all sizes to leverage a unified platform for enhanced sales performance and customer engagement.
HubSpot Sales Hub AI Key Features
Create a sales content library for your entire team and effortlessly share documents directly from your Gmail or Outlook inbox.
Effortlessly capture call details to unveil the underlying reasons behind team performance. Leverage the power of AI to unlock opportunities for sales coaching.
Organize sales calls for the day, seamlessly make and document them from your browser, all while automatically logging them in your HubSpot instance.
Chatbot builder to interact with leads and funnel them down the pipeline toward sales representatives.
Enjoy full access to HubSpot's industry-leading CRM tools and sales suite,
Drift
Drift offers a conversational sales AI designed to help a sales team engage with prospects and assist them in closing deals more efficiently.
A customer-centric solution for sales and marketing teams, Drift's conversational AI enables sales reps to kick-start conversations, cultivate a high-quality sales pipeline, and accelerate momentum with valuable real-time key insights and seamless multichannel communications. Drift creates a valuable and significant impact on the enterprise's sales cycle.
Studies have shown that Drift's AI sales technology has concrete results in increasing sales effectiveness and streamlining the sales process. Among the results reported by Drift users include an on-average 50% average increase in overall sales productivity and efficiency, a 30% average increase of sales velocity, and an average 20% increased win rate.
Drift AI Key Features
Real-time alerts and notifications about a prospect engaging with the enterprise via chat and/or video
AI engagement score to the reps determining the most engaging accounts likely to buy based on their brand interactions, including site, conversational intent, email and video activity, meeting data, and job title.
Schedule meetings quickly in Google Calendars and Microsoft Teams via the bot input
Drift mobile app for on the go sales engagement, allowing sellers to create videos and chat with prospects from anywhere and anytime.
Live chat for the high-quality leads, allowing them to skip the form and begin a human-to-human conversation in real time.
Robust integration capabilities with popular programs like Salesforce, Slack, Zoom, Outreach, SalesLoft and others, almost ensuring a smooth implementation to your existing tech stack.
Salesforce
Salesforce is a leader in CRM and sales technology, so it only makes sense that they're also at the forefront of creating an artificial intelligence sales assistant.
Einstein GPT, Salesforce recently unveiled generative sales AI tool, lets users create AI-generated content for use across every step in the sales pipeline like composing emails, scheduling meetings, and preparing for the next big call.
Einstein is unique among AI sales assistants in that it understands how dynamic sales processes and lead relationships can be. Using Salesforce's Data Cloud, Einstein works dynamically to generate and adapt content on the fly in response to the ever-changing customer relationship.
Salesforce Einstein GPT Key Benefits
Sales content generation for tasks like email writing, meeting scheduling, and call preparations. Data is constantly updated based on the most recent interactions with prospects.
Slack 360 Customer Apps give you insights in a Slack-like summary of sales opportunities surface end users actions like updating knowledge articles.
Personalized content generation for customer interactions and prospects across email, mobile, web, and advertising.
People.AI
People AI is an incredibly powerful sales software driven by artificial intelligence. It empowers sales representatives to close deals more effectively and maximize their productivity.
The platform lets users analyze historical sales data to identify patterns and predict the likelihood of deal closure. This enables sales reps to allocate their time and efforts towards deals with the highest potential for success.
By bridging the buyer engagement at the top of the sales funnel with the desired deal outcomes, it cultivates a high-quality pipeline that ensures predictable growth.
People.AI Key Benefits
Sales activity tracking including calls, emails, and meetings. People.ai also gives insights into how to improve sales productivity.
Pipeline management to assist sales representatives in effectively managing their sales pipeline and monitoring their progress towards achieving sales objectives.
Sales forecasting People.ai uses artificial intelligence to predict future sales trends and help sales reps plan for future growth.
Deep integration capabilities with Marketo, Salesloft, LinkedIn, Xactly, and more.
Is AI Worth it For Sales Teams?
AI is almost certainly worth it for any sales organization looking to close more deals. AI technology is not going to replace tour valuable salespeople, but rather act as a sales enablement tool helping them focus on the finer points of their jobs while the sales bots focus on the repetitive tasks and humdrum work sales teams often roll their eyes at like manual data entry, drafting emails, or scheduling meetings.
AI is changing the way we approach work across the board, and any sales manager looking to optimize sales and seller productivity across the board. The only hard part is incorporating the technology into your organization in a way that makes sense and limits friction.
BrainSell's team of industry experts have their finger on the pulse of the current AI explosion. We don't just know which virtual sales assistant is best for your team, we know how to implement it smoothly as part of a larger digital transformation.
Ready to embrace your new AI sales representative? Reach out and set up a call with one of our associates and see how we can help!
Author Bio
Connor O'Keefe
Connor O'Keefe joined BrainSell as the content marketing manager in 2023 but has enjoyed writing since he was old enough to spell his name. Connor's passion for creating content is rivaled only on his love for camping trips and trivia nights.
View Posts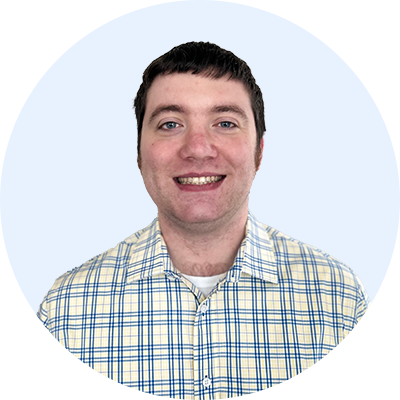 Stay in the Loop!
Subscribe to get all our latest content sent directly to your inbox!