October 7, 2021
Growth Enablement
4 Business Benchmarking Examples to Understanding Growth Goals
At BrainSell, we believe benchmarking in business is a competitive differentiator no matter the industry. We believe this because you need to know how much you want to grow and plan to reach your goals.
But benchmarking how your business operates against its peers and competitors is one of the most challenging tasks to tackle in modern business. Although, when done right, you gain a deeper understanding of how each business function operates, how they impact growth goals, and what your team needs to do to reach those goals.
Read on to learn a bit more about what it exactly means to benchmark your business, as well as the variety of ways to benchmark a company and how it helps fuel business growth.
Benchmarking: Defined
In practice, benchmarking aims to give your team a holistic view of where the business stands in the market. The process includes measuring key performance indicators (KPIs) and business functions and comparing them to past years to understand how your company has grown over time.
With this information, businesses can make more important strategic decisions to set and meet growth expectations. A benchmarking exercise helps enable your team to grow and scale predictably.
What Type of Benchmarking is Possible?
Benchmarking in business can be somewhat convoluted if you haven't had the experience of doing it before. The complexity comes from being able to benchmark A LOT of different aspects of your business.
Here are four key benchmark examples that BrainSell often recommends that can help gain a holistic view of your company:
Performance Benchmarking: The most recognizable benchmarking practice is comparing KPIs year-over-year or even quarter-over-quarter. Analyzing the quantitative metrics tied to your business success (i.e., lead conversion rate, leads generated, sales conversion rate, etc.) helps identify gaps. You must address these potential problems before you can meet and exceed your goals.
Business Process Blueprinting: Another often overlooked benchmarking practice is comparing qualitative metrics and workflows (i.e., do we have enough employees to do the job? Is the buying journey frictionless?) of your business functions. These insights help you understand how they move the ball forward for your business. BrainSell specializes in assisting companies in blueprinting the appropriate workflow for a company based on their desired outcomes.
Inter-Departmental Benchmarking: This benchmarking compares the information mentioned above and highlights how those insights impact how each department works together. Now, you're taking metrics like leads generated and comparing them to sales conversions. This helps you understand the percentage increase to lead generation that must increase conversions by a certain percentage. Siloed departments hamstring business growth, so benchmark how each department works together.
Competitive Analysis: Finally, a competitive analysis compares quantitative metrics to like-minded businesses in or out of your industry. This type of comparison helps you understand how companies like yours tend to grow, leading to more realistic growth goals and a more robust understanding of your market.
How Benchmarking in Business Helps Set the Right Growth Goals
As I already mentioned: benchmarking exercises can help enable your team to grow and scale predictably. But more importantly, it helps your business efficiently prepare for that growth.
We believe that growth for growth's sake is not the correct type of goal to be setting for your company. That is because it is not a goal that can get your employees focused and working efficiently. Benchmarking in business is designed to compare how your company functions now versus its past self. This, in turn, helps you identify issues that are limiting your teams from doing their job well, which ultimately impacts revenue growth goals.
Benchmarking also helps you set reasonable growth goals. Suppose your CEO is hellbent on increasing revenue by 50% compared to last year. In that case, you can benchmark your business and predict what your business needs to do to meet those goals with reasonable accuracy. Suppose the goal is unattainable in the allotted time. In that case, you're only setting your business up to miss growth goals and impact morale.
As Mr. Wonderful from Shark Tank once said: "When you set goals for your employees that they can achieve, it boosts morale and generates better results."
In turn, benchmarking can help you set reasonable growth goals and can help identify how workflows can be streamlined to make those goals attainable. You can make strategic decisions that positively impact your team—and bottom line with all that information!
Want a Holistic Benchmark? Talk to BrainSell!
Benchmarking your business can be an arduous task if you haven't done it before or assess many different business functions. BrainSell has many years of experience helping companies benchmark themselves and understand what their company needs to grow and scale.
Reach out to us to talk with our growth enablement experts and see how we can help make your benchmarking efforts seamless and pain-free.
Author Bio
Brian Anderson
Brian Anderson joined BrainSell as the content marketing manager but unknowingly became our in-house troubadour as well. Brian's ability to generate high-quality content and continue to develop the BrainSell voice is unmatched.
View Posts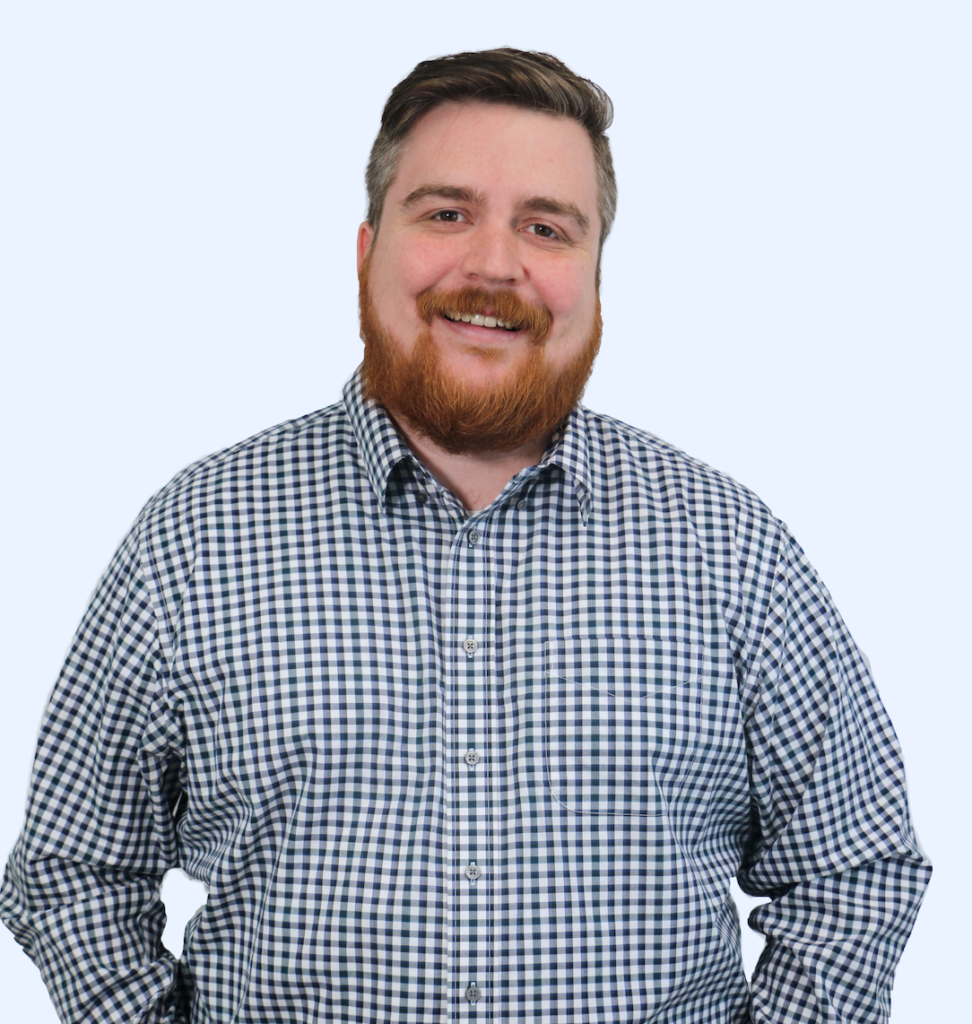 Stay in the Loop!
Subscribe to get all our latest content sent directly to your inbox!