How To Optimize Your Sales Process
The sales process is always a topic of discussion for modern businesses looking to grow and scale. BrainSell has conversations regularly about how current workflows in the sales department are helping — or hindering — growth initiatives.  
A streamlined sales process is what makes deals close faster and customers happier with their buying experience. Conversely, convoluted sales workflows make the path to purchase more confusing and tedious for your reps, potentially leading to demotivation. 
We're experts in helping companies refine and restructure their Sales departments to encourage growth. This blog highlights a few of our tips on optimizing your sales process for better business growth.  
The Importance of the Sales Process
It is vital to create a system that assists your sales team every step of the way. This includes ensuring they have access to all the insights they need to provide relevant and contextual customer experiences. 
In our experience with hundreds of growth-focused businesses, a streamlined sales process can be boiled down to these critical areas: 
Prospecting

:

are you generating quality leads that can be pre-qualified, as well as gather

ing

the data you need to build interest and schedule a

conversation

?

 

Preparation

:

Is your team able to research prospects and gather enough insights to engage with prospects and schedule a deeper

discussion, meeting, or demo?

 

Approach

:

Can your reps consistently diagnose, qualify, educate, and solve potential clients

' problems and quickly align them to your product or service offerings?

 

Presentation

:

Are sales teams able to present to clients clearly, concisely, and with the proper context to move deals forward to a quick close?

 

Handling Objections

:

Are you

appropriately aiding sales teams with the education and resources they need to negotiate deals effectively?

 

Closing and Follow Up

:

Does your sales process ensure that business is completed quickly and efficiently once an agreement is reached?

 

Review

:

Can your company easily understand your new customer's path to purchase and provide you deeper insights to fuel future strategic business decisions?

 
4 Ways to Steer Your Sales Process Towards Growth
All sales departments have periods where nothing seems to be working as it should. To get out of a funk, revitalize sales, and grow, you must look internally and refine your sales process to foster growth. But don't fear — BrainSell can help! 
Here are four ways to get a firm grasp of your sales process and steer it in the right direction: 
1) Internal Sales Audit
Like any audit, the goal is to gain as much information as possible on how your sales team sells. So take time to speak with your sales reps and take detailed notes on their daily routine. No one understands what a sale looks like better than those with boots on the ground! 
From there, use the information gathered to identify what's working well and what's not. This provides more profound guidance into what can be cut down on that isn't actively leading to conversions. 
2) Truly Know Your Customer
This may come off as redundant and obvious, but truly knowing your customer allows you to better cater to their needs. But do you honestly — and we mean TRULY — know your customer?
Whether through customer interviews or streamlined engagement tracking, gather intel on what your customer's path to purchase looks like. Knowing exactly what your customer journey looks like allows you to prepare sales reps to meet client needs at every turn and deflect potential roadblocks. 
3) Improve Forecasting & Analytics
Forecasting and analytics give your sales process guidance. But, unfortunately, most growth-focused companies do not put a precise amount of analysis into your forecasting. 
Forecasting gives reps specific numbers to hit. This brings focus to your sales rep's day and allows them to get into a rhythm instead of feeling alone in the dark and in addition, having numbers to hit and the right prospects to target can reinvigorate sales team motivation.  
Analyzing closed deals can also save your team a lot of time in the long run by uncovering what accelerates sales and ensuring reps are putting that into their daily practice. 
4) Efficient Onboarding
At BrainSell, we believe the people you have on your team are your most valuable asset. Therefore, it's vital to ensure newly hired sales reps are positioned for success right from the start! 
From your sales process audit, you should have gained a variety of insights into how your best sales reps close deals. Taking those lessons learned and incorporating them into your onboarding process helps you grow more great sales reps. 
Effective onboarding engrains your new reps into good sales habits faster. Also, proper onboarding addresses bad sales habits out of the gate, so they don't become personal hurdles for the rep once they "leave the nest." 
How to Address Problems in Your Sales Process
There are several common problems that growing businesses face in their sales process. Thankfully, common issues tend to have several solutions that you can consider to help alleviate the pain. 
So, does your company's sales process: 
Struggle with redundancy?

Better communication between sales and management

and a redesigned sales process can avoid those redundancies.

 

Take too long to q

ualify

leads?

Look into how your company can drive demand from ideal prospects and engage them effectively to speed up qualification.

 

Suffer from improper lead follow-up?

Create templates t

o streamline sales rep

processes or

give them tools to automate tedious tasks to focus on what they do best — closing deals!

 
These are just a few of those common problems that companies have with their sales process. The moral of the story: don't comply with the status quo! If something isn't working, fix it. If you need to do better, address what can be improved! 
Contact BrainSell to Help Your Business Optimize Their Sales Process
While this is a lot of stuff for your team to worry about, you can easily break down sales processes into digestible areas that you can address one at a time. Taking this approach streamlines workflows, makes your reps more successful, and leads to the business being on the right growth path. 
It's also a process that you shouldn't tackle alone! Connect with our growth enablement experts to get a personalized assessment of your sales process to see what would work best to help you reach your business goals. 
Author Bio
Brian Anderson
Brian Anderson joined BrainSell as the content marketing manager but unknowingly became our in-house troubadour as well. Brian's ability to generate high-quality content and continue to develop the BrainSell voice is unmatched.
View Posts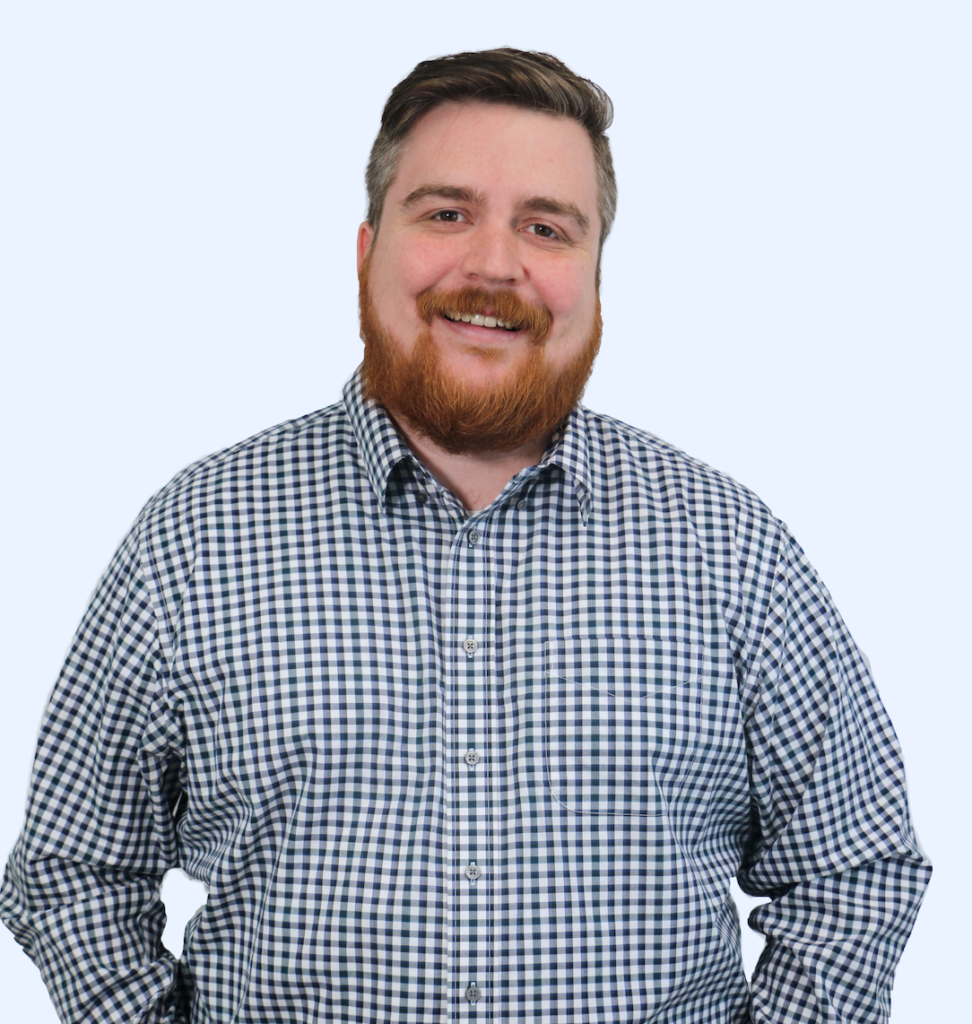 Stay in the Loop
Subscribe to get all our latest content sent directly to your inbox!