June 22, 2022
Growth Enablement
5 Steps That Can Help You Nail Your Mid-Market Growth Strategy
As a business leader, you're probably aware that things rarely go according to plan. Therefore, many companies rarely rely on a single game plan to grow. Growth comes with risks, and to beat the competition and become a leader, mid-market brands combine multiple growth strategies to set up their teams to delight customers.
When it comes to growth, business leaders often think of massive leaps or slow and steady progress. But what if there was a middle ground – a strategy that could help you achieve your goals without sacrificing stability or overreaching?
If you want to make some serious headway in your mid-market growth strategy, read on for five tips to get you started.
What Makes a Mid-Market Business Growth Strategy Effective?
Mid-market companies need efficient processes that can help them grow.
With the introduction and adoption rate for technology increasing every day, it's crucial to not only analyze your company processes but also identify which technologies might be able to break down those pesky barriers keeping you from success!
At BrainSell, we notice three foundational areas that massively impact how businesses perform:
Operations: How efficiently your company operates.
Automation & Agility: How quickly you can adapt to change.
Your Employees: How successfully you recruit and retain talent.
How Do You Grow a Medium-Sized Business? 5 Steps That Can Help You with Your Mid-Market Growth Strategy
BrainSell has worked with a variety of mid-market companies to help them formulate and implement their growth strategies. With all our clients, we walk through the following five steps to streamline the planning process and ensure nothing slips through the cracks. Here are the five steps:
1. Determine your SMART goals
By understanding your goals and setting a plan that aligns with growing your business, it will be easier for mid-sized companies like yours to achieve higher levels of success.
A business growth strategy should have both annual and multi-year goals and targets. It allows the business to plan and stay on track with its objectives. Some goals other than revenue include increasing market share, developing new products or services, expanding into new markets, or improving operational efficiency. The key is to tailor the goals to the specific needs and capabilities of the business.
2. Identify New Market and Customer Opportunities
As a medium-sized business, finding new leads in new markets is crucial to achieving growth. That is because it allows you to grow your customer base and expand your reach, which can help you grow your business even more. Additionally, it can help you learn about new markets and how to cater to them, giving you a competitive edge.
But don't just take our word for it! Research shows that market expansion is the most important pillar of growth within a company's control, accounting for nearly a quarter (23.4%) of the overall growth equation
3. Attract and Retain Top Talent
Businesses need to invest in their employees and help them grow their careers. By doing so, you're ensuring that your team is constantly learning and developing new skills. It makes them more valuable members of your team and helps keep them motivated and engaged.
Furthermore, when you invest in your employees, you're also investing in the future of your business. By helping them grow their skills and knowledge, you're making sure that your business will be able to grow and thrive long into the future.
High employee turnover and constantly training new people can quickly stagnate the growth you are trying to pursue since you must start from scratch with each turnover.
So, if you want to grow a medium-sized business, remember to invest in your employees! It'll pay off in the long run.
4. Ensure that Your Finances are Well-Managed
A clear and concise understanding of your business' finances is critical to making sound decisions that will grow your medium-sized business.
Research also shows that rapid expansion is not solely dependent on a firm's ability to attract and keep profitable consumers; rather, it is influenced by how effectively a firm can generate and manage its capital and revenue.
Many software programs are available to help you keep track of your finances, and it is vital to choose one that fits the specific needs of your business. Software programs can help you track income and expenses, create financial reports, and manage your budget.
Choosing the right software program can save you time and money and help you grow your business.
5. Invest in Data to Fuel Innovation
Medium-sized businesses need to invest in their data strategy to fuel innovation.
Data is the lifeblood of any business, but it's significant for companies looking to grow. After all, data fuels innovation and growth.
A robust data strategy can help a medium-sized business in several ways. It can help you better understand your customers, make more informed decisions about your products and services, and optimize your marketing efforts.
Investing in a data strategy can be a game-changer for medium-sized businesses. It can help you drive growth and stay ahead of the competition.
Ready to Develop an Effective Mid-Market Growth Strategy?
The above steps are the beginning principles of driving growth in midsize organizations. While it seems daunting, we know from experience that this process works when implemented correctly.
Thankfully, you don't have to do it alone! Book a call with one of BrainSell's growth enablement experts today to get a jumpstart on your mid-market growth strategy.
Author Bio
Brian Anderson
Brian Anderson joined BrainSell as the content marketing manager but unknowingly became our in-house troubadour as well. Brian's ability to generate high-quality content and continue to develop the BrainSell voice is unmatched.
View Posts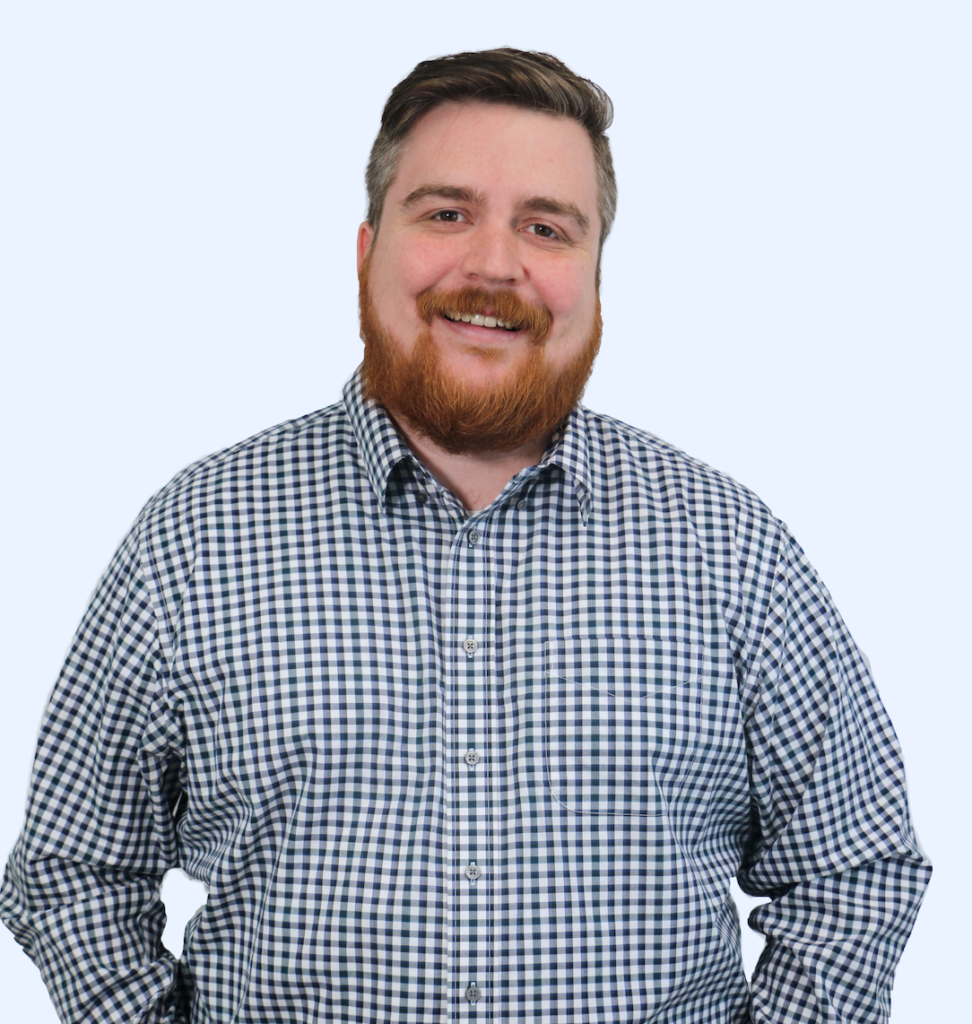 Stay in the Loop!
Subscribe to get all our latest content sent directly to your inbox!