June 7, 2022
Business Technologies
5 Signs That Your Mid-Market Business Needs Digital Transformation
According to a recent study by Forbes Insights, cloud-based technology is becoming an overwhelming force in the business landscape — meaning companies are continuing to move into this new digital era. The study found that 82% of businesses have either adopted or plan to adopt cloud-based technologies in the near future.
So, what does this mean for your mid-market business? Do you think your team needs to start thinking about digital transformation or process optimization?
Digital transformation is the process of integrating digital technology into all areas of a business, resulting in fundamental changes to how companies operate and deliver value to their customers.
Digital initiatives aiming to optimize business processes with the help of supportive technology can help streamline operations and position your employees to give the best customer experiences possible.
But having a digital transformation strategy doesn't mean that your business will grow overnight. It takes years before organizations reap the benefits of such a strategy, so it is wise to start planning today to get yourself ahead of the curve.
Still not sure whether your company needs digital transformation? It's a journey that can be both daunting and disruptive, but it's one that all businesses must embark on if they want to remain a strong competitor in today's climate.
Read on to learn five signs that it might be time for your company to discuss digital transformation and best practices to get the ball rolling!
5 Signs Your Mid-Market Company Needs a Digital Transformation Strategy and What You Can Do
The following five signs are clear indicators that determine whether your mid-sized business needs digital transformation or could benefit from process optimization.
1. Your team doesn't follow the best digital technology practices
Maybe they don't see the value in using new technologies, or they don't have the skill set to use them. Perhaps they don't even know the tech is available to them! In some cases, it could also be that management is resistant to change and is afraid of trying new things.
If any of these sound familiar, it's time to talk about digital transformation and what it could mean for your business. Remember, the goal is to empower your team with the best tools possible to provide the best possible product or service to your customers.
It's essential to address the best practices issue by assessing outdated processes and formulating a plan to get everyone on board with using newly adopted technologies. It might take some time and convincing, but it will be worth it.
We recommend looking at your business processes and redesigning them so proper training is provided to all employees and understanding what tools they have available to offer the best customer experience possible.
2. Revenue from digital channels is not growing
A study recently conducted by Forrester Research found that many companies are still struggling to create a cohesive digital experience for their customers.
In fact, the study found that only 37% of companies have a well-defined customer experience strategy, and even fewer (32%) have a customer experience program in place.
This means that if you're not growing revenue from digital channels, it could be because your business strategies cannot address gaps in the customer journey. Or it could be because your team cannot track key performance indicators such as conversions, cost analysis of paid campaigns, and other analytics that matter to your business.
It's important to remember that customers today expect a personalized, convenient, and consistent experience across all channels. Investing in customer experience will be crucial to your company's success in the digital age.
3. Your customer support or user experience is not responsive
As mentioned before, customer expectations are high. They expect your business to be on par with the best-of-breed companies they have interacted with.
Part of meeting these expectations is offering responsive customer support and user experience.
If you're not sure whether your company is meeting these expectations, you can start by conducting customer surveys or creating a focus group to get feedback.
If you're not already doing so, consider implementing a live chat feature on your website or app. This will allow customers to get the answers they need in real-time without waiting on hold or typing out long emails.
In addition, make sure you appropriately train your customer support team on the products and services you offer. They should be able to resolve any issues quickly and efficiently.
A few additional pointers you can consider: If your customer touchpoints are getting negative feedback, you should see how you can change those customer experiences to boost customer retention and make a positive impact.
Also, assess legacy systems and completely map out your customer journey to see where the negative experience occurs.
4. There is a lack of integration between platforms and tools
This lack of integration makes employees less effective and complicates processes. It also creates data silos that make it difficult to get a holistic view of the customer.
To provide a seamless experience across all channels, businesses need to have a 360-degree view of the customer. This can only be achieved if there is full integration between all the platforms and tools being used.
If you're not sure how to achieve this, we recommend working with a digital transformation expert specializing in integrating systems and data. BrainSell has helped many companies address their digital transformation strategy, and that experience helps us ensure that your framework will be successful.
You need to make sure your marketing and sales stack and tools are correctly synced. Each tool in your business needs to work in tandem, or else your business processes suffer.
5. Your employees do not feel prioritized
Digital transformation isn't just about technology – it's also about people and the work culture.
If your employees feel like they are not a priority, it will be challenging to implement change successfully. For digital transformation to be successful, businesses need to have buy-in from all levels of the organization.
One way to get employees on board is by communicating the benefits of digital transformation and how it will help make their work lives easier. Setup cadence meetings where you listen to your employees and uncover what works and what doesn't.
With remote work also becoming the new normal, some companies are still not embracing it. Due to this, experienced employees are moving to organizations that they perceive to be more updated and open to new processes.
Business models that expect employees to be in a single location while they're on the clock only limit your employees' potential and unnecessarily limit your hiring pool.
Digital transformation leaders embrace their employees and ensure they have the digital technologies and resources they need to do their jobs quickly and efficiently.
Need Help with Your Digital Transformation Initiatives? See How BrainSell Can Help with Your Process Optimization Needs!
If you work for a mid-market company displaying any of the symptoms outlined above, you're not alone! Many companies need digital transformation but don't know where to start.
That's where BrainSell comes in. We're here to help you assess your current business processes and systems to see where your team can make improvements. We'll also provide you with a roadmap for success and help you implement the changes necessary for long-term success.
BrainSell helps clients across various industries with their digital transformation efforts to fuel growth and scalability. We can discuss your specific business needs and see how we can help you find digital transformation frameworks that work best for you! Schedule a meeting with one of our digital transformation experts today.
Or, if you'd like to learn a bit more about what a successful digital transformation looks like, check out our blog post on Key Strategies & Steps for a Successful Digital Transformation.
Author Bio
Brian Anderson
Brian Anderson joined BrainSell as the content marketing manager but unknowingly became our in-house troubadour as well. Brian's ability to generate high-quality content and continue to develop the BrainSell voice is unmatched.
View Posts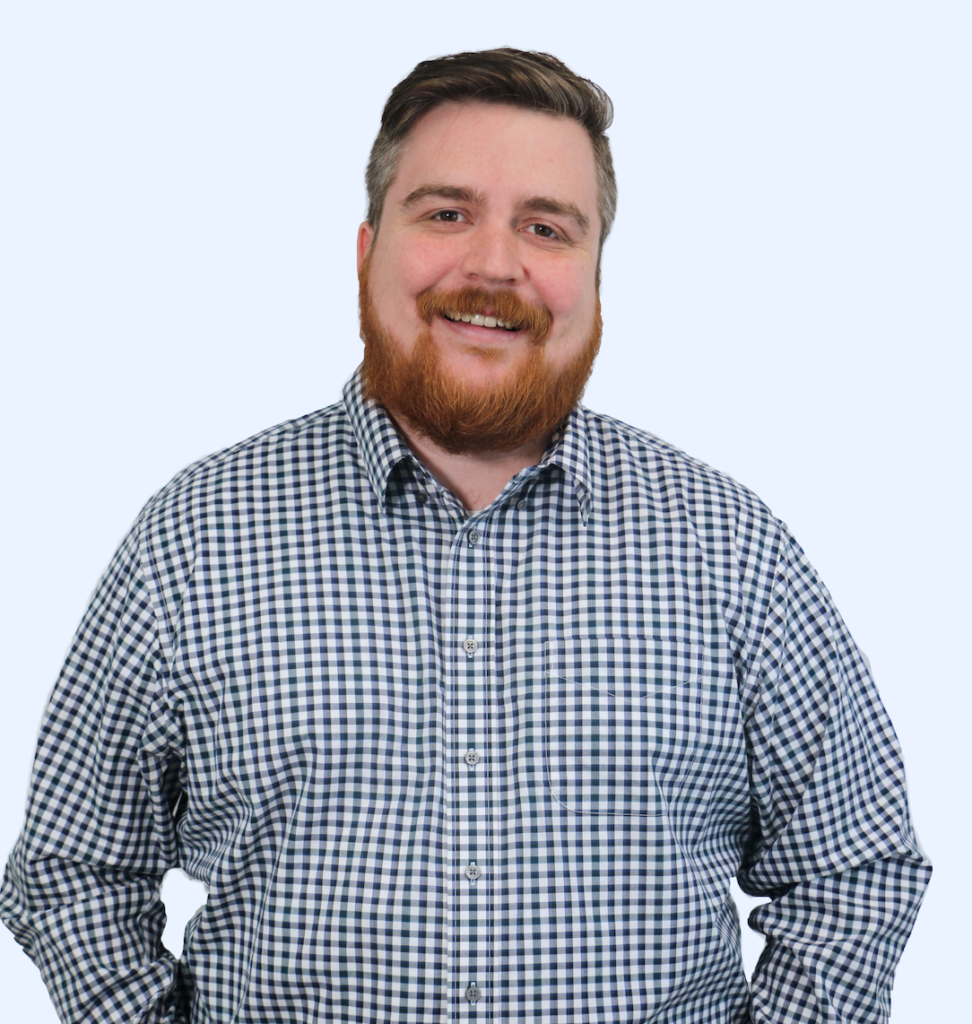 Stay in the Loop!
Subscribe to get all our latest content sent directly to your inbox!