October 4, 2023
Business Technologies
What is Microsoft Fabric? And Why Should You Care?
As far as technology goes, Microsoft needs no introduction. They're a household name the world over for their products and software, and for very good reason. They've always been reliable, useful, and on the cutting edge of what is possible with tech. Most of their products are ubiquitous and synonymous with the modern workforce; you probably can't find someone who doesn't know what Microsoft Office is. But what about some of their newer offerings? What is Microsoft Fabric? And why should you care about it?
What is Microsoft Fabric?
Microsoft Fabric is not a single product or application. Instead, it's a term used to describe a suite of technologies, strategies, and practices employed by Microsoft to build resilient, scalable, and efficient cloud-based services and applications. Fundamentally, Fabric is the cooperation of several existing Microsoft tools:  Power BI, Azure Synapse, and Azure Data Factory. These programs operate in synch, to create a reliable and responsive infrastructure that can help businesses of any size store, analyze, and act on their massive data repositories. Due to it being entrenched in the Microsoft ecosystem, Fabric users can expect a highly integrated, end-to-end, and easy-to-use product that is designed to simplify their analytics needs and bring all their data into one focused space.
A wide array of deeply integrated analytics, setting the industry standard
A unified, user-friendly interface across all components
Easy access to use and reuse preexisting assets
Data storage in a unified data "lake" while you use the analytics tools
Streamlined administration and governance with centralized management
In layman's terms, Fabric allows organizations with massive amounts of data to compartmentalize, organize, and analyze it in manageable fashion. The specifics of how it does this are a little more complicated and warrant a deeper breakdown.
Six Key Functions of Microsoft Fabric
Real-Time Analytics – Observational data, collected from diverse sources like apps, IoT devices, and human interactions. Among various data categories, it currently holds the top spot. Typically, semi-structured in formats like JSON or Text, this data arrives in high volumes and features constantly changing schemas. As a result, traditional data warehousing platforms struggle to handle it effectively. For analytics on observational data, Real-Time Analytics emerges as the unparalleled engine of choice.
Data Engineering – Data Engineering experience provides a world class Spark platform with great authoring experiences, enabling data engineers to perform large scale data transformation and democratize data through the lake house. Microsoft Fabric Spark's integration with Data Factory enables notebooks and spark jobs to be scheduled and orchestrated.
Power BI – Power BI ensures that business owners can access all the data in Fabric quickly and intuitively to make better decisions with data. It has powerful visualizations and dashboards that are easy to understand. The integration with Fabric, Azure Data Lake Store, Azure SQL DB and Machine Learning Services makes it the most comprehensive analytics platform available in the market today.
Data Factory – Azure Data Factory combines the simplicity of Power Query with the scale and power of Azure Data Factory. You can use more than 200 native connectors to connect to data sources on-premises and in the cloud.
Data Warehouse – Data Warehouse experience provides industry-leading SQL performance and scale. It fully separates compute from storage, enabling independent scaling of both the components. Additionally, it natively stores data in the open Delta Lake format.
Data Science – Fabric enables you to build, deploy, and operationalize machine learning models seamlessly within your instance. It integrates with Azure Machine Learning to provide built-in experiment tracking and model registry. Data scientists can enrich organizational data with predictions and allow business analysts to integrate those predictions into their BI reports. This way it shifts from descriptive to predictive insights.
Why Microsoft Fabric Matters
Modern Application Development: Organizations are increasingly adopting microservices-based architectures to build and deploy modern applications. Microsoft Fabric's tools and technologies, such as Azure Service Fabric and AKS, are essential for developers building cloud-native, microservices-based applications.
Scalability and Reliability: Microsoft Fabric's emphasis on scalability and reliability is crucial for businesses that need to ensure their applications can handle growing workloads and maintain uptime. This is especially important for industries like e-commerce, finance, and healthcare, where downtime can have significant consequences.
Simplified Management: Azure Service Fabric and AKS simplify both data management and compartmentalization. This reduces the operational overhead for development teams, allowing them to focus on creating value-added features rather than managing the nitty-gritty details of the overarching data infrastructure.
Hybrid Cloud Capabilities: Microsoft Fabric is designed to work seamlessly in hybrid cloud environments, making it a valuable choice for organizations looking to leverage both on-premises and cloud resources, an especially important feature in the post-pandemic world where remote work is becoming more and more prevalent.
Large-Scale Data Mangement: At larger-scale, big data can become unwieldly, confusing, and downright impossible to easily navigate. With Fabric's data management capabilities, you can always count on being able to easily work with critical information.
Data and your control over it are two of the key factors in determining a business' success or failure. Failing to access that data or manage it in a meaningful way can spell doom and disaster, especially with companies dealing with data at the scale we're talking about here. "Big" data can be intimidating, which is why tools like Microsoft Fabric are so important. Fabric helps users make sense of and break down key metrics so that their teams can make the best possible decisions based on all the information they have, not just the information they can understand.
BrainSell has been a Microsoft partner for years and we've always been on the front lines of their updates and new technologies. One of our primary goals is to help organizations like your own navigate and successfully leverage products like Fabric to achieve your growth goals. Interested in learning more about the Fabric ecosystem or the applications of big data? Contact us today and one of our business technology gurus will be able to help!
Author Bio
Connor O'Keefe
Connor O'Keefe joined BrainSell as the content marketing manager in 2023 but has enjoyed writing since he was old enough to spell his name. Connor's passion for creating content is rivaled only on his love for camping trips and trivia nights.
View Posts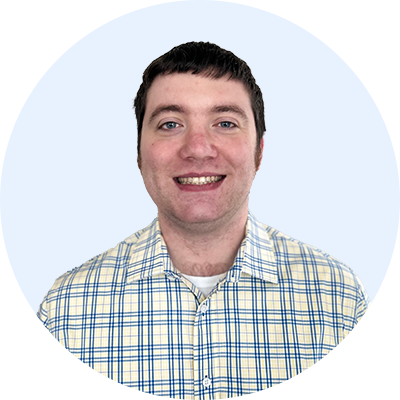 Stay in the Loop!
Subscribe to get all our latest content sent directly to your inbox!