October 14, 2021
Business Technologies
Modern Technology and You: How to Make the Switch from a Legacy System
Often one of the biggest thorns in a growing company's side is a legacy system that can't grow and scale with the organization. This pain point explains why many companies look to modern technology that can enable their business to exceed growth goals.
At BrainSell, we regularly have conversations with prospects and clients on the importance of switching from a legacy system to more modern technology. You will feel the growing pains, but it is an essential step in any growth enablement journey.
Read on to learn more about what modern technology is, how legacy systems limit business growth, and how to ensure new technology is implemented seamlessly and adopted by the whole team.
What is 'Modern Technology?'
Modern technology is a rather broad term. BrainSell likes to explain it as a business system that can grow in complexity while reducing manual tasks for daily users. Many business systems on the market, including products from SugarCRM, Sage, and Zendesk, focus on these critical areas of their product development. They understand that business people need streamlined and efficient technology to do their jobs well.
At BrainSell, we always say that modern technology must have these three key attributes:
Accessibility: In terms of accessibility, modern technology is often cloud-hosted — meaning that your employees can work within their instance anytime and anywhere. Modern technology also does a great job of breaking down data silos to ensure everyone in the organization has a 360-degree view of the customer. With cloud-hosted technology, your business will have the most up-to-date technology without having to do manual software updates.
Security: Data is the lifeblood of growing businesses. Therefore, modern technology needs to protect that data customers are willing to share with them. Modern technology safeguards company data and ensures industry compliance for companies in healthcare or finance, for example.
Scalability: Modern tech stacks must be able to grow as a company grows. That doesn't mean a growth in the size of their database. The business system should be able to scale to meet the needs of the company as they grow. Also, innovations in automation and AI should ensure that your tech stack grows smarter the more it's used — meaning it can do more. At the same time, employees focus on essential tasks that cannot be automated.
How a Legacy System Can Hold a Business Back
If you currently work with a legacy system at your company, you probably have already felt some of the limitations it may have on business operations. The obvious challenge is the friction it causes on your team's ability to do their jobs. The harder it is for them to work, the more likely your employees are feeling the pressure of jumping through hoops to get the legacy system to do what they need it.
A legacy system can also limit your teams' resources.
As mentioned before, your team must have the data they need to operate. Legacy systems tend to be siloed off from other systems your company uses, meaning your team only sees a small part of their customer's story.
Finally, legacy systems can take a lot of time and resources to scale to meet your company's specific needs. That is especially true if you happen to have a proprietary system that was either made in-house or purchased many years ago. Frequently, it's a matter of going through the headache of updating your legacy system or adopting a piece of modern technology.
Ensuring a Seamless Tech Implementation
Most software implementations fail because more focus was put into selecting a solution versus ensuring that the tech was implemented and entirely adopted across the business units in question. Any speedbumps hit during the implementation phase may feel like a punch to the stomach.
To ensure a seamless tech implementation, this is what you need:
A Solution Blueprint: You need a detailed implementation plan to ensure nothing slips through the cracks and throws a wrench in your installation before it even starts.
Organizational Alignment: You must discuss the implementation plan new technology at length with ALL parties that will impact that solution's usage. One business function that is out of place can lead to disorderly processes and can impact user adoption.
Business Process Redesign: A new tool means that you should assess your current business processes to ensure that workflow is as streamlined as possible. This can mean a wholly redesigned workflow that ensures every business function sees benefits from the new technology.
Employee Training and Change Management: To promote more adoption, user training and management must ensure everyone understands how this new technology positively impacts their daily work routines.
Promoting Modern Technology Adoption
With a modern technology implementation, ensuring adoption is just as important as providing a seamless implementation. When BrainSell works with clients on new deployments, we conduct a risk profile and complete assessment of current processes and technology, including:
An in-depth change management strategy.
Both as-is and future support structures (team/sponsor models).
Roadmaps and checklists for getting support from stakeholders.
When BrainSell builds customized change management plans, we include a guided communication plan, resistance management, technical and emotional support, compliance audits, feedback programs, and recognition and award programs. We believe that all of this provides employees a clear understanding of the importance of this new technology and that adoption will lead to easier workflows for them sooner rather than later.
Connect with BrainSell: Experts in Modern Tech Implementation
BrainSell helps many growth-focused businesses implement modern technology that can help them meet and exceed their goals. Reach out to us to have an in-depth conversation about your growth goals, or check out this eBook to learn a bit more about the importance of enabling an Intelligent Workforce.
Author Bio
Brian Anderson
Brian Anderson joined BrainSell as the content marketing manager but unknowingly became our in-house troubadour as well. Brian's ability to generate high-quality content and continue to develop the BrainSell voice is unmatched.
View Posts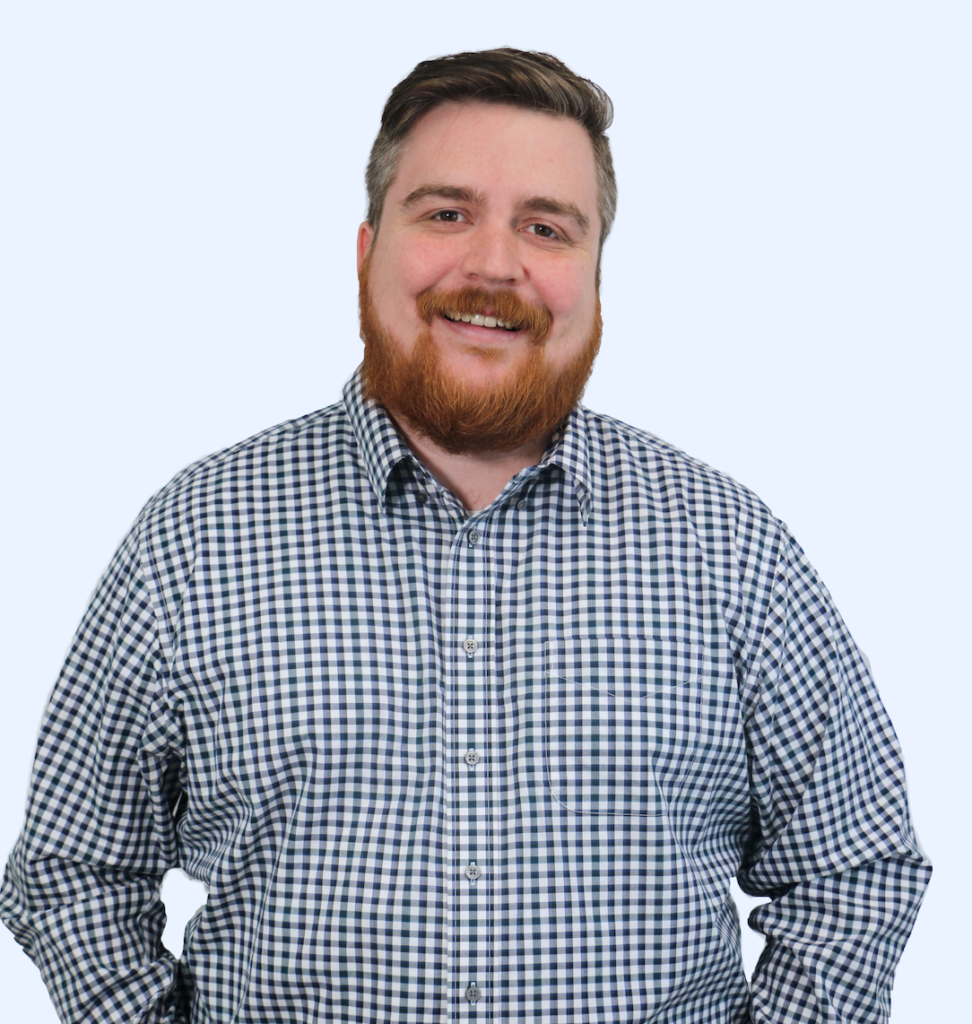 Stay in the Loop
Subscribe to get all our latest content sent directly to your inbox!