3 Reasons Why Data is the Greatest Asset to Recession-Proof Businesses
Navigating through a recession or economic downturn is very similar to flying a plane or captaining a boat. You need to rely on your instruments and tools to see what's ahead – whether it's a patch of turbulence or oncoming downpours.
Data is your business's most valuable currency during recessions and unplanned market changes. It gives you data-driven insights for marketing efforts, refines your sales team's focus on the protected portions of your market share, and can help smaller companies stay agile in turbulent markets.
The only thing worse than traversing volatile markets is doing so blindly! But research from NewVantage shows that only 40% of executives believe their organizations manage data as an asset, and even fewer (26%) view their companies as being data-driven.
Now is the time to become a data-driven organization — you can't afford to put off any data initiatives due to economic predictions. Your data can get through any unexpected market hurdles.
Read on to learn why your data is your greatest asset for fueling your strategies to create a recession-proof business. You'll also learn six tips for your data-driven growth journey!
1. Gain a Clear Picture of Your Business
In times like these, you need to look beyond your figurative rearview mirror to gain a sense of where the market—and your business—is going.
This can seem daunting, but luckily data provides a detailed account of your business's past performance. It can show you which products or services are recession-proof and where your revenue is most likely to take a hit.
This information gives you the power to make strategic decisions that will help your business maintain its footing—or even come out in a better position than it was in before!
A strong data strategy leaves nothing up to assumption and helps business leaders find a clear path to ongoing growth, even during turbulent market situations.
[Watch & Learn: How Data-Driven Orgs Drive Growth & Scale]
2. Make Strategic Decisions When You Can't Afford to Gamble
Recession talks usually lead to more fiscally conservative business decisions. But being too risk-averse can be just as detrimental to your business as taking on too much risk.
The key is to make strategic decisions that minimize risk without sacrificing long-term growth. And data should be the foundation of those decisions.
Historical data analysis can show you which areas of your business are most likely to thrive or suffer during an economic recession. Predictive data analysis can provide educated insights into what areas of your market share may thrive in an economic slowdown where digital marketing and sales teams can focus efforts.
With this information, you can make decisions that will help you weather the storm and get ahead of your competitors.
Those decisions need to be educated and based on the data! Not just the gut instincts of your team.
3. Uncover Diamonds in the Rough
Data can help ensure no opportunities slip through the cracks.
In a recession, some of your best growth opportunities will come from recession-resistant or recession-proof markets. But those markets can be hard to identify without data.
Data can help you uncover hidden gems—like recession-resistant customer segments or areas of your business that are more resilient in market volatility.
Powerful artificial intelligence (AI) algorithms can uncover opportunities you may have never seen and identify ways to fuel recession-proof business growth if prior initiatives are no longer fruitful.
With this information, you can focus your efforts on areas that are more likely to drive growth during a recession.
Don't let a recession catch you off guard! Use data to evolve into a recession-proof business and come ahead when the market bounces back.
[Learn More: Prospecting & Building Your Sales Pipeline for a Recession]
6 Initial Steps for a Recession Proof Data Strategy
While heading into a recession can increase anxiety, data will help you keep your business on the right course. Here are six tips for getting your team on track to becoming a data-driven organization:
1.   Understand the business need
The first step is to focus on one measurable business outcome at a time where a data-driven approach can directly impact profit or cost, such as sales lifecycle, employee onboarding effectiveness, resource needs assessment, or customer relationships.
2.   Align people, processes, and technology
Share the vision with your team by helping employees understand the end goal of the data initiative. From there, you can work with your team to identify and implement a straightforward process for each component of the initiative. After a process is formulated, you can identify areas where technology like Conversica, Aircall, and Drift can streamline your processes even further!
3.   Know where your data lives
Identify your company's data sources and format types. Data may originate from a customer relationship management (CRM) system, enterprise resource planning (ERP), HR system, websites, spreadsheets, and many other business systems.
4.   Connect, relate, and blend your data
New Data as a Service (DaaS) technologies allow an organization's various data sources to be left in place, easily connected, related, and then blended in real-time to form intelligent relationships. BrainSell provides data plumbing services to enable you to surface data from multiple sources and display it in easily digestible dashboards within the platform of your choice.
5.   Gain insights from your blended data
Go beyond your business's traditional performance and operational metrics to understand the root cause of why things happen so that you can better predict future business outcomes or challenges before they occur.
6.   Take effective action
Using the insights gained, decide on which course of action will have the biggest positive impact. Once that decision (or multiple decisions) is made, identify workflow areas that can be automated to further help implement these changes. The results of these actions are also new data elements used to further iterate and improve.
[Get the Guide: 6 Proven Steps to Becoming a Data-Driven Organization]
Don't Circle the Wagons! We're Here to Help!
Be proactive and leverage your data to come out of any economic downturn stronger than your business was before!
BrainSell has helped many small businesses and mid-market companies address their data strategies and get all the plumbing in place to use data analysis as an asset. Let's chat about how we can help you grow and scale—even in economic downshifts!
Author Bio
Brian Anderson
Brian Anderson joined BrainSell as the content marketing manager but unknowingly became our in-house troubadour as well. Brian's ability to generate high-quality content and continue to develop the BrainSell voice is unmatched.
View Posts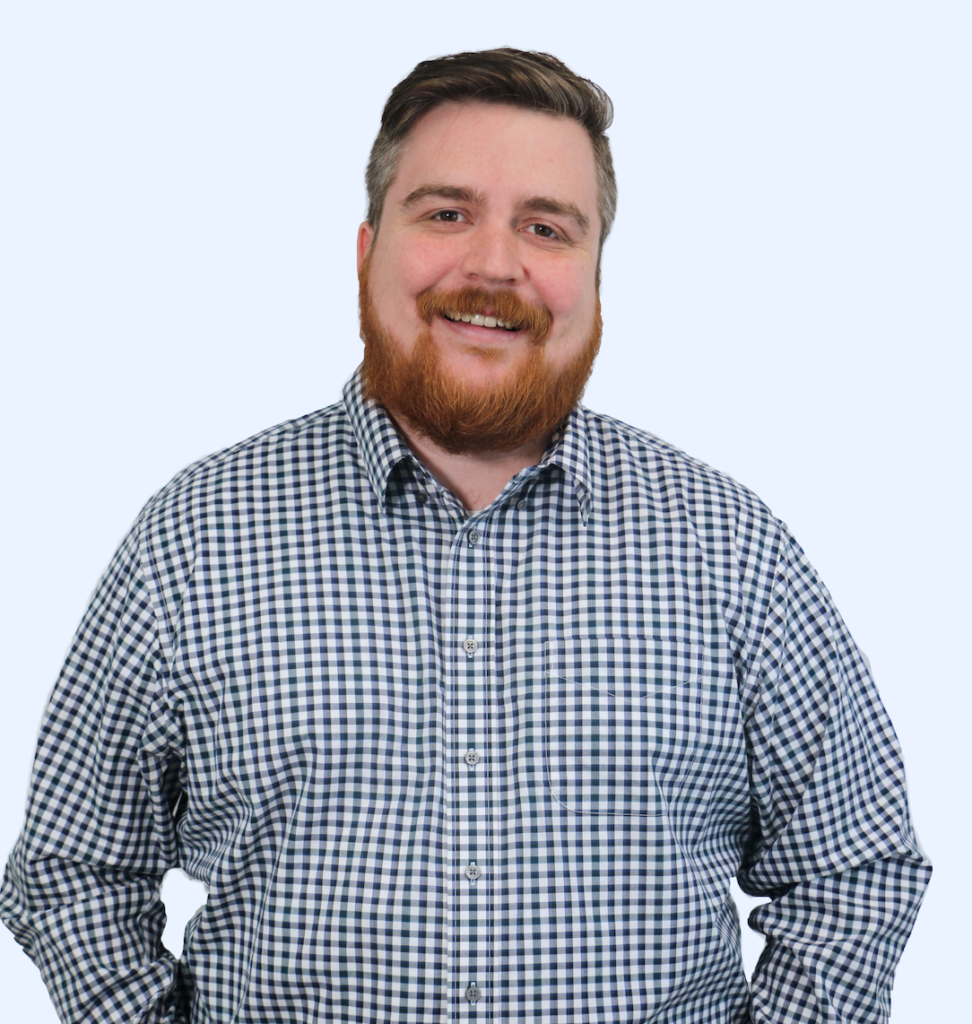 Stay in the Loop!
Subscribe to get all our latest content sent directly to your inbox!